Virus fight receives support across Asia
By YANG HAN in Hong Kong | CHINA DAILY | Updated: 2020-02-14 10:32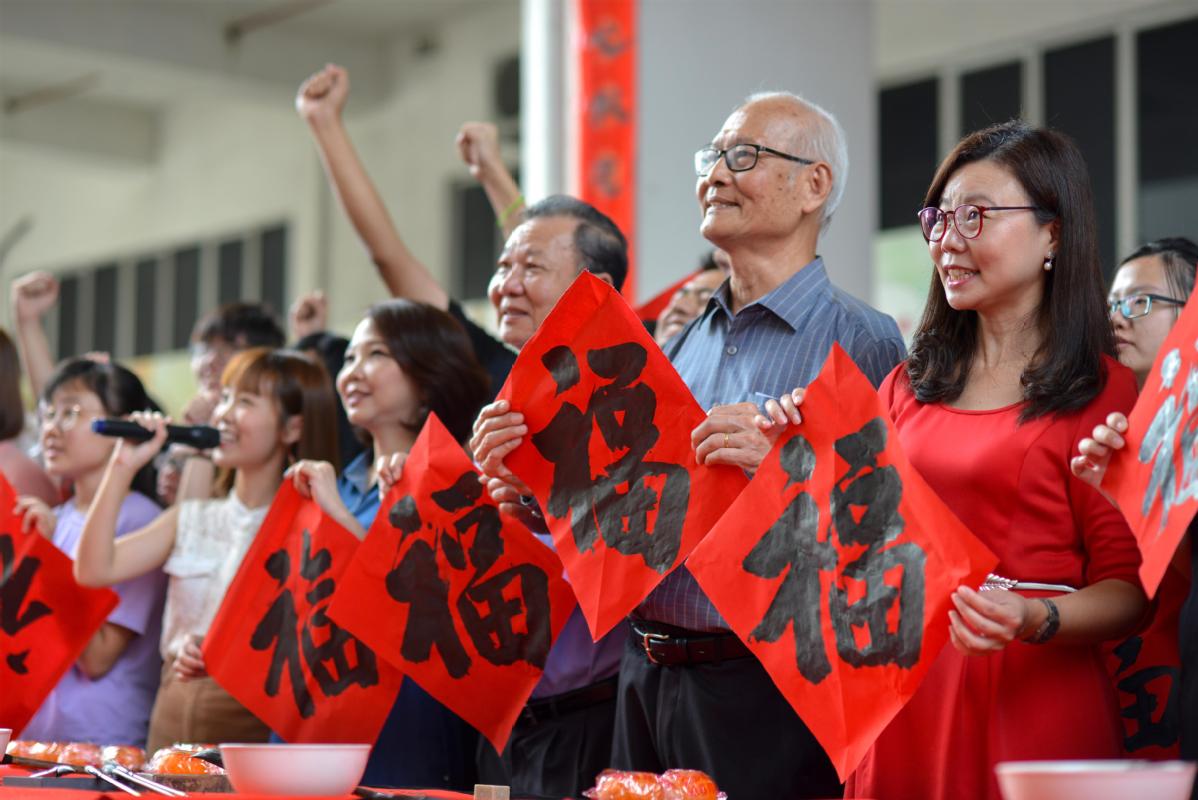 The novel coronavirus may prove to be a huge challenge, but it has also united people from across Asia to show support for China's efforts.
On Tuesday, over 300 Lao companies donated more than $500,000 at an event in Laos to support China's fight against the novel coronavirus epidemic, according to the Chinese embassy in Laos.
Jiang Zaidong, China's ambassador to Laos, expressed his sincere gratitude to the Lao government and event organizers and the quick response from the community.
"With its all-out efforts at home, China is reducing the risk facing countries around the world and the danger to people in other countries," Jiang said.
Though some countries took extreme measures-unfriendly and irresponsible-against Chinese citizens, Jiang said China's efforts in virus control and prevention have received a big welcome and full support from the international community.
Many countries and international organizations have offered assistance by donating to China medical supplies in large quantities, according to Bai Tian, China's ambassador to Malaysia.
Malaysian Prime Minister Mahathir Mohamad has said that the Malaysian government would provide assistance, when needed, in the form of food and medical essentials to Hubei province, the epicenter of the epidemic, and other areas in China.
Cambodian Prime Minister Hun Sen on Tuesday said extremely restrictive measures by some countries to curb the novel coronavirus outbreak cause discrimination and panic, which are "more dangerous than the novel coronavirus itself", according to Xinhua.
"But some hotels in (northwest Cambodia's) Siem Reap Province have not only welcomed Chinese tourists but given them a discount," said Hun Sen, who was happy that the Cambodian people are not discriminating against Chinese tourists and investors.
Lao Deputy Prime Minister Somdy Douangdy said he believed that-with the support from the international community-the Chinese would win the battle against the epidemic soon.
He added that China and Laos were an unbreakable community with a shared future, and that Laos was willing to join hands with China to control the novel coronavirus.
In a phone conversation with Indonesian President Joko Widodo on Tuesday evening, President Xi Jinping said that responding to the epidemic was the top priority of the Chinese government, and that China would work closely with Indonesia and other countries to contain the epidemic in the spirit of openness and transparency and safeguard regional and global public health.
In response, Widodo said that at this difficult time for China, Indonesia would stand firmly by the Chinese as a sincere partner and work with China to triumph over the epidemic.