Home prices to stay mostly stable this year
By Wang Ying in Shanghai | China Daily | Updated: 2020-02-18 08:50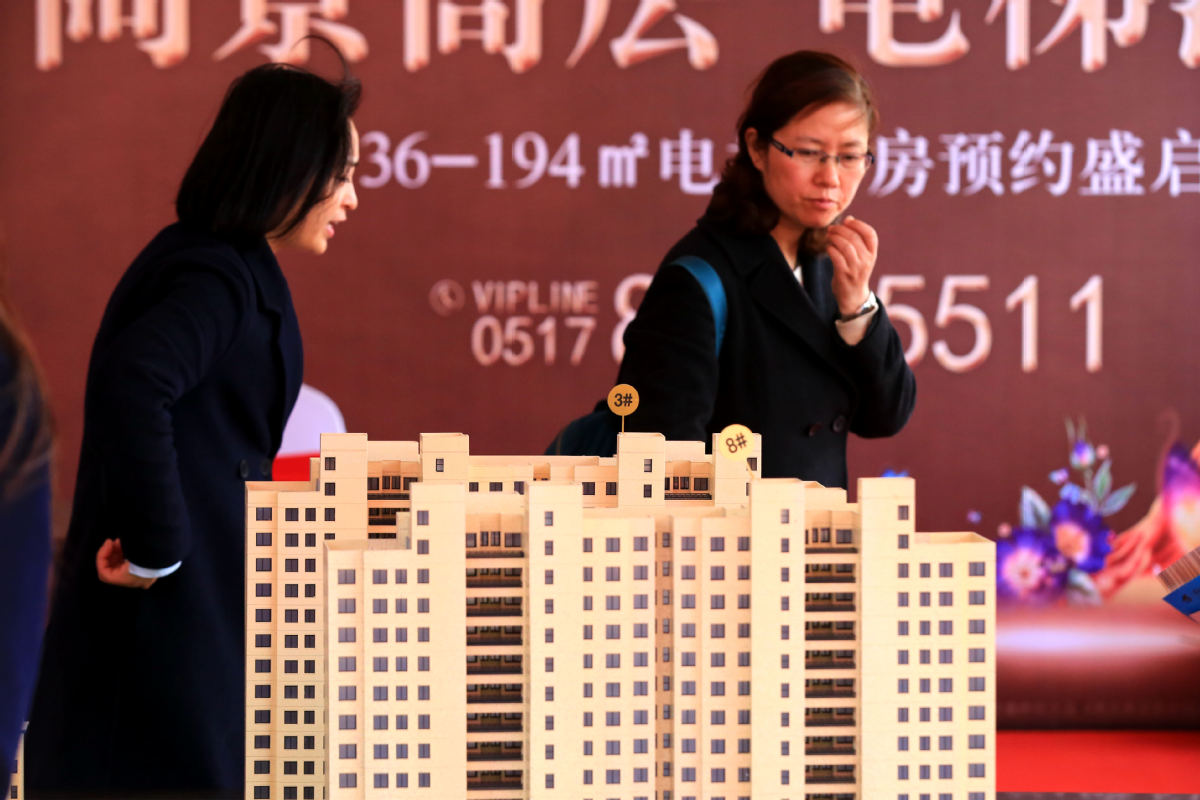 Supportive policies likely to help offset impact of epidemic on sector
Home prices are expected to remain largely stable in China during the year, as supportive measures by local governments and real estate developers will help cushion the fallout from the novel coronavirus outbreak, industry experts said on Monday.
The comments came after most of the major cities in the country reported steady growth in new home sales during January.
"The property market was stable in January, thanks to the local governments' efforts in strictly following the central government's guidance. Local governments are trying to establish a long-term mechanism with their measures to stabilize the local markets," said Kong Peng, chief statistician of the National Bureau of Statistics (NBS).
New home prices rose in 47 cities during January, three less than the 50 recorded in December, and 11 less than from a year ago. At the same time, 33 out of the 70 major cities saw their pre-owned residential property prices increase, five less than the 38 in the previous month, and eight less than from a year ago.
Despite the general price increase in both new and pre-owned residences, home prices grew at a slower pace on average, especially in the second-and third-tier cities.
"New and pre-owned home prices in second-tier cities have been witnessing a downtrend over the past nine months, while third-tier cities have reported unchanged or declining growth rate for 10 consecutive months," said Kong.
"Although the coronavirus epidemic had little impact on home prices in January, according to the latest NBS home index, we expect a nationwide price decline in February," said Zhang Dawei, chief analyst at Centaline Property Agency Ltd.
The property market seems to have already factored in the price drops as was evident in the price declines on Monday of some real estate companies on the major bourses.
Contrary to the 2.28 percent increase in the Shanghai Composite Index and the 2.98 percent rise in the Shenzhen Component Index, major property developers reported falls in their share prices. China Vanke shares declined by 1.23 percent to 30.42 yuan ($4.35), while Poly Developments and Holdings Group Co Ltd inched down by 1.01 percent to 15.74 yuan.
"The novel coronavirus outbreak will pose challenges for the residential market according to our research," said Chen Sheng, president of the China Real Estate Data Academy.
"Most of the small-and medium-sized enterprises have capital sufficient to last for three months at the most. The suspension of brick-and-mortar sales and the postponement of construction will further erode the revenues of real estate companies," said Chen.
"Leading property developers have already launched their own measures to bail out business by online sales and discounts," said Lu Wenxi, a researcher with Centaline Shanghai.
Lu was referring to Evergrande, which sold 47,540 apartments with a combined value of 58 billion yuan in a three-day online marketing campaign. The property giant further shocked the market by offering a 25-percent discount on all property projects available for sale between Tuesday and Feb 29, and a 22 percent cut in March.
"The eye-catching strategy is a smart move by the developer as little could be done through conventional offline channels," said Lu.
Responding to the call made by the Chinese Real Estate Industry Association that brick-and-mortar sales should be replaced with online solutions during epidemic, nearly 151 real estate developers have launched online marketing campaigns, with 143 of them having an online sales pavilion, according to CRIC research.
In the meantime, a slew of cities including Wuxi of Jiangsu province, Xi'an of Shaanxi province, Shanghai, Shenzhen of Guangdong province, Xiamen of Fujian province and Nanchang of Jiangxi province have announced favorable policies for real estate developers by deferring payment dates, tax cuts, and subsidiaries for leasing among others.
"The central government is currently focusing on the prevention of the novel coronavirus outbreak, but I think supportive measures will be launched afterward for the healthy development of the Chinese economy," said Chen.
An article published in Qiushi Journal on Sunday by Finance Minister Liu Kun suggested that the central government should continue to create a long-term mechanism for property management in accordance with the principle that housing is for living in, not speculation.