US coping with 2nd wave of influenza
By BELINDA ROBINSON in New York | China Daily Global | Updated: 2020-02-20 01:10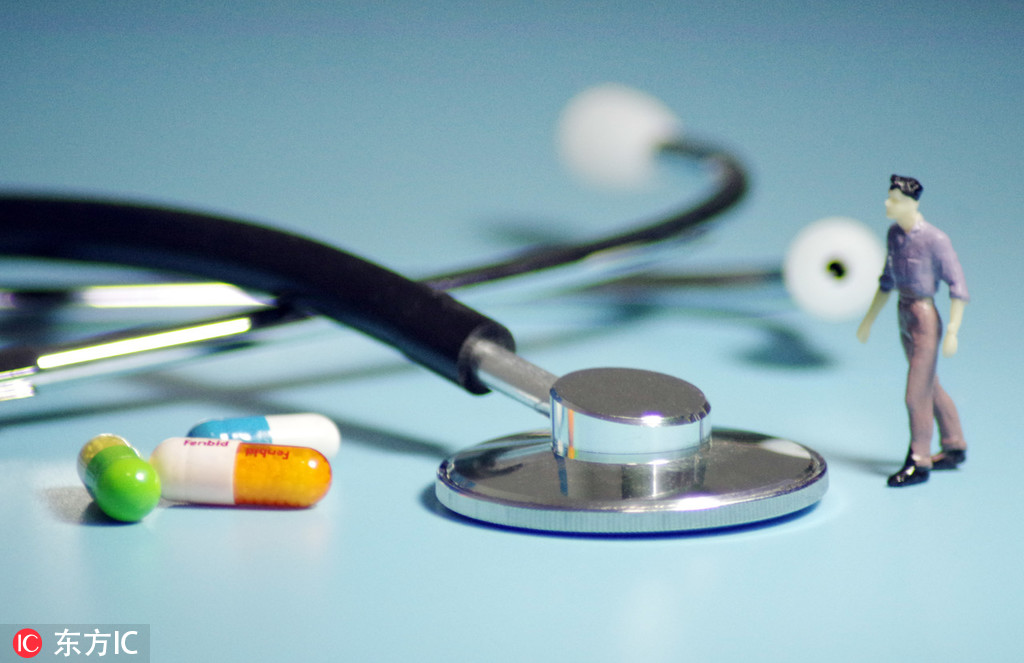 The United States has been hit with a second wave of the flu that has disproportionately affected children, amid ongoing concerns over the coronavirus.
Ninety-two children in the US have died from the flu this season, and the number hospitalized due to influenza is the highest in a decade, according to the Centers for Disease Control and Prevention (CDC).
Dr William Schaffner, professor of preventive medicine and infectious diseases at Vanderbilt University Medical Center in Nashville, Tennessee, told China Daily: "The influenza season started a bit early and the dominant virus in the early part of the season was an influential B/Victoria virus, and just as that started to wane along came an influenza A/H1N1 virus. …We have a double-barreled influenza season which is rather unusual. ... It looks as though we are having two peaks."
"Both of these viruses have a predilection for children and younger adults. And so that part of the population is more affected during influenza season," Schaffner said.
Overall, at least 26 million Americans were sickened by the flu in the fall and winter of 2019; around 250,000 were sent to the hospital for flu-related illnesses, and there were approximately 14,000 deaths.
The flu season got its earliest start in 15 years, and severely affected parts of the South in October. It leveled off around December 2019, but another round emerged in January.
In the US, 29 people have been infected by coronavirus; most of them had traveled to Wuhan, China, the virus' epicenter. There have been no deaths so far in the US. America's seasonal flu-fatality rate hovers around 0.1 percent.
The CDC said that in the second week of February, there had been a rise in the number of people visiting the doctor complaining of flulike symptoms, compared with the first week of the month.
Doctors said it was possible that some people who had flulike symptoms feared they had coronavirus and went to get checked.
Dr David Weber, professor of medicine in the Division of Infectious Diseases at the University of North Carolina at Chapel Hill, told China Daily: "Most years for flu, it's the very young and older individuals who have the most severe disease. That said and done, it doesn't mean at any age you are safe. Throughout the United States we will see deaths of people 20 to 40, (from the flu) who are basically healthy."
The CDC will use five public health labs, in Chicago, Los Angeles, New York, San Francisco and Seattle, to test for both the flu and coronavirus.
Dr Nancy Messonnier, director of the CDC's National Center for Immunization and Respiratory Diseases said: "People being a little worried and seeking care doesn't especially worry me, because that's the point. We're looking for broader spread within the community."
However, if there is a massive outbreak of both the flu and an increase in coronavirus cases at the same time, Schaffner believes hospitals would be strained.
"If we had a large outbreak of coronavirus or huge outbreak of influenza, our resources would be stretched both clinically and among public health. We would be struggling," he said. "There is no way one can completely prepare. You can get yourself in better shape, but you cannot prepare for an epidemic."