EU leaders begin complex process of setting new budget
By JULIAN SHEA in London | China Daily Global | Updated: 2020-02-21 08:36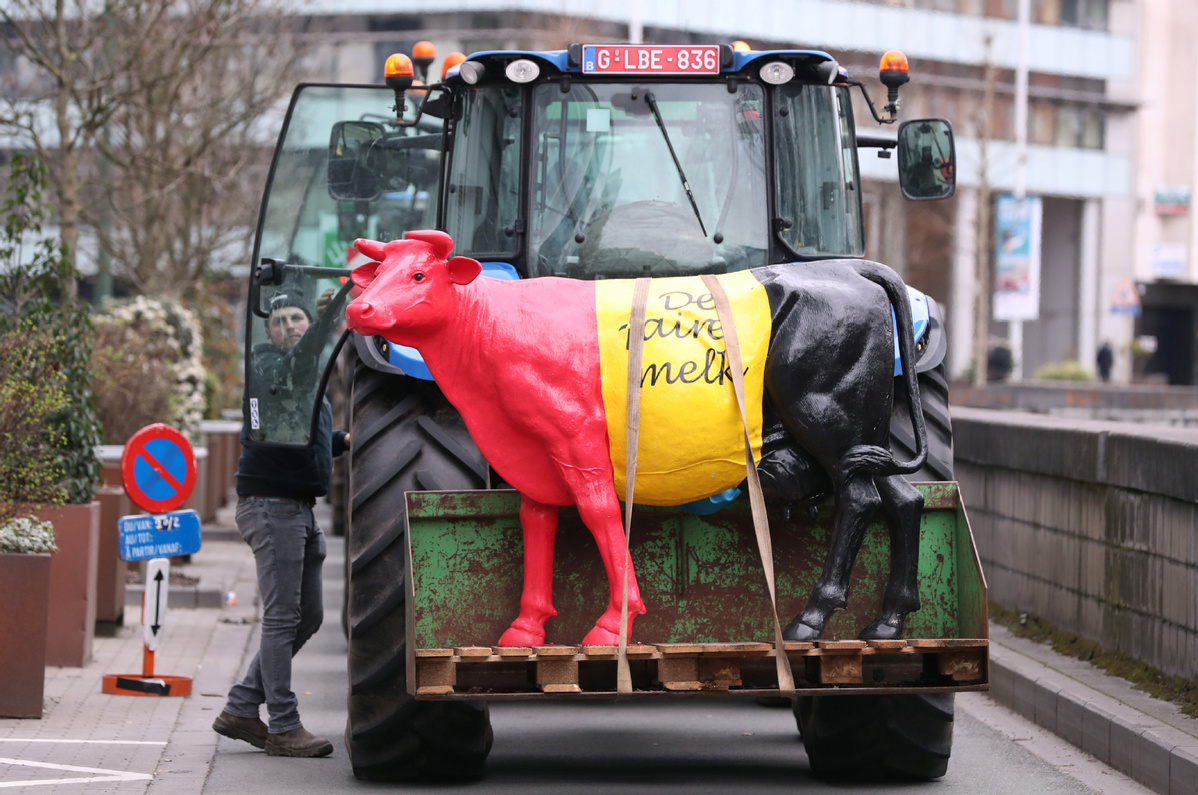 Clear divisions already emerge over future expenditure plans for bloc
European Union leaders began preparing for their first major challenge of the post-Brexit era as the remaining 27 member states attended a one-day summit on Thursday to discuss setting the bloc's budget for the next seven years, with clear divisions having emerged between countries keen to keep the purse strings tight and those facing challenging cuts, before talks had even started.
The departure of the United Kingdom has left a hole of 70 billion euros ($75 billion) in the EU budget, a loss which will have to be absorbed by all states.
Austria, Denmark, Sweden and the Netherlands want to keep finances under tight control, but a group of 15 Southern and Eastern European countries are keen to ensure that current levels of expenditure on infrastructure and agriculture are at least maintained, if not raised.
"Now that we have a smaller union of 27 member states, we simply have to cut our coat according to our cloth," Austrian Chancellor Sebastian Kurz wrote in the Financial Times.
France and Germany, the two biggest budget contributors, have declined to join either side of the debate and have their own preoccupations.
France is keen to boost EU spending on agriculture, and in the year that Europe marks 75 years since the end of World War II, President Emmanuel Macron is a keen champion of closer co-operation in the field of defense. As long ago as September 2017, in a speech at the Sorbonne, Macron spoke about the creation of a "real European army".
Germany is thought to be keen for a budget to be agreed sooner rather than later, because in the second half of this year, it will take over the rotating presidency of the organization from Croatia, and could be tasked with the difficult issue of resolving the matter if it is not done earlier.
The last budget negotiations were in 2013, when then-British prime minister David Cameron secured the first ever budget cut, weeks after saying that were he to be re-elected, he would offer the British public a vote on the country's future membership of the EU, a decision which resulted in Brexit and all that has happened as a consequence.
Disputes over budgets are commonplace, but this one faces the challenges of not just the Brexit aftermath, but also a new reality over borders and security, and the increasing challenge of climate change.
"The facts are the facts," the Guardian newspaper quoted an EU official as saying. "We face a 60-75 billion euros gap (over 2021-7) because of Brexit, we are facing new challenges and demands for which money is needed and …the member states have a tight budgetary situation. So realism is needed."