Chinese-built railway marks 1,000 days of safe operation
By OTIATO OPALI in Nairobi, Kenya | CHINA DAILY | Updated: 2020-02-27 09:04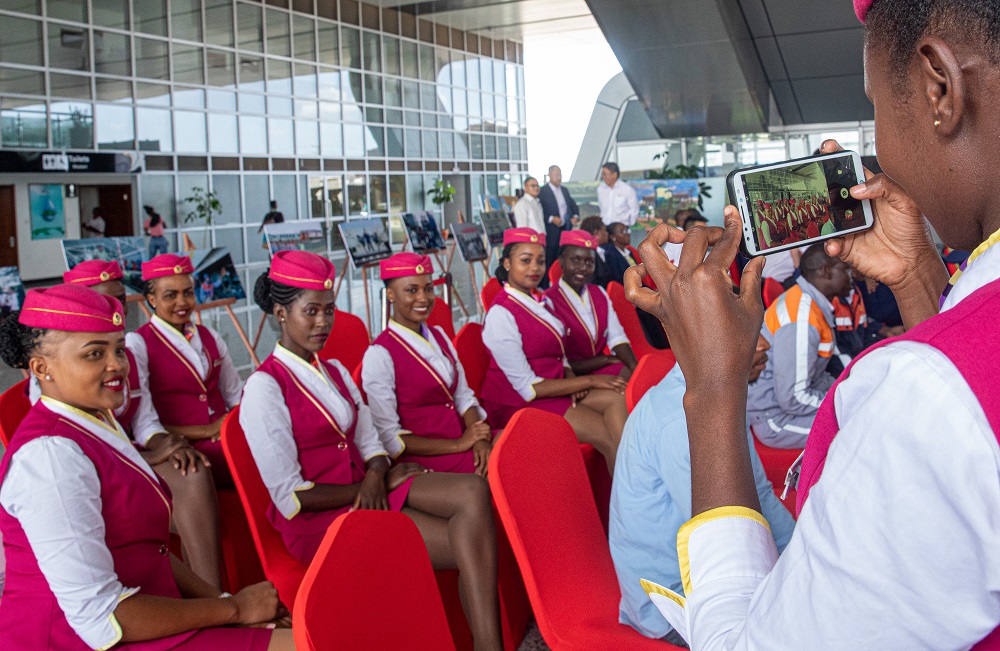 Africa Star Railways Operation Company Limited, or Afristar, the company running the Chinese-built Mombasa-Nairobi Standard Gauge Railway, or SGR, held a ceremony on Tuesday in Nairobi to mark 1,000 days of seamless operations defined by a high degree of safety, efficiency and responsiveness to customer needs.
According to Li Jiuping, general manager of Africa Star Railways, the company achieved safe operation for 1,000 days, cumulatively operating 13,000 trains, covering a total distance of 6.368 million kilometers without any accident.
Speaking about the achievement, Li said: "Kenya's SGR passenger trains have transported 4.17 million passengers, while the freight trains ferried 771,000 TEUs of bulk cargo. We firmly believe safety is the bottom line in railway operation. This is achieved by enhancing the safety management system, establishing a safety and supervision team to constantly oversee safety matters, and promoting public security capacity."
To mark the milestone, Africa Star Railways released an SGR technical skills report which showed that localization of Kenya's SGR operations had neared 80 percent, which had been achieved through technical skills transfer in 123 railway specialties.
At the ceremony, Sammy Gachuhi, the deputy general manager of Afristar, said that the Kenyan staff had acquired skills and knowledge from the expatriates they are working with, in addition to training in China. He added that the Kenyan staff had taken up managerial positions as well, and in the future they would be able to run the SGR.
Meanwhile, according to Afristar, 1,072 Kenyan employees were trained to independently perform their duties, and 252 Kenyans for leadership positions. In addition, up to 29 junior locomotive drivers were working without supervision.
Speaking about the localization, Huang Qing, Afristar's general manager, said: "As the rate increases, so do the number of Kenyans in leadership positions. ... This is a direct result of the training and professional development opportunities available to staff."
At the ceremony, Afristar employees also staged a paramedic simulation exercise to demonstrate their preparedness in case of a medical emergency.
The Mombasa-Nairobi SGR is an important link in China's Belt and Road Initiative.