Digital economy can spur creation of jobs in Africa
With the advent of the internet, the world became a global village with information available at the touch of a button. With increased digital data and users of this data, numerous opportunities for value creation have emerged and are continually emerging.
Access to government information and services has since changed. The mode of operations for businesses around the world is continually being affected, both positively and negatively.
The International Finance Corp says new technologies and business models, driven by digital data expansion, are opening alternative pathways to economic growth in emerging markets, offering opportunities to reshape lives while improving economies.
The populous continent of Africa stands to gain potential benefits from the digital economy, given the right approach and proper infrastructure. Furthermore, Africa has made considerable strides toward being digital-ready.
The potential impact of the digital economy in Africa includes GDP growth, attracting local and foreign investment, increased economic activities, creation of new markets and jobs, increased access to essential goods and services, competitively priced goods and services, and alleviation of poverty.
Digital infrastructure needs to be reliable and available, which requires an array of digital services to be functional.
Digital infrastructure is made up of communication and internet providers, digital service providers-including media, information technology services and content-and hardware and software manufacturers working as an ecosystem to provide a platform.
Even the slightest growth in these industries translates to the creation of job opportunities, in addition to new markets.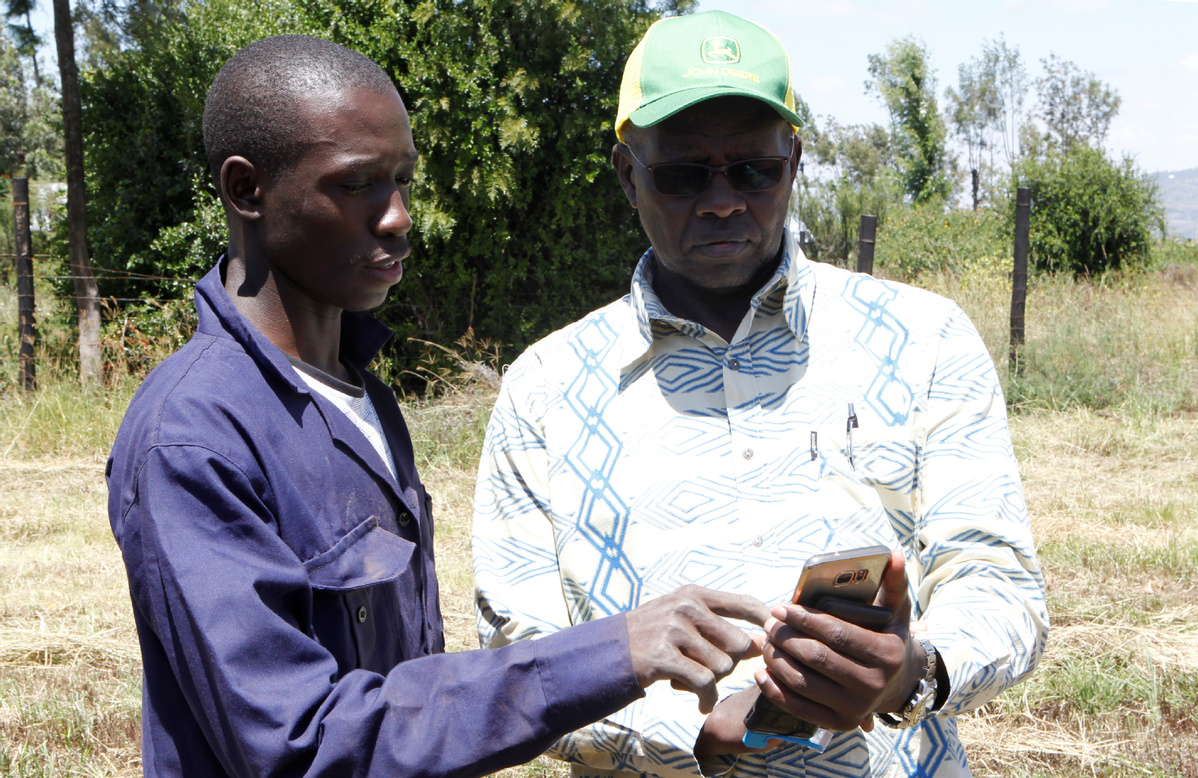 Digital transformation in Africa has seen changes in the way governments offer services. Many processes of a number of African governments have been digitized. In Kenya, Rwanda and South Africa, available e-services include clearance and customs, business registration and e-tax payments.
This not only eases governance and revenue collection but also contributes to the ease of doing business and increased economic activity.
Africa still has some distance to cover before it can realize the full spectrum of benefits that are possible with the digital economy.
Access to the internet is the primary driver of a digital economy. According to the World Bank, only 27 percent of Africa's population has access to the internet. If we compare this to China, whose population surpasses that of Africa, access to the internet is 58.8 percent of its total population.
China approached development of digital infrastructure with the same zeal as it did with development of crucial infrastructure: rail networks, ports and airports.
It also gave innovators an opportunity to experiment before enacting regulation. This allowed companies such as Baidu, Alibaba and Tencent to flourish and build a rich digital ecosystem.
If the current growth of Africa's digital economy is sustained, it will not only provide employment to young people, create new markets and foster entrepreneurship, but will also go a long way toward alleviating poverty.
For the success of the digital economy, Africa should focus on improving the current digital infrastructure, targeting coverage and inclusivity of its citizens. It also should encourage incubation and provision of financial support to technology companies building digital platforms and make digital literacy and skills an integral part of the learning system.
The author is a business and finance consultant based in Nairobi, Kenya. The views do not necessarily reflect those of China Daily.