EHang seeks to fly with drone taxis
By Fan Feifei | China Daily | Updated: 2020-03-02 10:04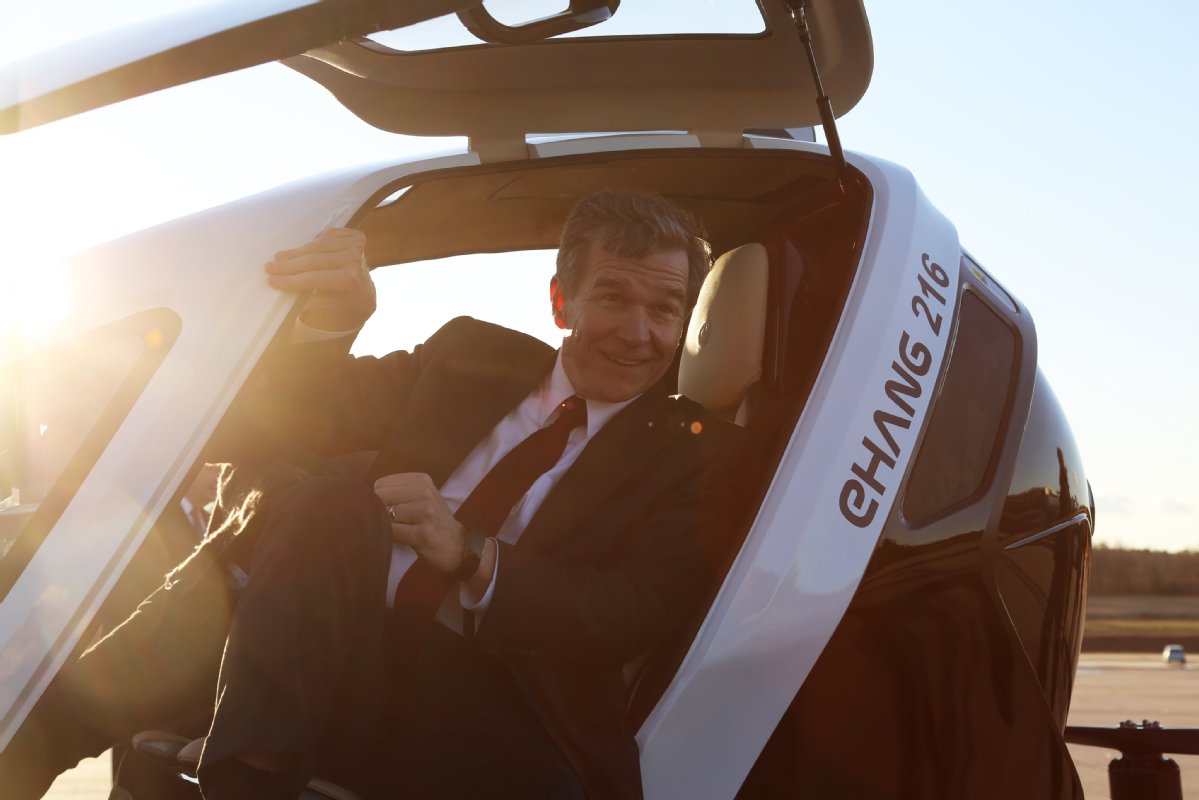 Chinese drone manufacturer EHang is expanding its presence in the global urban air mobility industry, as its autonomous aerial vehicles, or AAVs, have already been put into commercial use in many countries around the world.
It conducted the first-ever trial flight of its two-seater passenger-grade AAV, the EHang 216, in the United States in January. This represents the first time that the EHang 216 has received flight approval from the Federal Aviation Administration.
"Our mission is to make safe, autonomous, and eco-friendly air mobility accessible to everyone and this trial flight represents a significant step toward bringing our urban air mobility solutions to the US market," said Hu Huazhi, EHang's founder, chairman and CEO.
Hu noted that pilotless air taxis have the power to transform everyday life in urban areas since they can reduce pollution, expedite emergency services, and save individuals and businesses time and money through shorter travel times.
EHang is working with the FAA to secure approval for a passenger trial flight of the EHang 216 in the near future, Hu said.
So far, EHang has safely conducted over 2,000 trial flights in the United States, China, Austria, the Netherlands, Qatar, and the United Arab Emirates to ensure that its AAVs operate safely and reliably in different areas globally.
The Guangzhou, Guangdong-based company listed on Nasdaq on Dec 12 last year, and raised $37.2 million, which is expected to help it to expand its presence in the global market, Hu said.
Prior to this debut flight in the US, two EHang 216 AAVs completed simultaneous trial flights of their commercial sightseeing applications in Guangzhou on Nov 30.
These trial flights are part of EHang's joint initiative with the local government of Guangzhou to use the capital of Guangdong province as EHang's first urban air mobility pilot city. These trial flights will enable EHang to test flight routes and vertiports to implement the initiative. (A vertiport is a type of airport for aircraft that land and take off vertically.)
As of Oct 31, EHang had delivered 38 passenger-grade AAVs to customers from different industries. In 2018, EHang was authorized by the Civil Aviation Administration of China to become the first and only pilot company of passenger-grade AAVs in China.
The company first released the passenger-grade AAVs at the Consumer Electronics Show in Las Vegas in 2016. The 184 model, which is the world's first AAV, can fly for up to 30 minutes at a maximum cruising speed of 160 km/h, and has an average cruise speed of 100 km/h.
In 2017, the company announced a partnership with Dubai's government to use its Ehang 184 passenger-carrying drone in the city's smart transportation system.
Derrick Xiong, co-founder of EHang, said with the rise in labor costs and rapid growth of smart delivery systems, EHang is poised to empower companies across industrial segments like courier services, logistics, retail and e-commerce with its smart drones that offer safe and efficient functionality.
The company's AAVs had been sold in Europe, the Middle East, North America and Southeast Asia for use in various commercial sectors, Xiong said.
"The passenger-carrying drone, which is equipped with very advanced technology, is a new area and will boost technological innovation and development for the whole industry," said Pan Xuefei, a senior analyst at IDC, a market research firm.