Beijing report details economic, social development
By Pei Pei | chinadaily.com.cn | Updated: 2020-03-03 15:14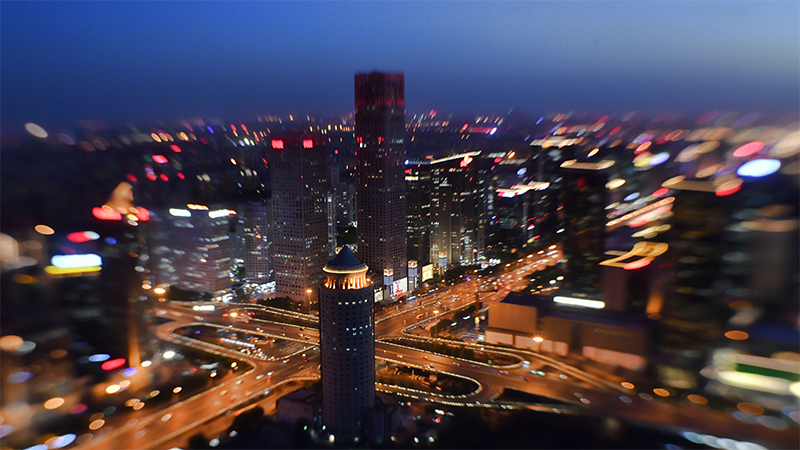 At the end of last year, 21.54 million people lived in Beijing — 6,000 fewer than in 2018 — according to a report on economic and social development released by the statistical department of Beijing on Monday.
Of the permanent population in the capital, 86.6 percent, or 18.65 million people, were urban residents, while 34.6 percent were residents without local hukou, or household registration.
The city's average population density was 1,312 people per square kilometer, one person fewer than the year before.
The gross domestic product of Beijing last year was 3.54 trillion yuan ($507.44 billion), a 6.1 percent increase year-on-year. And per capita GDP was 164,000 yuan.
Last year, the quality of growth improved, and the restructuring of the Beijing economy accelerated.
Services contributed 72.7 percent of total consumption growth. Meanwhile, rapid growth also showed up in the purchase of daily necessities and services, healthcare, education and entertainment.
The income of Beijing citizens increased steadily last year. Adjusting for inflation, per capita disposable income rose by 6.3 percent, or 0.2 percentage points faster than the GDP growth rate.
Driven by stable employment and individual tax reform measures, wage income rose by 9.4 percent, up 2.4 percentage points from 2018.
In terms of social security, the per capita disposable income of low-income farmers surged by 20.2 percent over 2018, 11.5 percentage points higher than the city average.
Beijing had 76 new kindergartens, which recruited 17,000 more children.
The construction area of government-subsidized houses accounted for 41.3 percent of all commercial housing.