Training programs offer young people hope in Xinjiang
By Han Baoyi in Geneva | chinadaily.com.cn | Updated: 2020-03-04 02:26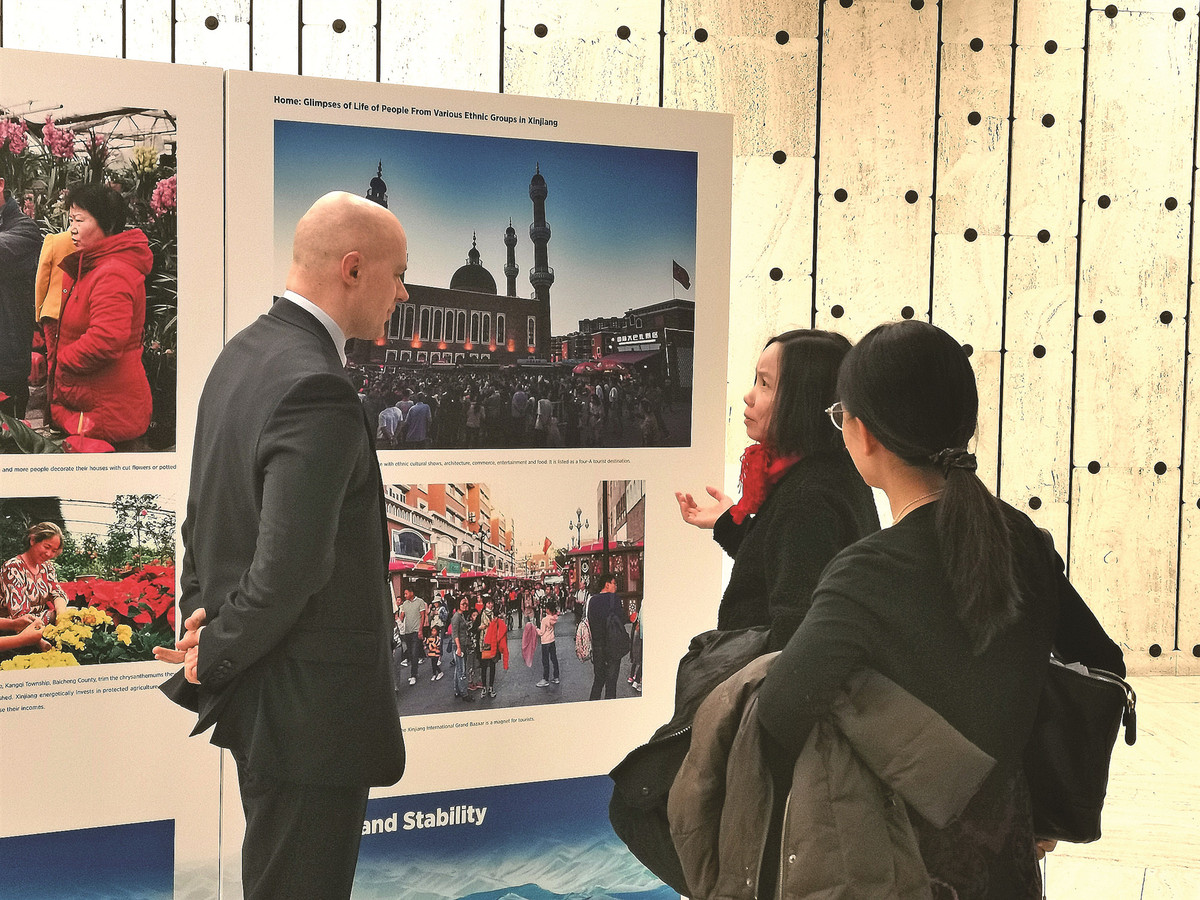 Vocational education and training in the Xinjiang Uygur autonomous region are giving the "young generation" there the "hope of life", according to Jayanath Colombage, director general of the Institute of National Security Studies of Sri Lanka, who attended an international symposium on counter-terrorism in Geneva on Monday.
The conference, which focused on counter-terrorism, de-radicalization, and promotion and protection of human rights, was a side event during the 43rd session of the United Nations Human Rights Council.
Global experts from China, Cameroon, Serbia, and other countries were invited to share their experiences from the fight against terrorism, and to discuss the necessity and effectiveness of Xinjiang's anti-terrorism efforts.
Colombage, who also serves as Sri Lanka's additional secretary to the president for foreign relations, went to Xinjiang last year and told the audience about a very different Xinjiang to the one seen in some Western media reports.
"When I went to the education training center, what I saw is that young people there now have the hope of life," he said. "They told us earlier on they didn't have any hope because they didn't have good education or good skills to work, so they were easily led by extreme ideology."
Incomplete statistics show that from 1990 to the end of 2016, separatist, terrorist, and extremist forces launched thousands of terrorist attacks in Xinjiang, killing large numbers of innocent people and hundreds of police officers, and causing immeasurable damage to property.
Practice has proven that vocational education and training centers can effectively eradicate the conditions that enable terrorism and religious extremism to develop and spread.
No violent or terrorist activities have occurred in Xinjiang for more than two years, according to the State Council Information Office of China.
Kham-Inh Kitchadeth, the Laotian permanent representative to the UN Office at Geneva, who also visited Xinjiang last year, said people's lives in Xinjiang are now "back to normal".
Outside the meeting room, a photo exhibition titled Home: Glimpses of Life of People from Various Ethnic Groups in Xinjiang opened. The showing, which will continue until Friday, features more than 100 photographs and videos showcasing Xinjiang's peace and stability, its cultural prosperity, and religious harmony.
"The exhibition will make people understand more about Xinjiang's true situation," Kitchadeth said. "I know some countries criticize how the Chinese government treats Xinjiang. But actually I have been there, I saw how harmonious different communities are in Xinjiang with my own eyes."