Gender pay gap narrows in China for first time in three years
By Chen Meiling | chinadaily.com.cn | Updated: 2020-03-06 16:26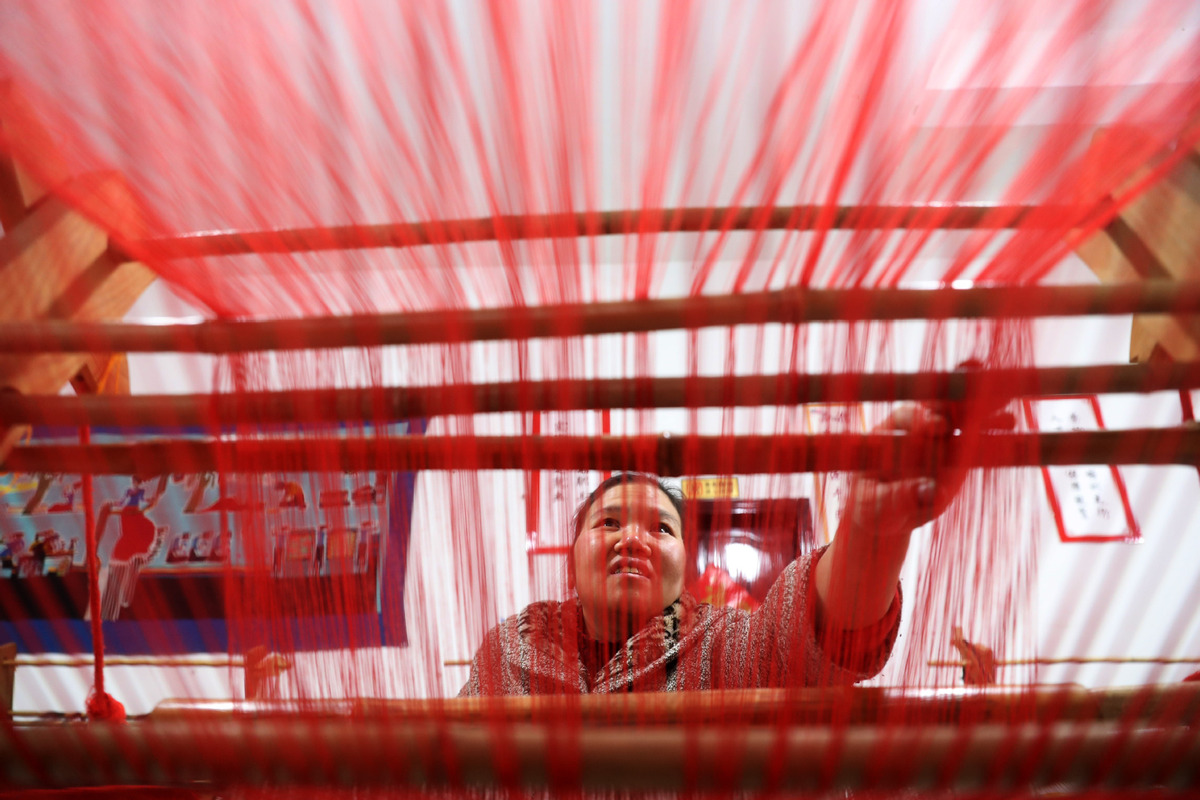 Average monthly salary of women in urban China reached 6,995 yuan ($1,005) in 2019, up 7.7 percent year-on-year. Though women continue to earn only 81.6 percent of men's salary, it's the first time for the gender pay gap to shrink over the past three years, thanks to the growing number of well-paid female workers, a report showed.
With the increase in women's skills and aspirations, more females have risen up to management level, which has boosted their average salary, according to a report released by recruitment platform Boss Zhipin on Thursday.
Women held 25.4 percent of director-level posts last year, up 0.4 percentage points than 2018, the report showed. The growth was more obvious in human resources, public relations and legal sectors.
Besides, with more women choosing to study majors such as science, technology, engineering and math, more female graduates have found jobs with high salary. However, more than 70 percent of employees in top 15 most-paid technical positions were still men.
As per the report, the wage gap between men and women mainly depended on occupation, industry and work experience. For example, men were more involved in well-paid jobs, such as technology, selling and engineering, while women held posts in administration, operation and marketing, which are more stable, but less paid, it said.
The gap expanded with the working years. The gap between salary of women and men with 15 years of experience reached 36.4 percent, mainly affected by marriage and fertility. But with the increasing participation and contribution of women in workplace, the circumstances showed trend of improvement, according to the report.
The report also said for women, one more year education helped to increase their salary by 5.1 percent, up 0.5 percentage points than men. Part of the reason was that men with low educational background can also have well-paid jobs like manufacturing engineering, mining and smelting, but the choices for less-educated women were more limited.
The World Bank released a report before the International Women's Day, saying that over the last 20 years, the inequality in salary has been improving slowly, and it may take another 150 years to eliminate the gap.
It said closing the gap in lifetime labor earnings can bring in gender dividend to the world up to $172 trillion. And if women's salary equals to that of men, the human capital wealth worldwide can increase by 20 percent.
Caren Grown, senior director of gender at the bank, said the report builds on past research to highlight the cost of the gender earnings gap, which holds countries back from achieving their full potential.
"Improving women's lifetime earnings opportunities can be achieved by taking actions that redistribute and balance care responsibilities, create a pipeline of talent by closing the gender gap in employment and entrepreneurship and tackling discriminatory laws and restrictive social norms that hold back girls and women," Grown said.