Starbucks reopens 90% of its stores in China
By WANG ZHUOQIONG | chinadaily.com.cn | Updated: 2020-03-07 17:18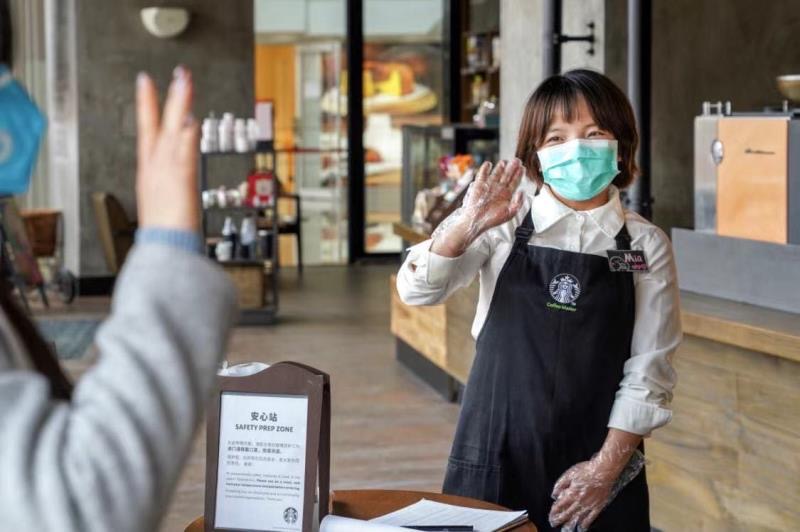 During the month of Feb, Starbucks China's comparable store sales were down 78 percent compared with the prior year, primarily due to the temporary store closures, reduced operating hours and severely reduced consumer traffic.
The sharpest decline in weekly comparable stores sales occurred in the second week of Feb. However, as on Feb 27, the company is seeing early signs of a recovery with sequential improvements in weekly sales.
In the last fiscal week of Feb, average daily transactions per store improved 6 percent and total weekly gross sales in China grew 80 percent, reflecting the reopening of stores.
In the last week of Feb, mobile orders took up about 80 percent of sales mix, with 30 percent Mobile Orders and Delivery and 50 percent Mobile Order and Pay.
Prior to the COVID-19 outbreak, China comparable store sales growth was expected to be about 3 percent in the second quarter, in line with the first quarter results.
As a result of the business disruption related to outbreak, Starbucks estimates that comparable store sales in China for second quarter will be down about 50 percent versus the prior year.
Therefore, the company expects a COVID-19-related headwind of about $400 million to $430 million to China's revenue in the second quarter this year versus prior expectations.