Experts voice optimism for economic recovery
By Andrew Moody | China Daily | Updated: 2020-03-09 09:11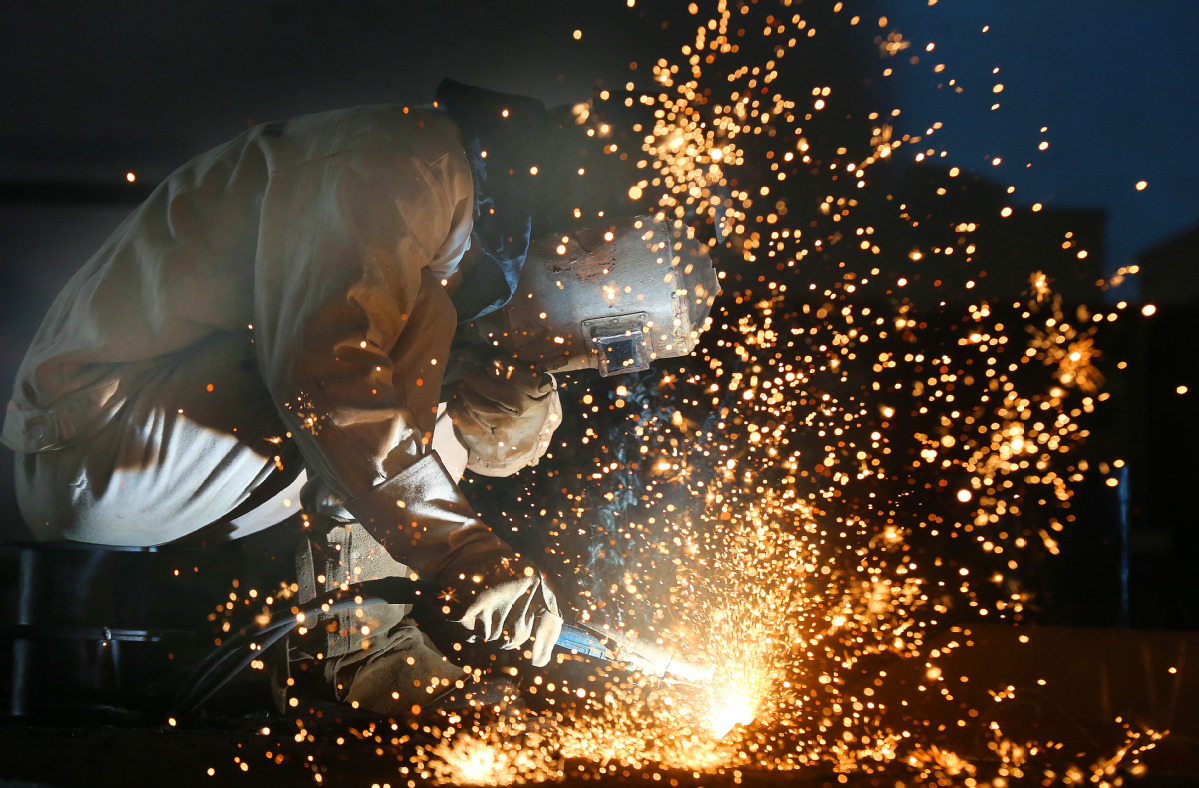 National resilience tipped to overcome crisis
Editor's Note: Nations are collaborating with each other on the fight against the novel coronavirus pneumonia outbreak to control the damage to people's health and the impact on the global economy. Here, in the first part of a series titled "One World, One Fight", we look at how countries can work together.
The Chinese economy could be poised for a strong recovery in the second quarter as the nation gets back to work, according to experts.
Businesses, particularly small and medium-sized enterprises in the service sector, including shops and restaurants, have been hit hard by the novel coronavirus pneumonia outbreak as people have stayed at home.
The extent of China's recovery may yet also depend on how badly affected the global economy is by the virus, with increasing numbers of cases, including fatalities, being reported worldwide.
JP Morgan Research, the research arm of the investment bank, is predicting that the Chinese economy will grow by 15 percent quarter-on-quarter from April to June after contracting by 3.9 percent in the first three months of this year, compared with the final quarter of 2019.
Jing Ulrich, the bank's vice-chairman of global banking and Asia-Pacific, believes such a rebound would demonstrate the core strength of the country's economy.
"China's ability to overcome the current crisis and continue with long-term plans will demonstrate national resilience," she said.
"Although the resumption of work has been slower than anticipated, we expect that economic activities will rebound from late March and into the second quarter." The first quarter has been dominated by protracted factory shutdowns, with many businesses not opening after Spring Festival, which has severely impacted global supply chains.
Last month, China's manufacturing purchasing managers index slumped to 35.7, the lowest level on record, down from a neutral 50 in January, according to data released by the National Bureau of Statistics on Feb 29.
Businesses are gradually returning to some level of normality. More than 90 percent of companies with annual revenue of more than 20 million yuan ($2.88 million) in Zhejiang province, which is renowned for its entrepreneurial culture, have resumed operations, according to provincial government data released on Feb 28. In Guangdong province, the country's manufacturing hub, 82 percent of such companies are now up and running. Corresponding figures elsewhere are: Shanghai, 73 percent; Jiangsu province, 85 percent; Fujian province, 76 percent; and Beijing, 61 percent. The average rate of resumption nationwide stands at 67 percent.
On Feb 23, President Xi Jinping said in a speech in Beijing that there needed to be an orderly resumption of work without compromising the unremitting efforts to prevent and control the spread of the virus.
Imogen Page-Jarrett, a research analyst in Beijing for The Economist Intelligence Unit, predicts that the Chinese government will bring the virus under control by the end of this month.
"At that point, the authorities will be able to lift quarantine measures and economic activity will begin to normalise. Factories will return to full output levels and all employees will return to work," she said.
"However, should a large-scale outbreak occur in another province outside Hubei, where the outbreak emerged, it would take longer for the authorities to manage. There is also a risk of it being reimported from countries like South Korea (the nation other than China worst affected by the virus)."
Page-Jarrett said not all sectors of the economy will have been damaged by the epidemic.
"Firms offering online services, such as gaming, education and e-commerce, are likely to see a strong pickup in their business, given that people are staying at home and spending more time on their phones," she said.
She added that many smaller companies in badly affected sectors, such as bricks-and-mortar retail, catering and accommodation, could go out of business, while larger companies will likely have the resources to overcome the crisis.