Oil price war will do more harm than good
chinadaily.com.cn | Updated: 2020-03-11 10:07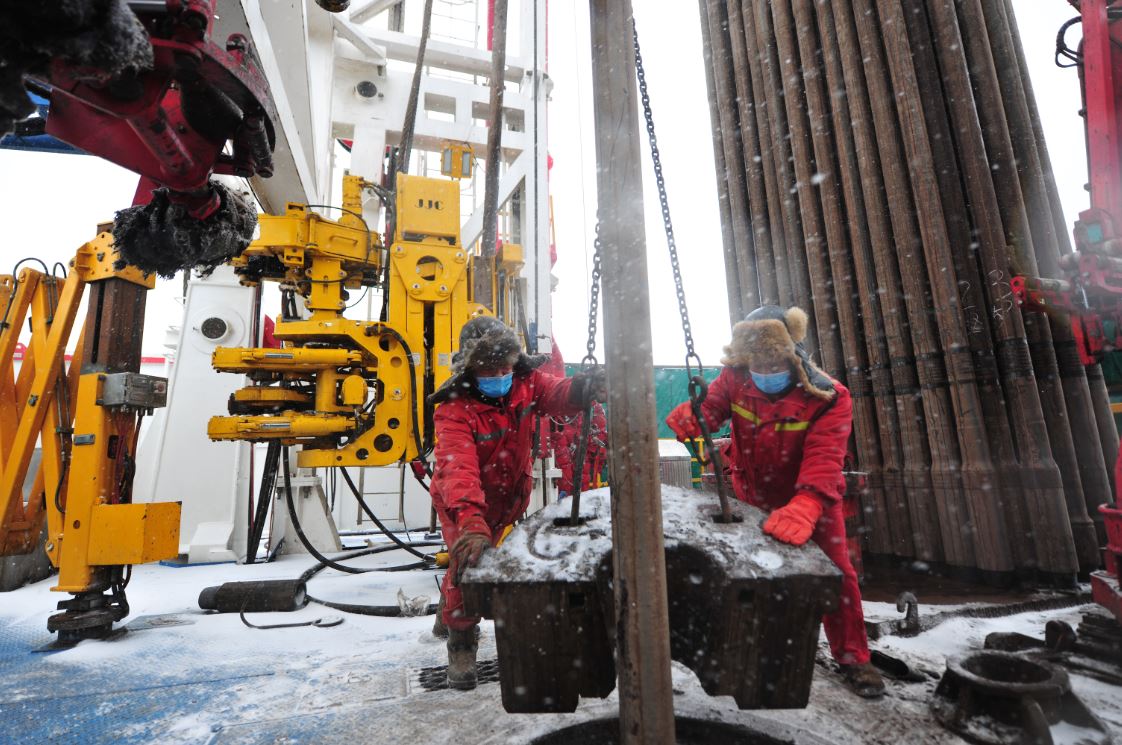 Editor's note: Oil prices slid more than 30 percent over the weekend, partly due to the differences between Saudi Arabia and Russia over cutting production. The steepest decline in oil prices since the Gulf War in 1991 was followed by a rout on global stock markets, which forced the US stock market to halt trading for 15 minutes on Monday. Many remain worried despite a rebound in oil price on Tuesday. Three experts share their views on the dramatic drop in oil prices future price movements with China Daily's Liu Jianna. Excerpts follow:
Low prices to hurt all oil producers
Oil prices have slumped mainly because of the increasingly dim global growth prospects due to the novel coronavirus outbreak and the failed talks between the Organization of Petroleum Exporting Countries and non-OPEC exporters, especially Russia, to cut output to stabilize prices. Now that Saudi Arabia has decided to increase production, there is bound to be surfeit supply, which could further reduce oil prices.
Russia didn't agree to Saudi Arabia's proposal to cut output because, on the one hand, it fears that such a move would further decrease its oil revenue, and on the other, it hopes to restrain the US shale oil and gas industry's development.
As such, oil prices could slide below $20 a barrel in the short term. But they may rebound in June by when China is likely to resume almost normal production and the coronavirus outbreak in Europe is expected to reach the inflection point.
Low oil prices would squeeze the US shale oil and gas industry, which in turn will influence global oil prices and help strike a new balance in supply and demand. As for Russia, lower oil prices will reduce its overall revenue, which could cause political and social instability. Therefore, lower oil prices would do no good to Russia, Saudi Arabia or the United States. So the key is how long Moscow can cope with low oil prices.

Xia Yishan, a researcher at the China Institute of International Studies
Oil market may stabilize in June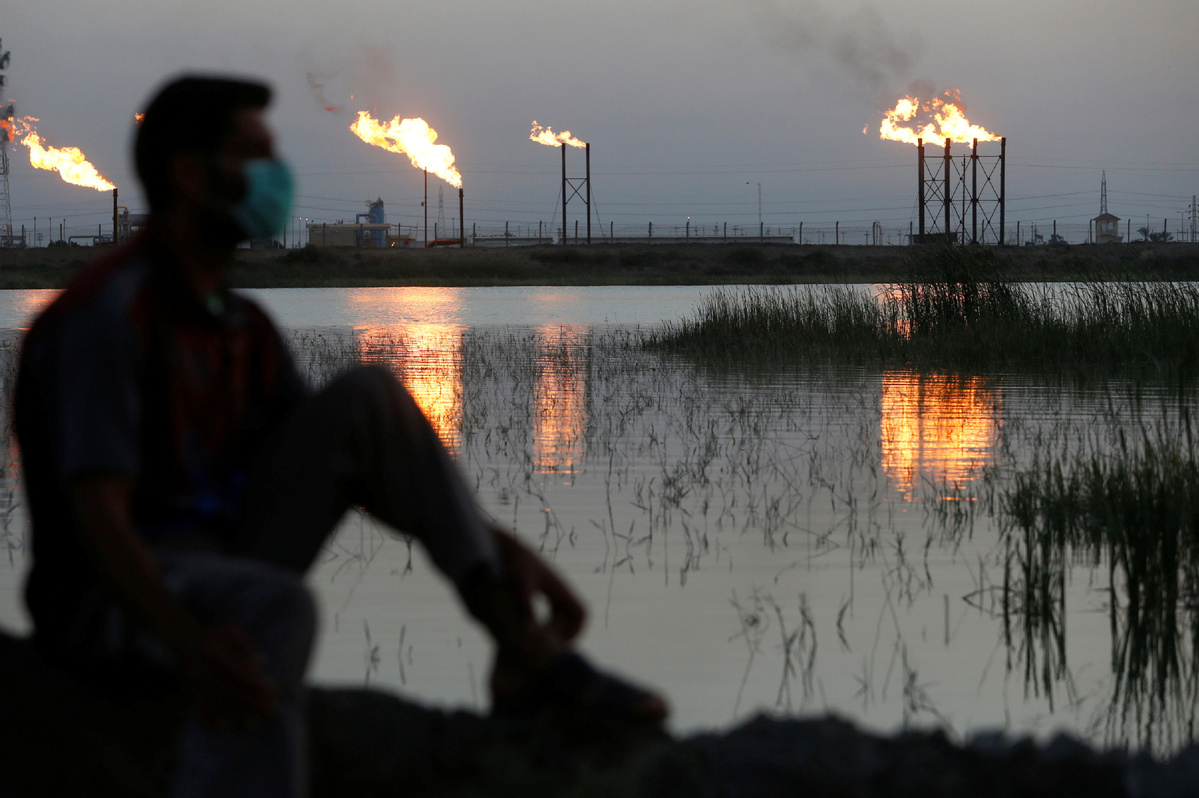 If oil prices could not be maintained at about $50, it would be wise of Saudi Arabia to decide to ramp up its oil output and offer discounts to buyers in Europe and the US because despite its move, oil prices would eventually recover because of a likely new balance in demand and supply.
Besides, with a very low production cost that ranges from $5 to $10 a barrel and a sizable coffer, Riyadh can afford to engage in a price war for long through small profits but fast turnover. By contrast, Moscow is not as well placed to fight a price war due to its high production cost and less financial resources. The significant depreciation of the rouble in recent days should give an indication of its economic prowess.
That the move is part of a plot to weaken the US shale oil industry is just speculation. Even if the move halves the US' shale gas production, oil prices would increase in the end because of the decrease in supply resulting in the resumption of normal production of shale gas.
Most possibly, oil prices will bounce back in June, when the coronavirus outbreak is expected to be contained leading to a rebound in demand.

Lin Boqiang, head of the China Institute for Studies in Energy Policy at Xiamen University.
A financial crisis can't be ruled out
The slump in oil prices didn't come as a surprise, given the overcapacity of major oil exporters and the failure of the talks between OPEC and non-OPEC countries to cut oil production due to gloomy global growth prospects. The talks collapsed because Saudi Arabia wanted to lift the oil prices by reducing output while Russia deemed it unnecessary to cut production despite sluggish demand.
Yet, to some extent, both Saudi Arabia and Russia hope to deal a blow to the US' shale gas industry by helping lower oil prices, in order to have a bigger say in the global oil market and grab more market share.
The stock meltdown in countries including the US reflects the extremely low growth expectations mainly due to the novel coronavirus outbreak and the reduction in oil prices. So a financial crisis cannot be ruled out if the situation doesn't improve and the spillover effect of disruption in China's supply chain aggravates. If this happens, oil prices could further nosedive.
Furthermore, the price war between Saudi Arabia and Russia may deal a devastating blow to relatively small countries that depend entirely on oil exports such as Libya, Algeria and Iraq. Also, the worsening economic prospects could exacerbate the anti-government protests in these countries, which could even lead to a civil war. And the wild fluctuation in oil prices is expected to have an impact on their security situation.
For China, both relatively low and high prices are not good. As a major oil consumer and importer, China doesn't face an oil shortage, and oil prices have been low for quite some time, so any new reduction in prices is not expected to boost growth, though high prices would hinder production.
And despite hurting US oil companies, lower oil prices could prop up the US economy and help manufacturing units to "reshore", that is, return to the US.
Sun Xia, an associate research fellow at the Institute of International Relations, Shanghai Academy of Social Sciences
The views don't necessarily represent those of China Daily.