Shanghai, Beijing among 10 economically strongest cities of China
By Sun Chi | chinadaily.com.cn | Updated: 2020-03-13 13:22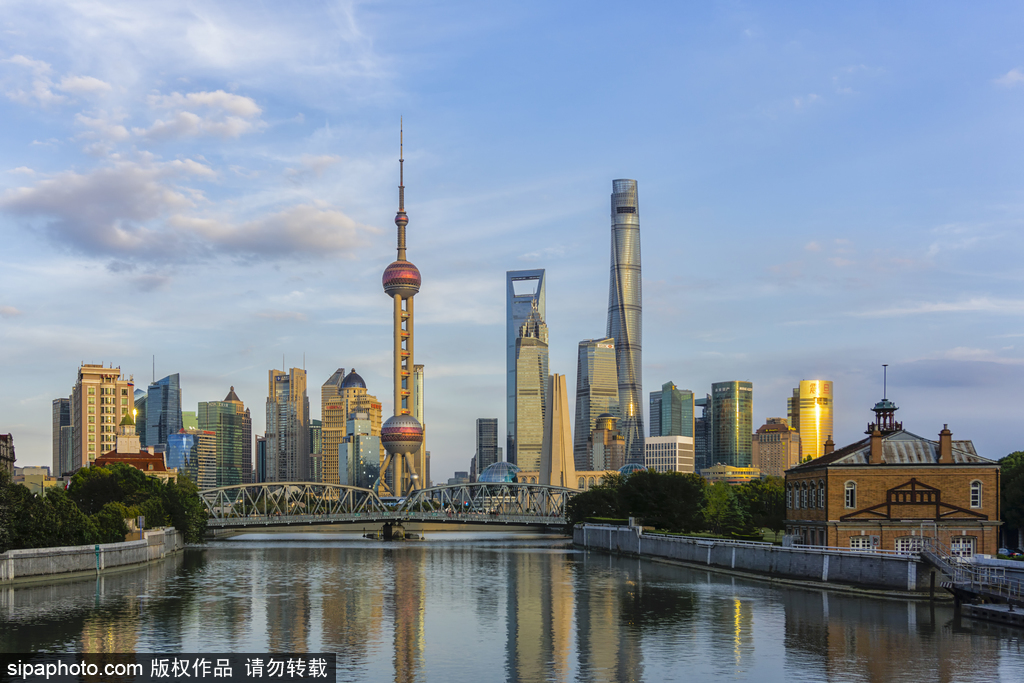 The economically strongest 10 cities of China of 2019 were unveiled recently, Yicai.com reported on March 12.
Four municipalities directly under the central government: Shanghai (No 1), Beijing (No 2), Chongqing (No 5) and Tianjin (No 10) are on the top 10 list as well as five sub-provincial-level cities: Shenzhen (No 3), Guangzhou (No 4), Wuhan (No 7), Chengdu (No 8) and one prefecture-level city of Suzhou (No 6). Geographically speaking, seven cities are in East China including three in Yangtze River Delta region, two in Pearl River Delta region and two in Beijing-Tianjin-Hebei region.
The ranking is based on local statistic bureaus and official data.
Four first-tier cities, namely Shanghai, Beijing, Shenzhen, Guangzhou retained their top four positions on the ranking, Shanghai and Beijing, in particular, were far ahead of the rest.
Calculated by comparable price, Shanghai's 2019 GDP registered 3.82 trillion yuan ($542.89 billion), up 6 percent year-on-year, according to the Shanghai Statistic Bureau. Statistics showed, Shanghai's investment in manufacturing sector grew 21.1 percent year-on-year thanks to a slew of major manufacturing projects including new energy vehicles and electronic information.
Beijing's GDP in 2019 saw a 6.1-percent growth from a year earlier under comparable price, standing at 3.54 trillion yuan.
Two of the major sub-province-level cities, Shenzhen and Guangzhou recorded a GDP of 2.69 trillion yuan and 2.36 trillion yuan in 2019. It is noteworthy that since 2016, Guangzhou has been replaced by Shenzhen as the third economically strongest city, a spot Guangzhou maintained since 1989. In 2019, the GDP gap between the two widened to 329.84 billion yuan.
What's more, the fifth strongest city of Chongqing is closely chasing Guangzhou. In 2019, Chongqing was only 2.28 billion yuan short in GDP compared with Guangzhou over the same period.
Executive President of the Guangdong Research Institute for Structural Reform Peng Peng said, given the number of high tech entities, listed companies and top 500 enterprises and more leading indicators, Guangzhou had a rather large gap with Shenzhen, especially in the high and new technology industry, where Guangzhou were not short in number of enterprises but lack of leading enterprises such as Huawei and Tencent in Shenzhen.
He deemed, by 2020 or 2021, Chongqing's GDP will probably surpass Guangzhou too, for Chongqing has larger area with more than 30 million population equal to a medium-sized province.
In Central and Southwest China, Wuhan and Chengdu are in close competition, with similar GDP. From 2016 through 2018, the GDP of Chengdu were slightly higher than that of Wuhan, but in 2019, Wuhan nosed out Chengdu.
Ding Changfa, deputy professor at Ximen University said, China ushers in a "strong capital cities" development era. Advantages of a capital city are emerging.