Control of imported cases now crucial: China Daily editorial
China Daily | Updated: 2020-03-15 19:51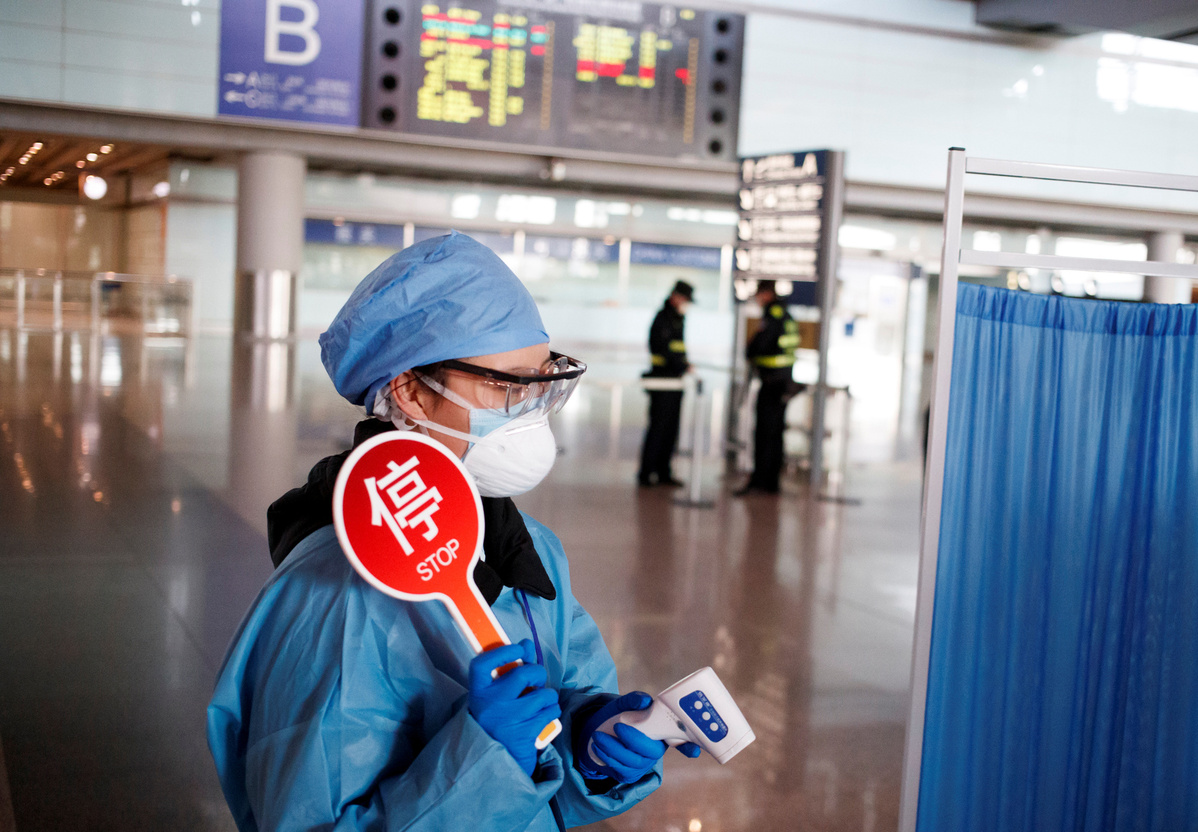 That the total number of imported cases of novel coronavirus infections increased to 111 by Saturday points to the necessity for China to further intensify the screening of travelers from overseas.
Of the 20 new confirmed infections on Saturday, 16 were from overseas, the highest since the epidemic spread to other parts of the world. European countries in particular, are witnessing more new infections than China, where the outbreak has been basically brought under control.
Given that an increasing number of overseas Chinese may hope to return either to seek better and effective treatment or just to escape the danger of being infected overseas, cases of infections from overseas will very likely be on the increase in the days to come.
The pressure of imported infections is undoubtedly becoming much heavier for China, for its big metropolises such as Beijing and Shanghai in particular receive a large number of travelers from overseas each day.
That some have already known that they are infected but deliberately concealed their conditions have added to the difficulty on the part of customs to identify the infected and those who are not diagnosed but have shown symptoms.
Of the 111 imported cases of infections, at least 11 have deliberately told lies about their health condition and some have even failed to quarantine themselves at home but go about here and there, making it quite likely they will have passed the virus to those who have had close contact with them.
It is indeed necessary to punish those who know they are infected or suspect they are for not disclosing the fact, as what they've done may quite probably ruin the otherwise sound situation China has achieved in the prevention and control of the virus.
One Chinese city has already announced that anyone coming back from overseas and deliberately holding back his or her health conditions will have to pay for the treatment on his or her own if he or she is infected.
This is indeed necessary. And those whose concealment of their own health conditions has led to other people being infected should not only be held criminally accountable, but also be fined since what they've done has caused economic losses to the society.
Beijing Capital International Airport announced on Sunday that all international airlines will land in a special zone, where passengers will be strictly screened. Passengers from these airlines need to understand that tightened measures of control for strict screening can never be overestimated not just for the effective control of the virus but also for the health of passengers themselves.
The tremendous sacrifice Chinese people, those in Wuhan in particular, have made for the containment of the virus should not be wasted. Neither should the great efforts that thousands of medical workers have made and the lives medical workers have lost in saving the lives of those infected.
A good job must be done in preventing the imported cases of infections from passing the virus to others.