No respite seen as crude slide deepens
By Ren Qi in Moscow | China Daily | Updated: 2020-03-19 10:03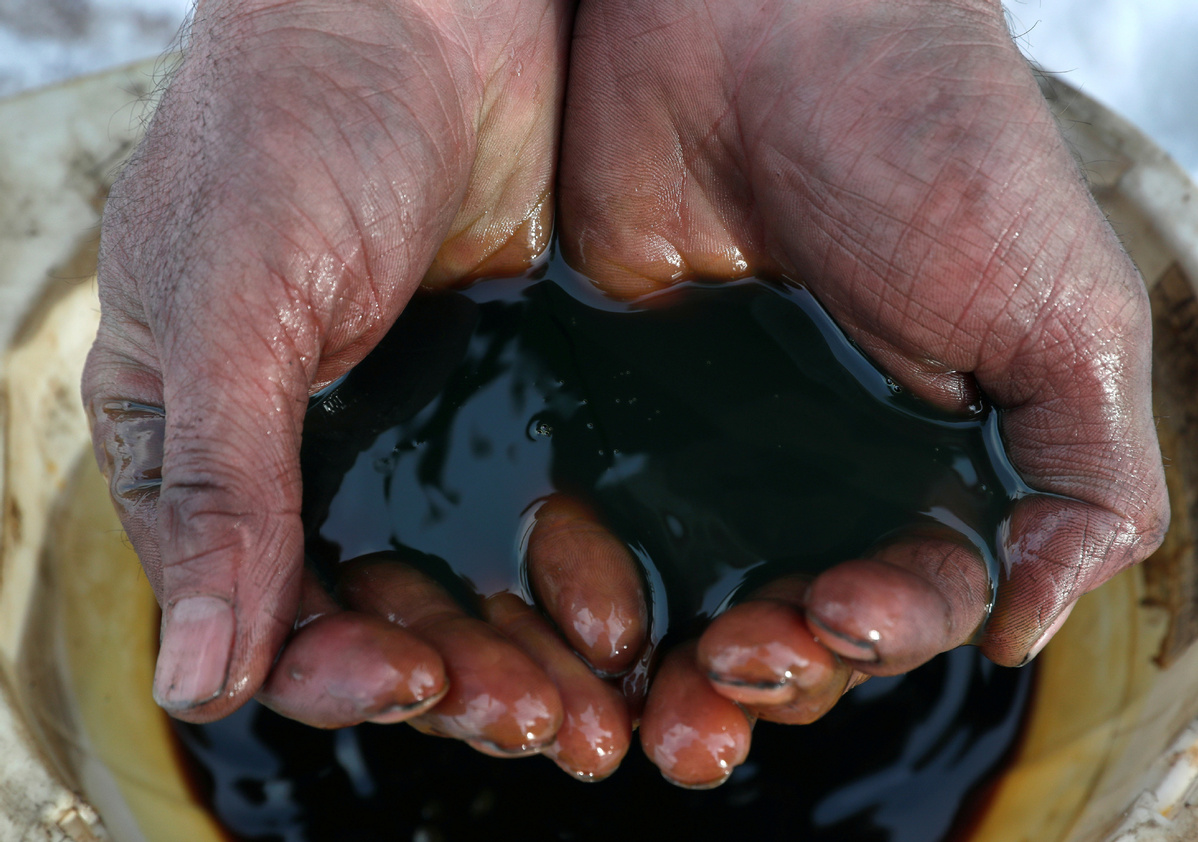 6 percent price plunge comes as Saudis and Russians feud amid virus fallout
Prices for crude oil have deepened their slide, with a plunge of more than 6 percent taking the quoted Brent crude mark to below $30 a barrel on Tuesday.
With the commodity languishing at multiyear price lows, analysts are factoring in more declines as the coronavirus pandemic hits global demand, compounded by a battle for market share between giant producers Saudi Arabia and Russia.
Russia's rejection of a renewed round of oil production cuts under the Organization of Petroleum Exporting Countries plus, or OPEC+, format at a meeting in Vienna last week ended its cooperation of three years with the cartel.
Saudi Arabia, the de facto leader of OPEC, responded swiftly with its most aggressive oil-related action in a decade, threatening to flood the market with additional barrels at hugely discounted prices.
But Russia reciprocated with its own actions, contributing to the shockwaves rolling over stock markets worldwide.
"We believe we have not seen the worst of the price rout yet," said Bjornar Tonhaguen, an analyst from Rystad Energy.
"The market will soon come to realize that it may be facing one of the largest supply surpluses in modern oil market history in April."
His prediction may come to fruition if Saudi Aramco, the Saudi Arabian national petroleum and natural gas company, extends its plans for higher output in April into May.
Saudi Aramco announced on Tuesday that it would increase its output in April to 12.3 million barrels per day, after the OPEC+ talks fell through. Amid the battle for market share, the company said it is "very comfortable with a $30 per barrel price level".
For Russia, the impact of the coronavirus pandemic is adding to the pressures from its market-share battle with the Saudis. Reflecting this, Russian energy giant Gazprom has been suffering huge drops in export revenue this year.
Russian newspaper Vedomosti reported that Gazprom's export revenues in January dropped 41.1 percent compared with the first month of last year, to just above $3 billion.
For February and March so far, the revenue declines have been even sharper, said Sergey Kapitonov, an analyst at the Skolkovo School of Management.
Vedomosti quoted Alexandra Suslina, of the Economic Expert Group, as saying that the impact will hit Russia's budget. "If gas exports drop, in addition to gas prices, losses to the government coffers will be even bigger. That's very important for the budget, especially now since a deficit is setting in, and any loss will exacerbate it," the expert said.
A strong position
Nevertheless, experts expect Russia will retain its strong position in any future talks with OPEC over another deal under the OPEC+ format.
The Financial Times said Moscow's target will still be the US shale oil industry, whose output has soared by 4.5 million barrels a day since Riyadh and Moscow agreed to cooperate on production cuts in 2016. The rising US output has been chipping away at the Russian and Saudi market shares.
In the meantime, Saudi Arabia is betting that increased export volumes will cushion the financial impact of the tumbling prices, boost its market share and either bring Russia back to the table or reshape the energy industry.
As US President Donald Trump prepares for a reelection campaign under the cloud of economic recession, the Russian-Saudi oil war threatens the US' growing shale industry, said Artem Deev, head of the analytical department with AMarkets.
That conflict also hurts debt-burdened US oil majors and worsens the pressure on collapsing stock markets, Deev said. These factors that threaten the shale industry do not bode well for Trump's campaign, Deev said.