Russia prepares for Victory Day parade
By REN QI in Moscow | China Daily | Updated: 2020-03-24 09:49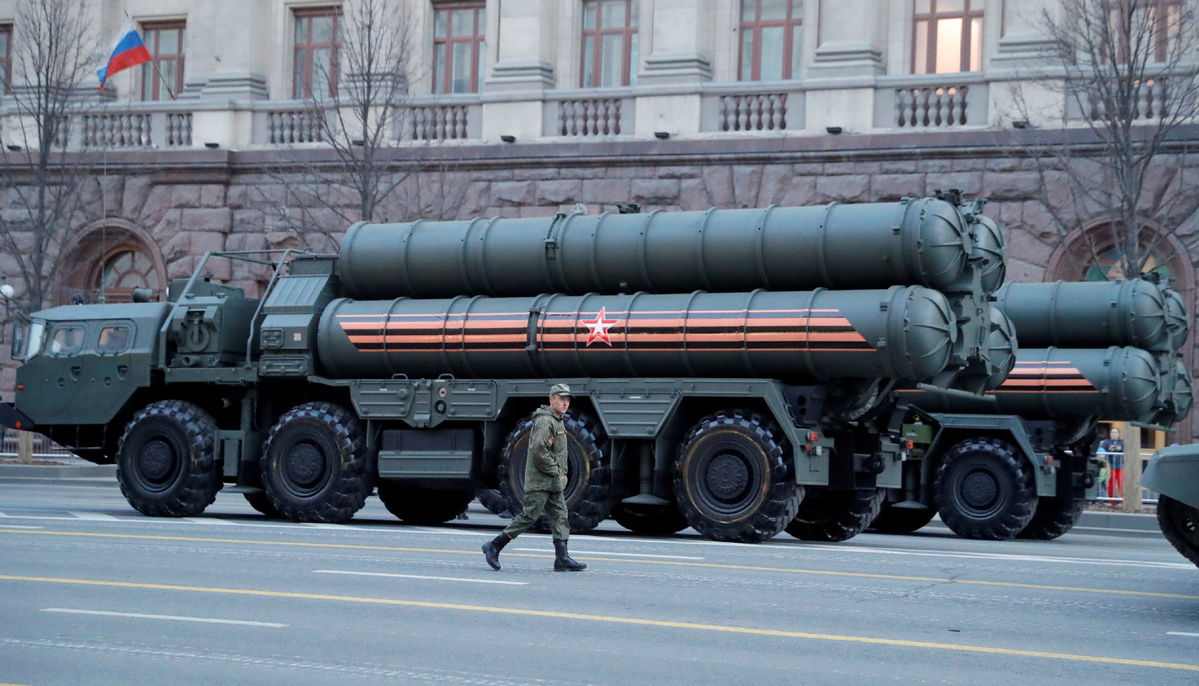 Russia is still preparing for the upcoming Victory Day parade on May 9 despite the rapid rise of novel coronavirus cases in the country, Russian media reported on Sunday.
President Vladimir Putin will preside over the annual parade to commemorate the Soviet Union's World War II victory over Nazi Germany.
But the spread of the novel coronavirus has raised questions over whether the parade will take place.
Russian mainstream newspaper Nezavisimaya Gazeta said that the defense ministry is still organizing soldiers for the parade.
Although Moscow mayor Sergei Sobyanin signed a decree banning all public events in Moscow held indoors and all open-air gatherings attended by more than 50 people till April 10, Nezavisimaya Gazeta said the defense ministry did not seem to be influenced by the ban of the city government.
Meanwhile, performances scheduled to be held before April 10 at the military theater in Moscow have been canceled, but other performances related to the Victory Day are still being prepared for, according to the newspaper.
Yuri Tkachev, a Russian military expert, said Russia will not cancel the parade.
"We didn't cancel the Red Square parade in 1941, so we won't cancel it now," Tkachev said, adding that the defense ministry had taken strict measures to ensure the health of the troops.
Defense Minister Sergei Shoigu said no changes had been talked of yet, and more than 15,000 troops and 375 ground-based and aircraft hardware would be part of the parade in Red Square this year.
The latest models of Russia's anti-aircraft missile systems, battlefield air defense systems, coastal defense missile launchers, remote-controlled mine-clearing vehicles, tanks and infantry fighting vehicles would be part of the parade, he said.
Meanwhile, Shoigu said 10 units of troops will dress in military uniforms of the war period and the legendary T-34s and self-propelled SU-100 artillery guns would also be part of the parade, to replicate the atmosphere of the era.
Kremlin spokesman Dmitry Peskov said earlier that the government had made no decisions or received recommendations from the emergency response center or other authorities regarding any restrictions in terms of the parade.
So far, there is no talk about canceling or limiting the Victory Day parade, Peskov said, adding that "a large number of guests had been invited" to attend the event.
The Kremlin confirmed that United States President Donald Trump would not participate in the parade, but that White House National Security Adviser Robert O'Brien would travel to Moscow for the event.
"However, we are monitoring the coronavirus situation carefully," Peskov said.