Cloud-based tech helping firms resume production, hire employees
By MA SI | China Daily | Updated: 2020-03-24 10:52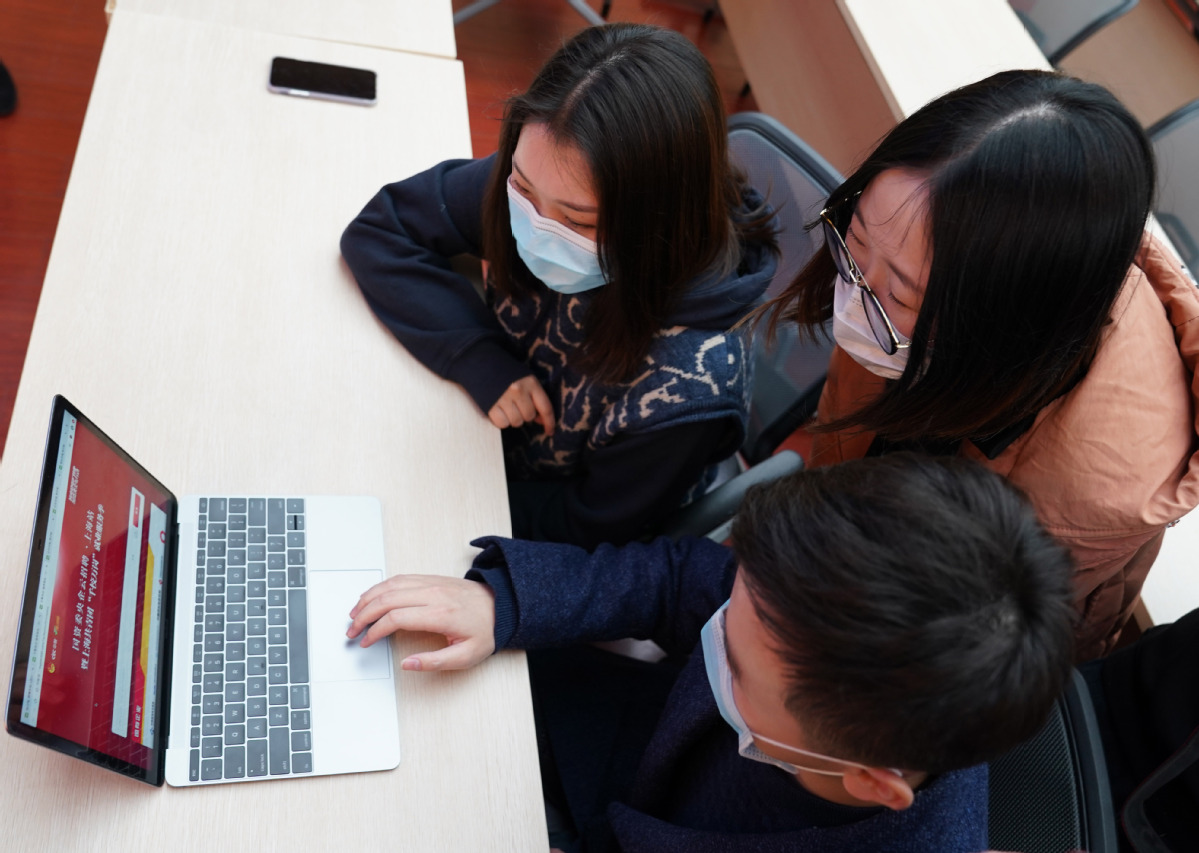 Chinese companies are more frequently adopting cloud technologies to resume operations, recruit employees and revive economic activity as the novel coronavirus outbreak comes under increasing control across the country.
The Ministry of Industry and Information Technology, the nation's top industry regulator, said that among about 2.2 million small and medium-sized enterprises that use cloud platforms in their operations, 52 percent of them had resumed work as of March 5.
Xin Guobin, vice-minister of industry and information technology, said more than 60 percent of small and medium-sized companies from regions outside the hardest-hit Hubei province had resumed work as of March 13.
The ministry said logistics, courier companies and internet-enabled transportation enterprises will be encouraged to take the lead in resuming operations by fully leveraging the new-generation information and communication technologies.
It said more efforts will be made to further promote cooperation between manufacturers and IT enterprises so that wider use of the industrial internet, industrial software applications, automated production, remote operations and other new-business formats can help plants quickly restore production.
Many Chinese tech companies have provided cutting-edge cloud solutions to help enterprises resume operations. China Telecom, the nation's third-largest telecom carrier, said starting from Feb 19, it would provide its cloud services for all SMEs in China free of charge for three months, to help them get back to work.
Via its cloud-based office tools, SMEs can better ensure the health of employees and rapidly resume work through videoconferencing, China Telecom said.
The move comes as cloud-based office tools like videoconferencing and online training modules are gaining traction in China as white-collar workers engage in remote work to avoid the novel coronavirus epidemic.
Beijing, Shanghai and Shenzhen in Guangdong province are the top three cities using videoconferencing powered by WeChat Work, an all-in-one communications app for enterprises, according to a recent report published by its developer, Tencent Holdings Ltd.
Yonyou Network Technology Co Ltd, a Beijing-based software company, has also offered a string of cloud solutions to support remote work and services for human resources, finance, marketing and purchasing.
"Our company has developed a platform for enterprises that want to purchase goods for work resumption, and for the suppliers that provide such goods and services," said Guo Jintong, vice-president of Yonyou.
As of March 10, enterprises had indicated demand for more than 19.83 million units of goods, and suppliers can meet 18.53 million units of such goods, Guo said.
Yonyou's cloud services have also been used by a string of companies such as coal industry player Pengfei Industry Group, and Longrich, which produces disinfectants, to resume work.
Cloud-empowered recruitment has also become popular during the spring hiring season to avoid coronavirus transmission.
A growing number of enterprises including Huawei, Tencent, Suning and Hema Fresh are launching cloud recruitment, which means job seekers could get their offers via online interviews, and even start their online work right away.
On Feb 13, the official WeChat account of Xinsheng Shequ, Huawei's official employee community platform, said the 2020 recent graduate recruitment drive was underway. In order to guarantee health and safety, job interviews would be conducted online.
Many colleges and universities in Beijing are resorting to "cloud recruitment" for this year's new graduates instead of on-site recruiting sessions.
On Peking University's job information website, 350 companies and institutions are offering more than 23,000 positions. Students graduating this summer can submit resumes and have interviews with employers online.
The university's online recruiting session has drawn more than 2 million views, according to the university's student career center. Peking University also provides free online training for students intending to sit for interviews for the national civil service exam.