Chinese aid hailed as nations reel
China Daily | Updated: 2020-03-25 09:22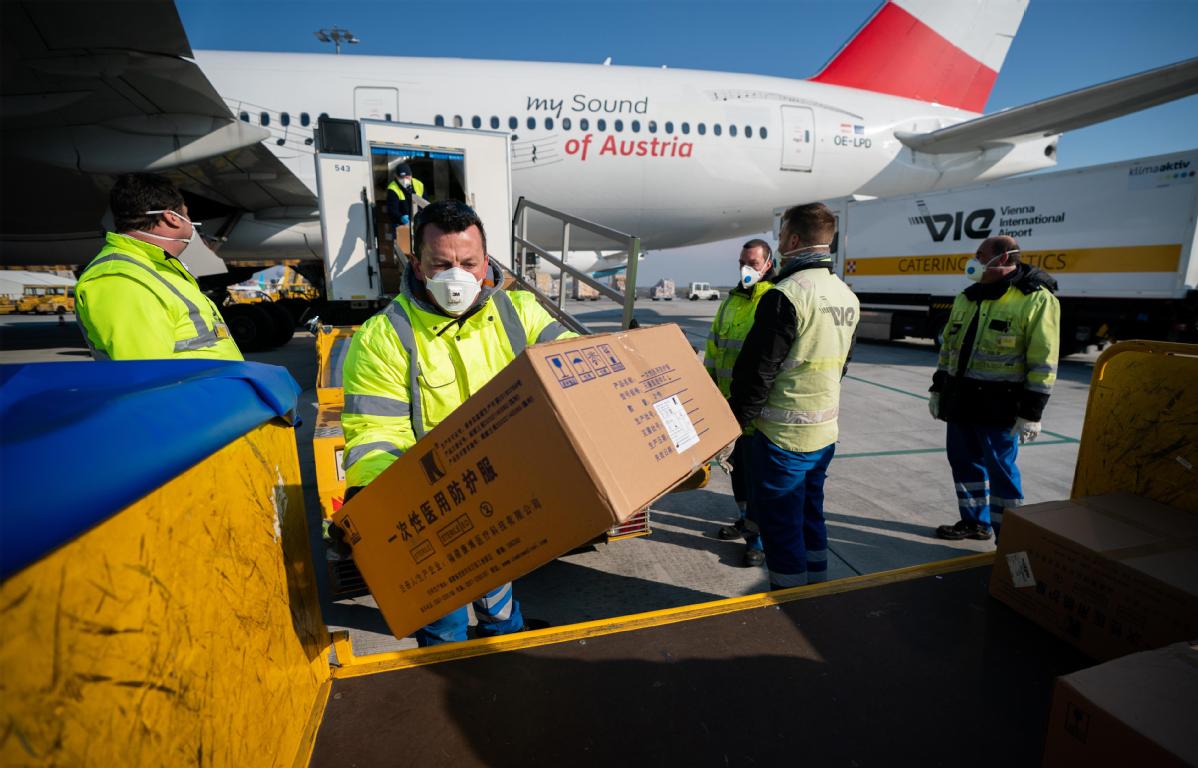 From Europe to South America, help and expertise are being welcomed
BRUSSELS-China, emerging from the most difficult period in its own battle against the novel coronavirus pneumonia outbreak, has been standing with the world at a time when the pandemic is rapidly spreading worldwide.
Josep Borrell, the European Union's high representative for foreign affairs and security policy, said on Monday that Chinese help to Italy and elsewhere in Europe is welcome.
"We have to strengthen cooperation. This is the time to strengthen multilateralism in order to face together a threat to the whole of mankind," Borrell said.
Borrell said that in the beginning, China was the most affected country, and Europeans "were sending a lot of help to China, because at that time we had the resources and China had the need and we were helping China".
"Now China is in that situation and can return the help that we gave to China several weeks ago. And all help is welcome," he said.
Italy is Europe's hardest-hit nation. On March 12, one day before the World Health Organization announced that Europe had become the epicenter of the COVID-19 pandemic, a group of nine Chinese aid professionals arrived in Rome with tons of medical supplies including 700 ventilators, monitors and defibrillators, as part of China's efforts to help Italy contain the outbreak.
"This evening I wanted to show you the first aid that arrived from China," Italian Foreign Minister Luigi di Maio said during an emotional speech in a Facebook live broadcast, shortly after the Chinese team's landing. He pointed to his laptop that showed a group of Chinese nationals getting off the plane.
"These are the specialized medical staff who faced the coronavirus emergency in China, and at this moment have arrived in Rome," Di Maio said. "This is what we call solidarity."
The group, organized by China's National Health Commission and the Red Cross Society, is the third expert team sent abroad by China following previous ones to Iran and Iraq.