Lockdown imposed in Britain
By WANG MINGJIE in London, CHEN YINGQUN in Beijing and HONG XIAO in New York | China Daily Global | Updated: 2020-03-25 11:24
Aggressive steps urged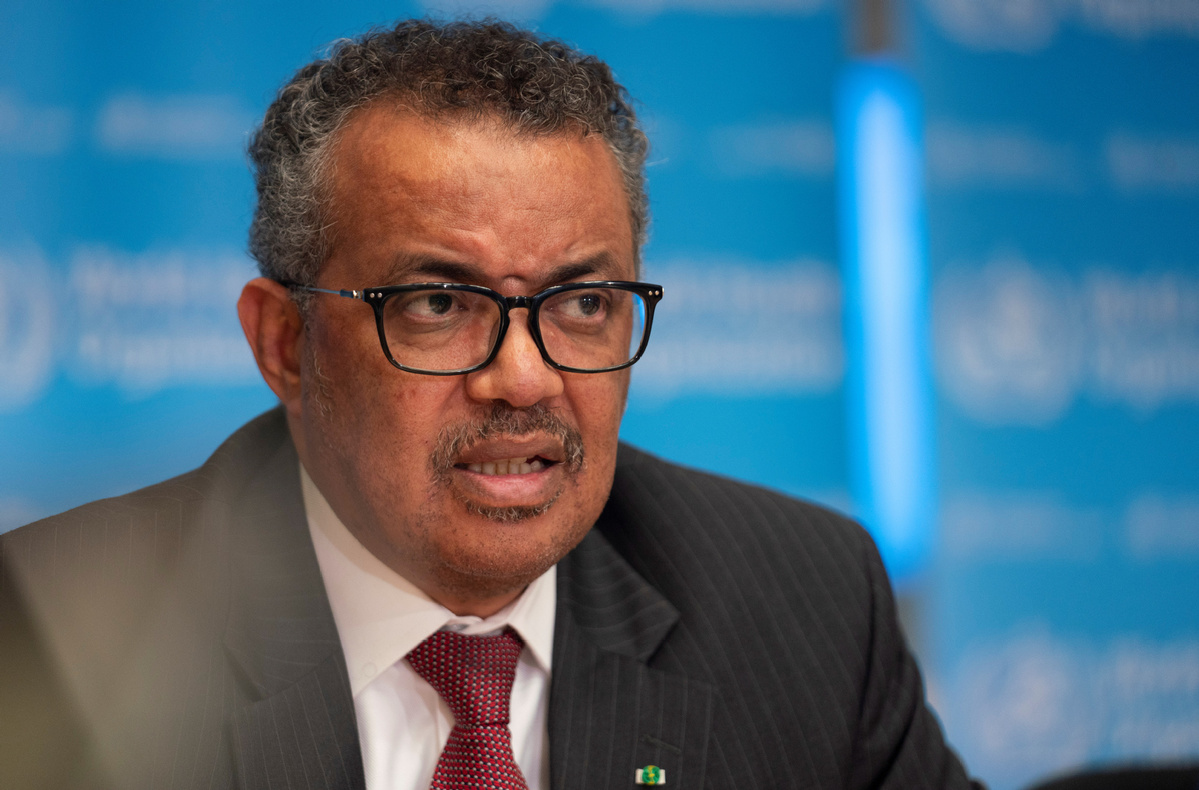 Globally, World Health Organization's Director-General Tedros Adhanom Ghebreyesus said at a news conference in Geneva on Monday that it is "heartbreaking "to see more than 300,000 cases of COVID-19 reported worldwide, and urged countries to take not just defensive but also offensive measures.
While the virus spreads rapidly across the world, Stephen Perry, chairman of The 48 Group Club, a British organization composed of company leaders promoting China-UK trade, said COVID-19 is a "world virus" that requires an international response, and individual countries should not blame any particular nation.
In reference to some politicians repeated using of the term "Chinese virus" in speeches and on social media in the past few days, Perry called it "unfortunate if some wish to criticize others to steer blame away from themselves. This is the world's virus and it is best handled by the world".
"It is for all to unite to fight it. Don't be distracted. Don't use racist words. Be brave and face this together."
UN Secretary-General Antonio Guterres also urged warring parties across the world to lay down their weapons in support of the wider battle against the coronavirus in an appeal issued Monday. He called the virus "the common enemy" now threatening all of humankind.
"The virus does not care about race or nationality, faction or faith. It attacks all, relentlessly," he said.
"Meanwhile, armed conflict rages on around the world. The most vulnerable-women and children, people with disabilities, the marginalized and the displaced-pay the highest price. They are also at the highest risk of suffering devastating losses from COVID-19," he said.
"Let's not forget that in war-ravaged countries, health systems have collapsed. Health professionals, already few in number, have often been targeted. Refugees and others displaced by violent conflict are doubly vulnerable," he said.
The UN chief said he believes the world should strive to "end the sickness of war and fight the disease that is ravaging our world. It starts by stopping the fighting everywhere-now".
"It is time to put armed conflict on lockdown and focus together on the true fight of our lives," he added.
Xinhua and agencies contributed to this story.