Bangladesh announces stimulus package to lessen COVID-19's economic impact on export-oriented industries
Xinhua | Updated: 2020-03-26 09:48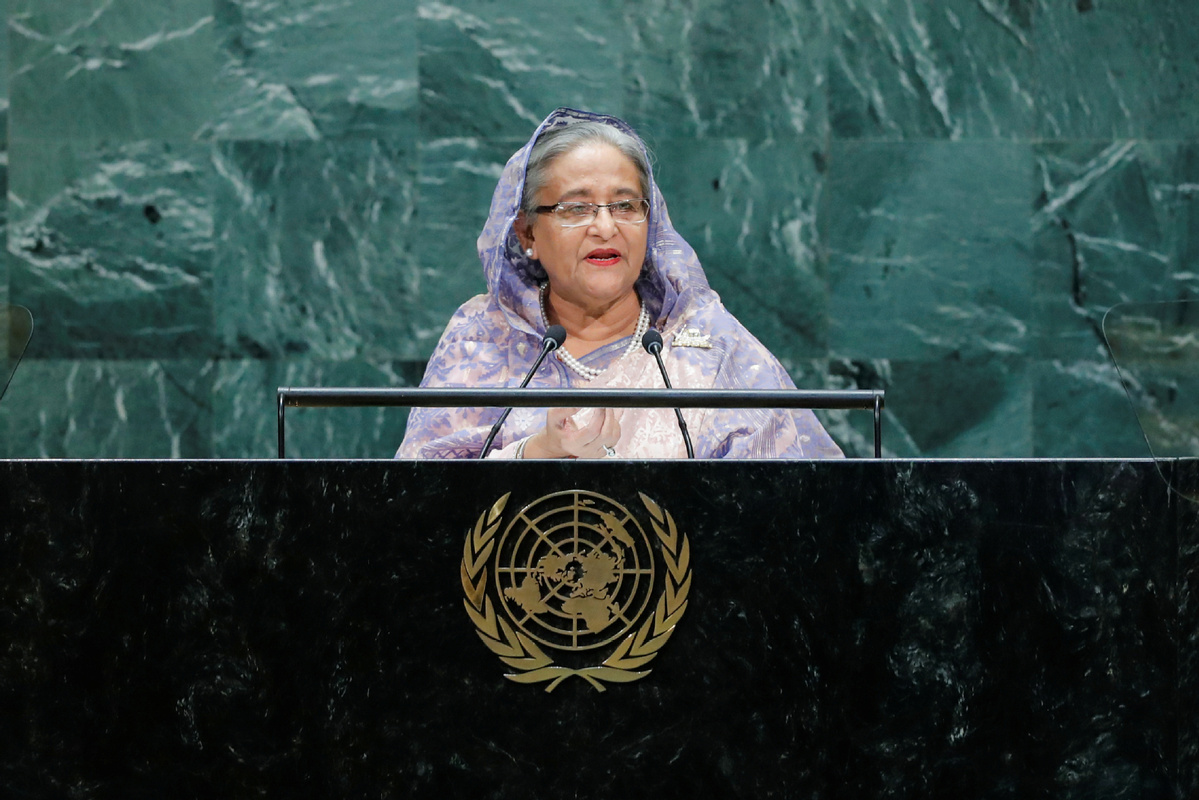 DHAKA - Bangladesh has announced a stimulus package of 50 billion taka to help export-oriented industries relieve economic impact of COVID-19 in home and abroad.
Prime Minister Sheikh Hasina made the announcement in a televised speech to the nation on Wednesday night on the eve of the country's Independence Day, programs to celebrate the day have already been cancelled.
She said this fund can be used for paying wages and allowances to the readymade garment workers and employees.
"Our exports can suffer a blow due to COVID-19 outbreak. So we've taken some emergency measures to support the export-oriented industries," said Hasina.
Apart from this, she said the central bank of Bangladesh would take business-friendly initiatives so that no one is considered a loan defaulter till June.
In her speech, Hasina also laid out several other measures to tackle the COVID-19's spread in the country.
Bangladesh on Wednesday announced the country's fifth death related to COVID-19.
The victim was one of the 39 cases reported in the county to date.