Medical experts: Stay at home
By BELINDA ROBINSON in New York | chinadaily.com.cn | Updated: 2020-03-26 13:10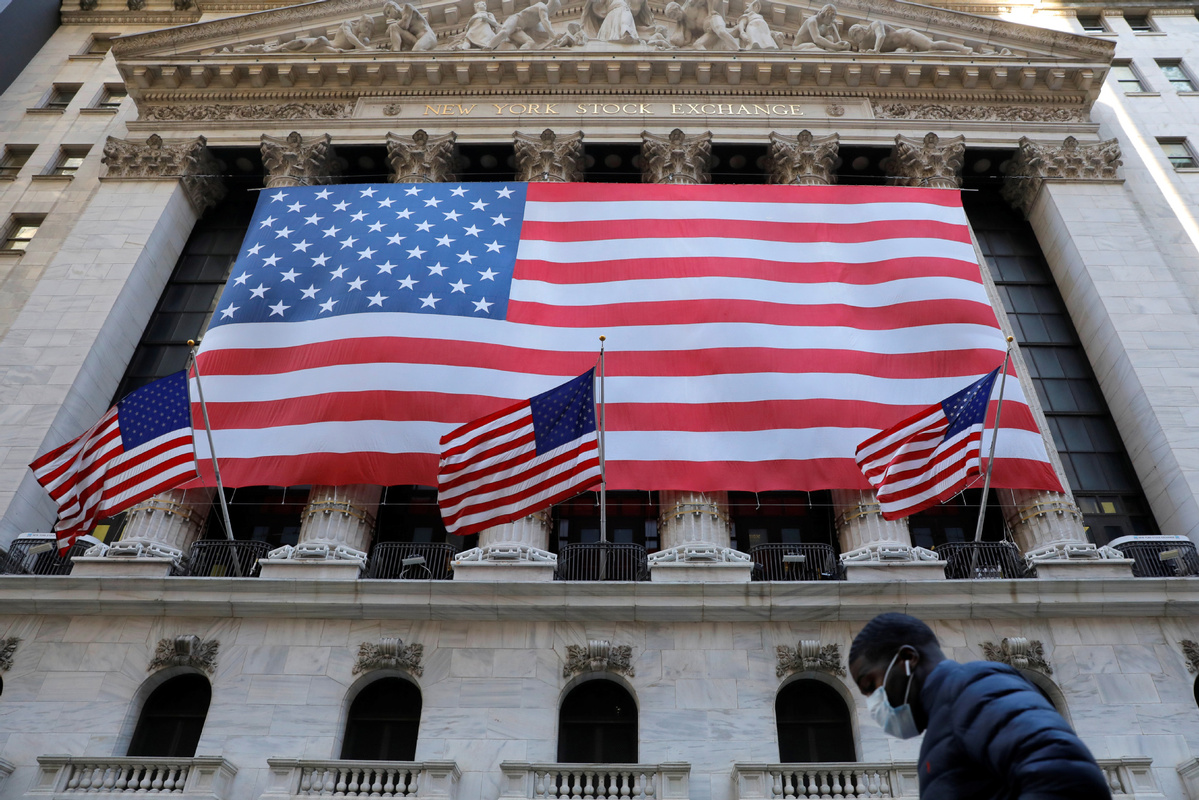 Scientists, epidemiologists and health experts are telling Americans to "stay at home" indefinitely amid the deadly coronavirus outbreak despite US President Donald Trump's assertion that people could be back to work by Easter (April 12).
As the number of confirmed cases of COVID-19 continued to increase across the United States, Trump said Tuesday that he wants the country to be "opened up and just raring to go by Easter".
In a Fox News interview, Trump expressed fears about the impact of stay-at-home orders on the faltering US economy.
"You can't just come in and say let's close up the United States of America," he said. "I give it two weeks … I guess by Monday or Tuesday, it's about two weeks. We will assess at that time and give it more time if we need a little more time. We have to open this country up," Trump told Fox News.
But epidemiologists and medical professionals point to what they say is overwhelming evidence from around the world, including China, that social distancing and closing businesses are effective and must continue longer than two weeks, when the virus is expected to peak, according to an adviser to the US Centers for Disease Control and Prevention (CDC).
"I think (social distancing and people staying home) is working," Dr William Schaffner, professor of preventive medicine and infectious diseases at Vanderbilt University Medical Center, told China Daily, adding that opening the country by Easter is "optimistic".
"The next two to three weeks will tell the tale because it will be during that period of time that the effects of social distancing will really be seen," he said. "The virus will tell us when we're ready to open. That said, we are a very large country, and quite diverse, so parts of the country may be ready to do that — other parts might not be ready."
World Health Organization Director-General Tedros Adhanom Ghebreyesus said Wednesday: "Asking people to stay at home and other physical distancing measures are an important way of slowing down the spread of the virus and buying time."
At least 17 states have ordered "nonessential" workers to stay at home, including California, Illinois, Louisiana, Ohio, Oregon, Michigan, New Mexico, New York, Washington state and Wisconsin. Some cities have instituted stay-at-home orders, including Atlanta, Georgia; Denver, Colorado; and San Antonio, Texas, as have some counties in Texas.
"To be a week into these restrictions and already be talking about abandoning them is irresponsible and dangerous," said Tom Inglesby, director of the Johns Hopkins Center for Health Security, to The Washington Post.
In an open letter to the American people, the American Hospital Association, American Medical Association and American Nursing Association also urged people to stay home.
"Physical distancing and staying at home are the key to slowing the spread of COVID-19 to give physicians, nurses and everyone on the front lines a fighting chance at having the equipment, time and resources necessary to take on this immense challenge," the letter said.
Dr Anthony Fauci, director of the National Institute of Allergy and Infectious Diseases and a member of Trump's White House coronavirus advisory group, struck a different tone on reopening the US.
"You can look at a date, but you have to be very flexible. You need to evaluate the feasibility of what you're trying to do … It's going to be looking at the data," he said.
Professor Lawrence Gostin, a health expert at Georgetown University Law Center, told The Hill earlier this week: "You can't have hospitals overrun, people dying and critical workers getting sick — and have an economy that is working."