Tongcheng-Elong predicts profitable Q1
By WANG ZHUOQIONG | chinadaily.com.cn | Updated: 2020-03-26 15:30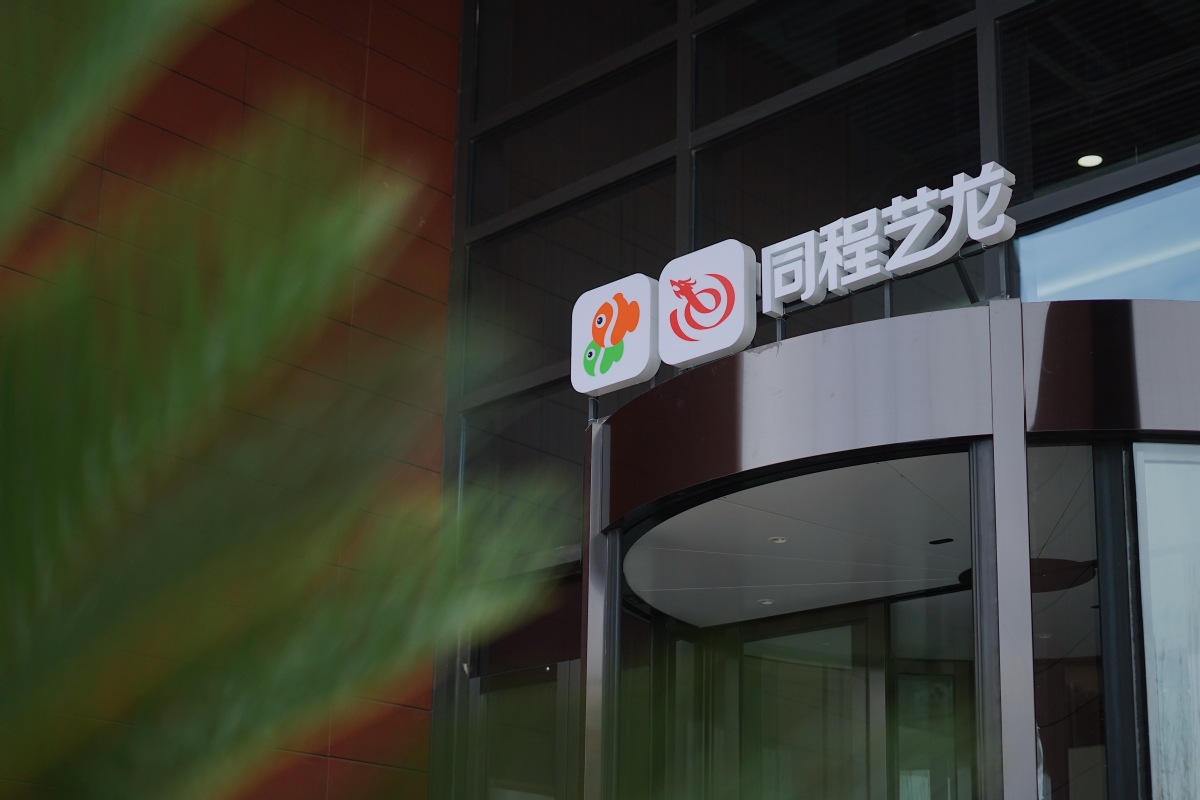 Tongcheng-Elong Holdings Limited has recorded growth in both revenue and net profits, driven by its rapid development in core businesses, including transportation, accommodation as well as by the rising number of paying members, forecasting a profitable first quarter performance due to its cost-saving responses to the COVID-19 outbreak.
According to the company's annual financial results ended December 31, 2019, Tongcheng-Elong saw revenue rise by 21.4 percent from 6.09 billion yuan ($85.7 million) in 2018 to 7.39 billion yuan in 2019.
Adjusted profit for the year increased by 35.4 percent from 1.14 billion yuan in 2018 to 1.54 billion in 2019.
A highlight of last year's performance was the company's noticeable increase in annual paying users, which reached a record high of 152.4 million, representing a rise of 35.1 percent from 112.8 million in 2018.
Benefiting from the diversified and effective traffic sources, including Weixin platform and Tongcheng-Elong's mobile applications, and its strategy to further penetrate into lower-tier cities, as well as the continuous improvement in products and services, the travel platform maintained strong growth in both active users and paying users, according to the company.
Paying user conversion rate has maintained steady growth, and the solid growth of the user base and user retention rate has brought the company continuous growth in business volume.
In 2019, the company further enhanced its cross-selling strategy, better diverted the high-frequency traffic of the transportation business to other businesses with higher margin like accommodation and advertisement, to improve its monetization rate, and encourage users of transportation products to experience other products, which is expected to generate greater user value.
Revenue from accommodation reservation services rose by 27.6 percent from 1.84 billion yuan million in 2018 to 2.3 billion yuan in 2019. The increase was mainly due to the increase in room nights.
Its average monthly active users (MAUs) increased by 17.1 percent year-to-year from 175.2 million in 2018 to 205.2 million in 2019, while its average MPUs rose by 34.5 percent year-to-year from 20.0 million in 2018 to 26.9 million in 2019. Its paying ratios also increased from 11.4 percent in 2018 to 13.1 percent in 2019.
Tongcheng-Elong's online platforms offered over 6,800 domestic routes and around 1.4 million international routes operated by more than 400 domestic and international airlines, over 2.0 million hotels selections and alternative accommodation options, about 346,000 bus routes, over 500 ferry routes and about 8,000 domestic tourist attractions ticketing services.
Last year, the company continued to lead the strategic transition from OTA to ITA. Tongcheng-Elong has implemented its intelligent Huixing system, which offers its users reliable and highly suitable travel solutions with product combo of railway, flight and bus, and helps users to arrive their destinations by enhancing availability, affordability and achievability.
Tongcheng-Elong said the COVID-19 outbreak at the end of January 2020 has greatly impacted the travel industry and other industries. As a major player in the travel industry, the company is inevitably affected as it presents short-term challenges to the development of its business.
However, for the first quarter of 2020, the company expects net revenue to decrease by about 42 percent to 47 percent year-over-year, and its adjusted net profit to be positive as a result of adoption of effective cost saving measures.
Ma Heping, CEO of Tongcheng-Elong, said the positive first quarter is a result of how they efficiently cut the advertising expenses and promotional projects to offset the decline of revenue in the same period of time.
The force of changes also offers the platform new business opportunities as Tongcheng-Elong has opened up a self-service online cancellation function to fast-track refund and changes, he said.
In the long run, the company believes that China' s travel market will continue to grow rapidly driven by rising disposable income, upgrade of consumption power and increasing urbanization.
Chinese consumers' demand for quality service and user experience has been increasing, and they will capitalize on the tremendous market potential, especially the business opportunities in lower-tier cities.