Flights halted as Russia acts to curb virus
By REN QI in Moscow | CHINA DAILY | Updated: 2020-03-27 09:43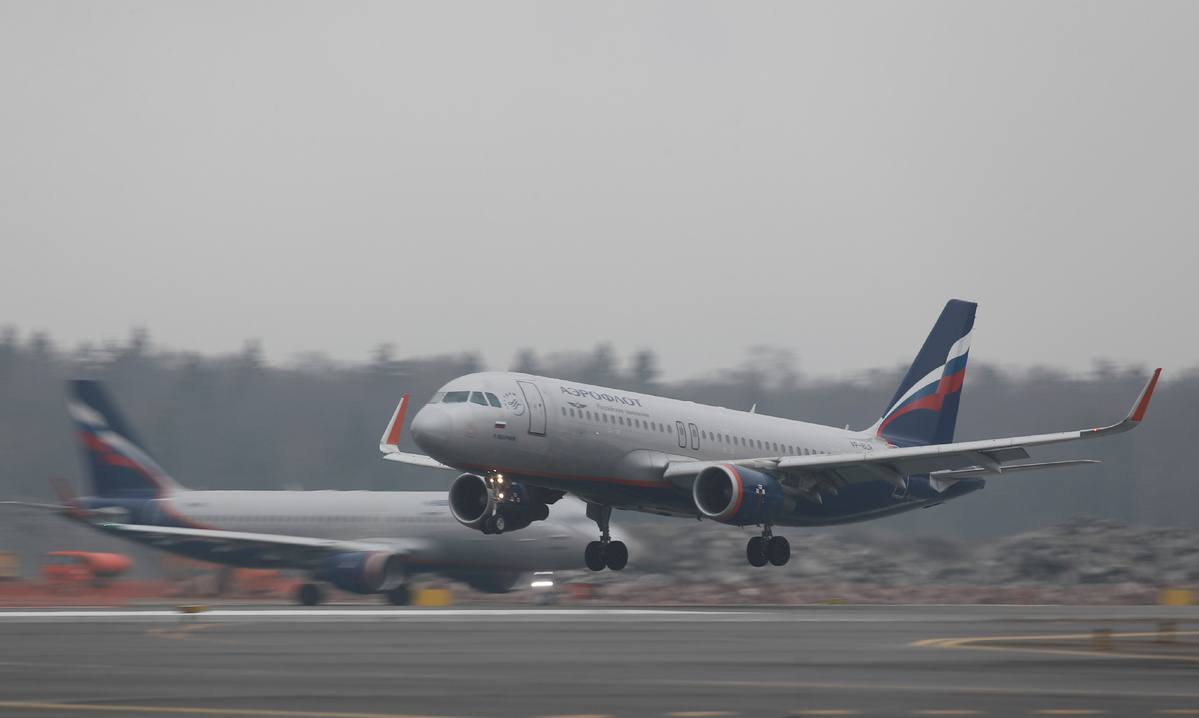 Grounding of international services comes a day after Putin delays constitutional vote
Russia is suspending all but emergency flights in and out of the country from Friday after reporting its biggest one-day rise in the number of coronavirus cases on Thursday.
The government's announcement came a day after President Vladimir Putin decided to postpone a public vote on constitutional amendments under a decree listing new measures against the outbreak.
On the air travel restrictions, the only exception will be flights "aimed at bringing Russian nationals back from overseas and flights carried out in accordance with the government's decisions", according to a government order to the Russian Federal Air Transport Agency.
The state-owned Tass News Agency reported that the Foreign Ministry will provide a list of Russians seeking to return home to the health and interior ministries, as well as to Russian airline Aeroflot.
On Thursday, the jump in reported coronavirus cases brought the official tally to 840, with 182 new cases registered since the day before. Russia has, so far, reported that three people with the virus have died.
The figures remain much lower than in many European countries, but Moscow Mayor Sergei Sobyanin said on Tuesday that the real scale of the problem in the city far exceeded the official count, Reuters reported.
The national vote on the constitutional amendments had been scheduled for April 22.
"We see how severely the coronavirus epidemic is developing in the world," Putin said in an unscheduled televised address to the nation on Wednesday. "In many countries the number of cases is continuing to grow. The whole world economy is under threat."
Putin said the constitutional vote should be delayed because "the absolute priority for us is the health, lives and safety of the people".
Global attention
The proposed vote has drawn worldwide attention because the constitutional amendments will reset the count on the number of terms Putin has served as president. If passed, the move would enable him to stand in the next presidential election, in 2024.
But Putin did not propose a new date for the ballot, saying only that he and others would listen to the advice from medical experts and evaluate the situation before deciding on an alternative date.
Also thrown into doubt is the Victory Day military parade on May 9, one of the biggest events for Russia this year. It may canceled, depending on how the country's efforts against the virus are faring, the Kremlin said.
Kremlin spokesman Dmitry Petrov said on Wednesday the issue of whether to cancel the parade is "undoubtedly" being discussed.
"But no decisions have been made yet and the preparations are continuing," Peskov added.