Discounts may lure moviegoers back to cinemas
By He Wei | China Daily | Updated: 2020-03-28 08:25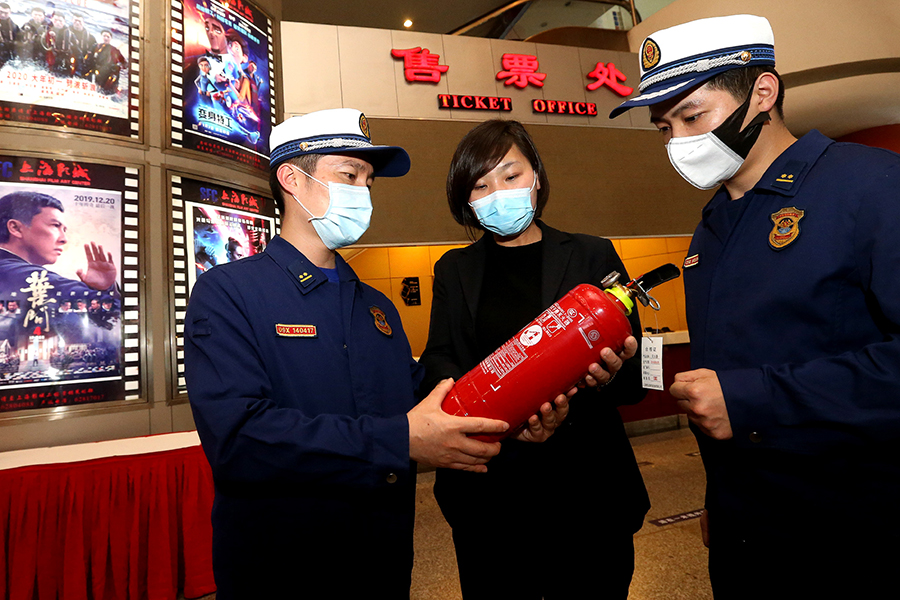 Preferential film coupons are being snapped up online by avid moviegoers who miss going to the cinemas at a time when exhibitors are in dire need of a reboot following novel coronavirus-related closures nationwide.
A total of 10 cinema chains, including Perfect World Pictures, Jinyi Cinemas and Bona Film Group, unveiled special offers on mobile wallet Alipay on Wednesday, striving to attract viewers with discount movie passes, vouchers and promotional cards.
Alipay said ticket pre-sales have seen a brisk 20-times jump compared to the recent box office take of just 80,000 yuan ($1,128) following the reopening of cinema houses in China.
These early-bird offers, some of which provide discounts of 70 percent off the original price, are up for grabs for residents in 12 cities, including Beijing and Shanghai. They cover nearly 400 films. Viewers in Hangzhou have been the most enthusiastic in returning to the movie theaters, Alipay said.
"Movie tickets have long been sought-after items on the Alipay platform," said Zhang Jing, who is responsible for Alipay's operations. "We've even launched a special module called 'Cheers for Chinese Movies' to give the industry a leg-up in the resumption of business."
The epidemic dealt a heavy blow to China's booming movie business because of massive shutdowns of cinema houses to stop the spread of COVID-19.
The nation's box office for January and February-a traditionally lucrative period thanks to the annual Spring Festival holiday-reached just 2.2 billion yuan, down sharply from the roughly 12 billion yuan posted during the same period last year, said global consultancy Roland Berger.
Now that the contagion is coming under better control in China, a handful of cinemas have reopened over the past weekend, a sign that more will follow suit.
The silver lining for the industry is strong consumer interest, an indication of the sector's rapid rebound as businesses return to normalcy since the epidemic.
Cinemas in China were among the most badly-missed establishments by over three quarters of respondents surveyed by consultancy Kantar.
The basis of industry optimism is also based on history. Cinema houses in China rebounded strongly from the SARS virus which also put a temporary dent on earnings of the sector some 17 years ago.
Some industry officials though said the road to recovery could be bumpier this time.
"The severity of SARS was realized from March of that year. It avoided hitting the golden period of the Spring Festival then," said Han Bing, chief researcher on the culture and entertainment sector at Roland Berger.
"Also, policy incentives introduced back in 2003, such as green lighting foreign capital in the production and distribution of Chinese films, are pretty much in place now, thus leaving not much fuel in the stimulus tank," she said.
The epidemic has also inspired some innovative moves as well.
The Chinese comedy Lost in Russia was switched to an unprecedented online premier when it forged a deal with Chinese internet media company Bytedance. Han believes this will have a more far-reaching impact on the traditional way movies are distributed.
It seems inevitable that all entertainment offerings are going to their business. Tmall Genie, the artificial intelligence-backed smart speaker subsidiary of Alibaba Group, has recently teamed up with a consortium of music service providers from Taihe Music to Rock Records to explore "new scenarios of a smart home."
A live online concert was held on Friday to commemorate the tie-up, according to Alibaba. The announcement followed a previous agreement between the company and Taihe Music to cooperate in the fields of music copyright, the internet of things smart devices, and online karaoke.