Volvo Cars thriving after 10 years of Geely ownership
By Li Fusheng | China Daily | Updated: 2020-03-30 07:53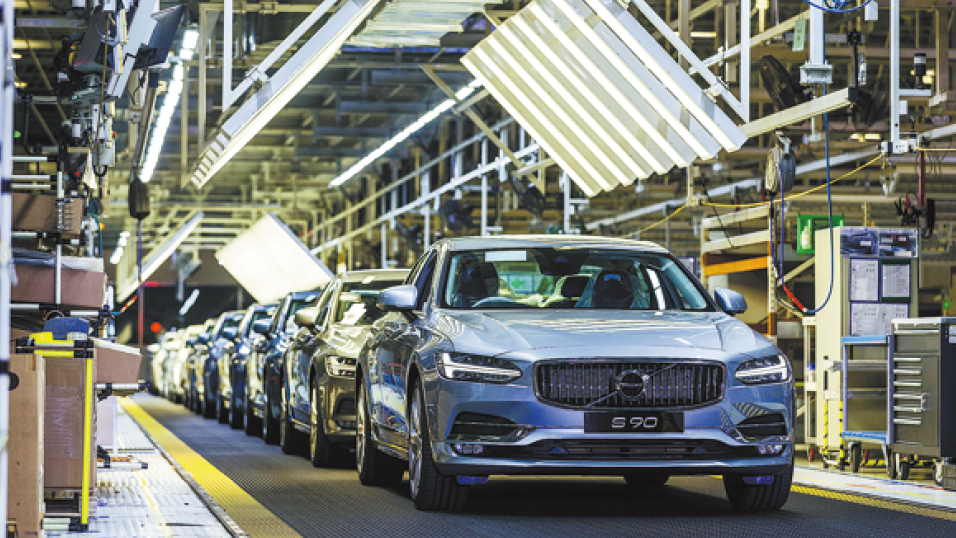 Ten years ago this past Saturday, Ford Motor Co inked a deal to sell its Volvo unit to Geely Holding Group for $1.8 billion, as the American automaker was reeling from the financial crisis.
Many were pessimistic about the Swedish brand's prospects with the then little-known private Chinese carmaker. Some analysts estimated the moment the deal was done would be the start of the real challenge for Geely and Volvo.
The worries were understandable. Established in 1927, Volvo posted revenue of $12.4 billion in 2009 by selling 334,000 cars, and it recorded a pretax loss of $653 million.
Ten years later, in 2019, the company delivered over 700,000 vehicles around the globe. Sales revenue soared to 274.1 billion kronor ($27.45 billion) and operating profit, $1.43 billion.
"In 10 years, Volvo Cars has grown from a niche Swedish marque into a global premium carmaker," said Yuan Xiaolin, president and CEO of Volvo Car Asia Pacific, last week.
Yuan, who oversaw the purchase of Volvo in 2010, said the company has since launched new models, built manufacturing facilities and developed sales networks across the world.
In 2014, the carmaker unveiled the all-new XC90 SUV based on its latest Scalable Product Architecture, and other new models soon followed. It has now developed a complete lineup of SUVs, estate cars, and sedans.
Volvo's plant in South Carolina, the United States, opened in 2018 and now produces the all-new S60 sedans. China has become the company's largest market, with over 160,000 vehicles sold last year, and a core driving force of the brand's global development.
China is now home to three Volvo car plants, one engine factory, one design center and one research and development facility, hiring over 8,000 employees.
The Daqing plant in Heilongjiang province is the first of Volvo's production facilities in China to adopt its state-of-the-art Scalable Product Architecture.
In terms of research and development, Volvo's facilities in Europe, America and Asia Pacific are well-coordinated to leverage the synergy of its global network.
Volvo said its research and development staff in China are producing sedans for the global market while playing a pioneering role in connectivity and smart vehicles.
It has also become the only premium carmaker that exports China-made vehicles to Europe and the US. Statistics show that cars made in its Chinese plants are sold in over 80 countries and regions.
"We are moving from global revitalization up to the new goal of global development," Yuan said.
He expects Volvo to lead in the new round of automotive evolution towards electrification and mobility service.
Volvo is one of the first traditional carmakers to embrace clean energy by moving towards electrification. Yuan said by 2025, about half of its sales will be electric cars.
The automaker is also stepping up its autonomous driving efforts and aims to become a leading mobility service provider by the middle of the new decade.
Despite fast and dramatic changes in the industry, Yuan said there are things that have remained and will remain the same at Volvo. "Our focus is on people," Yuan said. "No matter how Volvo changes and how big we get, the focus on people is the very core of our business, which is also a starting point of sustainable development."