Local governments step up with incentives to spur sales
By Li Fusheng | China Daily | Updated: 2020-03-30 11:12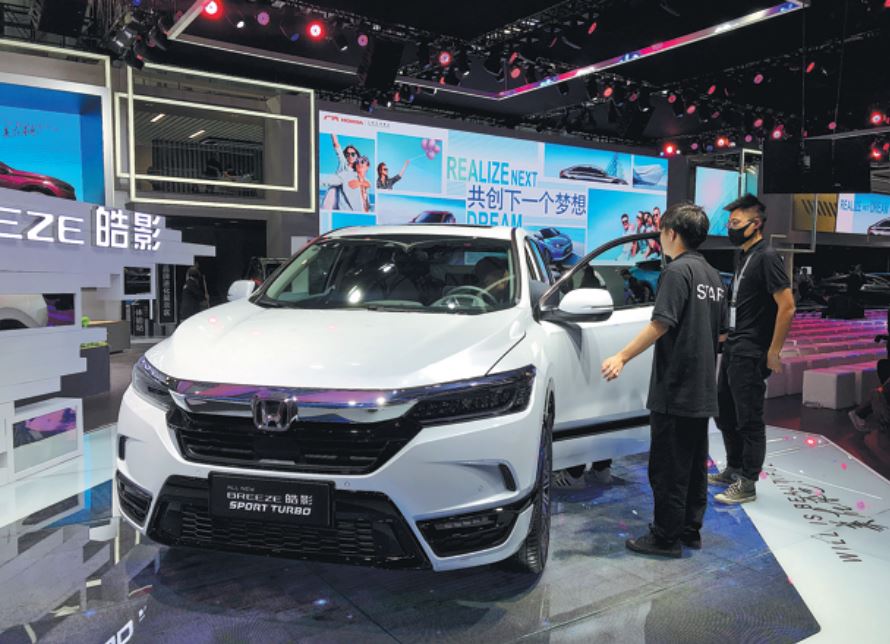 Statistics from the China Passenger Car Association show that on an average of 16,666 passenger cars were sold daily in the first week of March, and the figure rose to 21,696 in the second week.
That was lower than in the same period in 2019, but much better than in February's daily average of 7,099, when the epidemic was in full swing.
Carmakers do not expect sales to return to the same level anytime soon. Volkswagen Group China CEO Stephan Wollenstein expects the epidemic's fallout to continue through the spring.
Analysts say the authorities need to give a helping hand to spur vehicle sales.
Thomas Fang, a partner of consulting firm Roland Berger's China office, estimated that sales of passenger car brands in the country could fall to 5 percent to 8 percent this year.
"It could be even worse if the government does not come up with appropriate measures," Fang said.
Shanghai-based consulting firm Automotive Foresight expected the market to fall by at least 15 percent from last year.
Fang said favorable policies will help the market, but added that local authorities need to weigh different things in formulating incentives.
For instance, residents in larger cities are more likely to have higher disposable income than people in smaller cities, but officials also should realize that the measures will aggravate traffic jams, Fang said.
Cui Dongshu, secretary-general of the China Passenger Car Association, warns that local governments should heed to prevent the trend of protectionism.
Cities including Ningbo in Zhejiang province and Foshan in Guangdong province are offering subsidies that valid only for buying vehicles made there.
Some analysts say that increasing license plate quotas as well as measures to facilitate car use may have a better result than subsidies that account for a 3 or 5 percent discount of a Ford Focus or a Volkswagen Golf's sticker price.
After all, those who live in tier-one or two cities are more concerned about if they are allowed to buy a car and whether they can drive it every day, they said.