Ericsson looks to ride 5G wave in China
By Ma Si | China Daily | Updated: 2020-03-31 07:27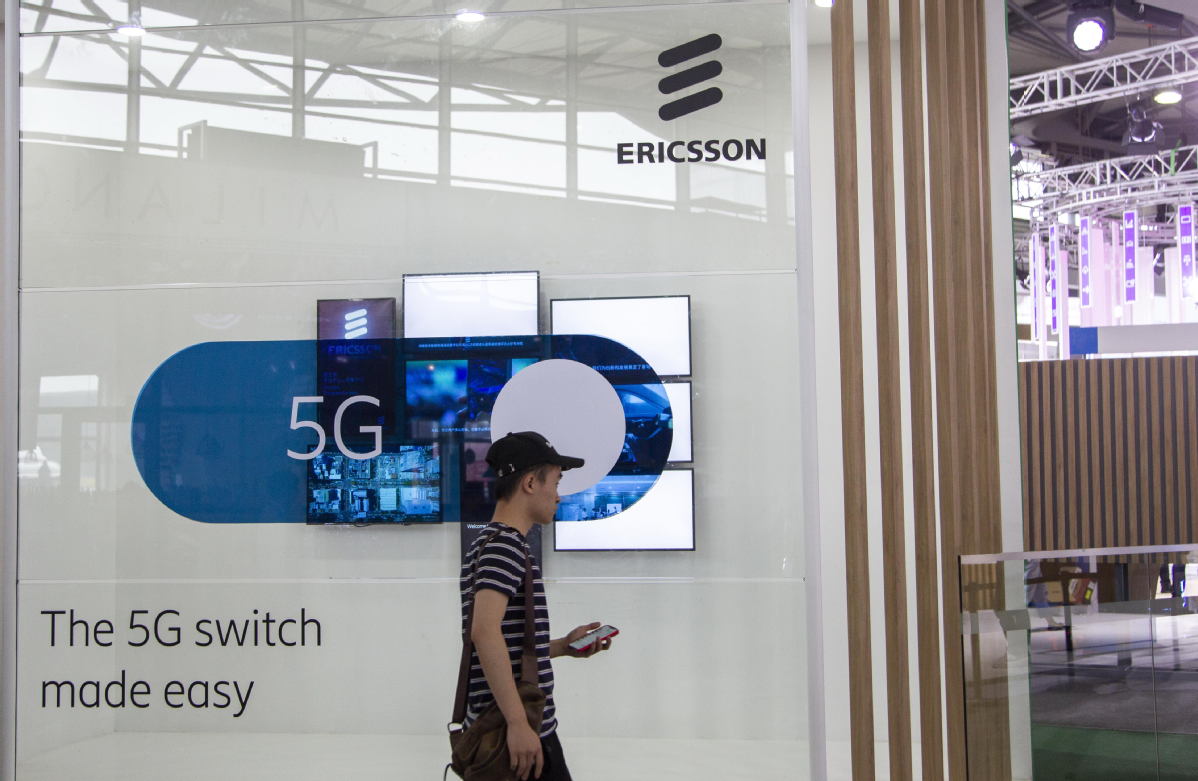 Swedish telecom equipment giant Ericsson aims to play an active part in helping China accelerate the roll out of 5G networks, as the new infrastructure is of great importance to economic and societal development in the country, a senior executive said.
Ericsson China president Zhao Juntao said China has long been the second largest single market for the company and Ericsson has a huge presence in the country, including a 5 billion yuan ($703 million) investment into the local research and development team every year.
"Ericsson has participated in China's construction of 1G all the way to 4G networks. We aim to be an important part of the nation's 5G innovation system. We are willing to bring our global deployment experience and know-how in cooperating with vertical industries in the market," Zhao said.
China will start building large scale standalone 5G networks this year. This can help the nation cement its position as a global leader in the new technology.
"If you want to know how important the China market is, just see the numbers. China already accounts for half of the global 4G wireless stations," Zhao said.
The global 5G market is progressing rapidly, he added. By the end of February, about 359 telecom operators in the world have invested into 5G, data from the Global mobile Suppliers Association (GSA) showed.
Ericsson said it has so far helped global telecom carriers launch 27 commercial 5G networks and secured 86 commercial 5G contracts.
China Mobile, China Unicom and China Telecom disclosed earlier in March they would invest about 180 billion yuan in total into 5G this year. They will build about 550,000 units of 5G base stations this year.
Si Han, China head of global telecom industry association GSMA, said China "is leading early adoption in 5G and has already built more than 160,000 5G base stations covering more than 50 cities."
The Ministry of Industry and Information Technology, China's top industry regulator, published a notice last Tuesday to expedite the roll out of 5G and encourage consumers to upgrade their smartphones into 5G-enabled devices. The notice is also motivating companies to create more high-quality 5G content.
"The notice can serve as a guideline for the construction of digital infrastructure, and points to the clear directions for the information and communication industry," Zhao said.
The COVID-19 outbreak makes it clear that "new infrastructure has never been so important than today's era," he explained.
The epidemic forced many people to stay at home for work and study. Only countries with better digital infrastructure can support such a large network demand.
The senior executive also highlighted that the contagion is now under better control in China and will not change the country's position as an important part of the global supply chain.
Last Thursday, Ericsson held a news conference to introduce how to better leverage artificial intelligence into the design and construction of 5G networks.