EU ensures borders don't thwart efforts
By Chen Weihua in Brussels and Ren Qi in Moscow | China Daily | Updated: 2020-04-01 09:57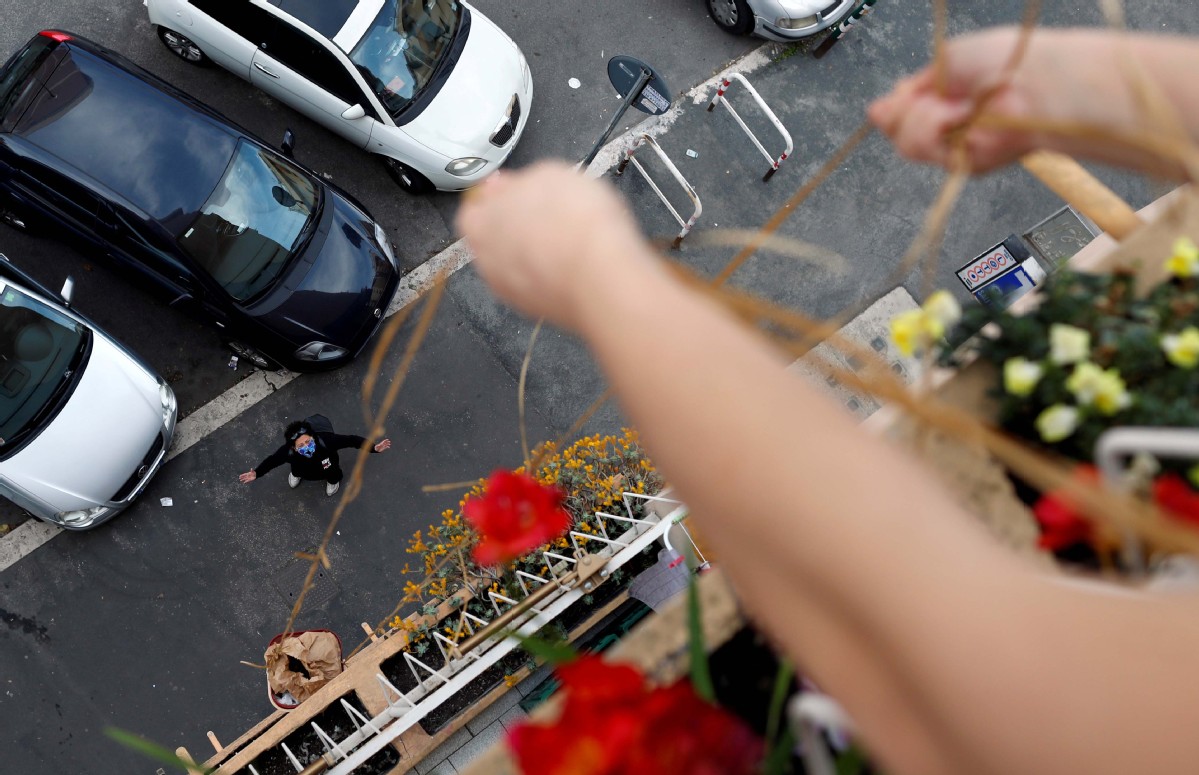 Guidelines list key jobs in move to clear barriers for country-hopping workers
The European Union is acting to ensure that essential workers, especially those in occupations critical to the fight against the novel coronavirus pandemic, can cross national borders freely if they commute to another country.
Guidelines released on Monday identify a range of workers engaged in critical occupations, including those working in the health care and food sectors as well as those caring for the aged and children, in addition to technical staff at utilities.
"While it is understandable that member states have introduced internal border controls to limit the spread of the coronavirus, it is imperative that critical workers are able to reach their destination without delay," according to a statement released by the European Commission.
The number of confirmed COVID-19 cases in Europe has kept swelling. According to the World Health Organization, 393,285 infections and 23,966 deaths had been reported by Monday.
Italian Minister of Health Roberto Speranza said on Monday the nationwide lockdown in place since March 10 would be extended until at least April 12, nine days beyond its original deadline.
A day earlier, Prime Minister Giuseppe Conte told Italians to prepare themselves for a "very long lockdown" that would be lifted gradually as the intensity of the outbreak in Italy weakens.
On Monday, Italian health officials announced that the total number of infections in the country had topped 100,000. More than 11,500 people have died of the disease.
Spain's Health Minister Salvador Illa said in a televised news conference on Monday that the spread of the virus is slowing down and that March 25 saw the start of a trend for declines in new infections.
There were 94,417 confirmed cases in Spain, with 8,189 deaths, as of Tuesday, according to the health ministry.
The minister also said that the government had delivered 10 million face masks to health workers along with "a significant quantity" of other materials.
A senior official at the WHO said on Monday that the organization does not recommend the mass use of face masks after Austria announced it would require shoppers to wear them in stores.
"As of the moment these masks are handed out in front of supermarkets, it will be compulsory to wear them in supermarkets," Austrian Chancellor Sebastian Kurz said on Monday. The country had reported 108 deaths and more than 9,000 cases by Monday.
Michael Ryan, executive director of WHO's Health Emergencies Programme, told a news conference on Monday that the WHO in general only recommends masks for those who are sick.
He said there is no specific evidence to suggest that wearing masks has any particular benefit. "It does benefit psychologically, socially," he said.
Russian state news agency Tass reported on Tuesday that Russia's second-largest city St. Petersburg declared that total self-isolation has come into force.
Residents have been told to "stay at their places of residence, except for those seeking emergency medical assistance and in other cases of a direct threat to life and health". As of Monday, 1,836 cases had been confirmed in Russia and 9 people had died.
Amid the outbreak's spread in Russia, the government has approved a legislative amendment that provides for large fines for those found spreading fake news about the coronavirus. According to the legislation, those who violate the epidemiological law will face a fine up to 700,000 rubles ($8,800) and jail of up to seven years.
Xinhua and agencies contributed to this story.