More than 200,000 in US have coronavirus
By AI HEPING in New York | chinadaily.com.cn | Updated: 2020-04-02 07:15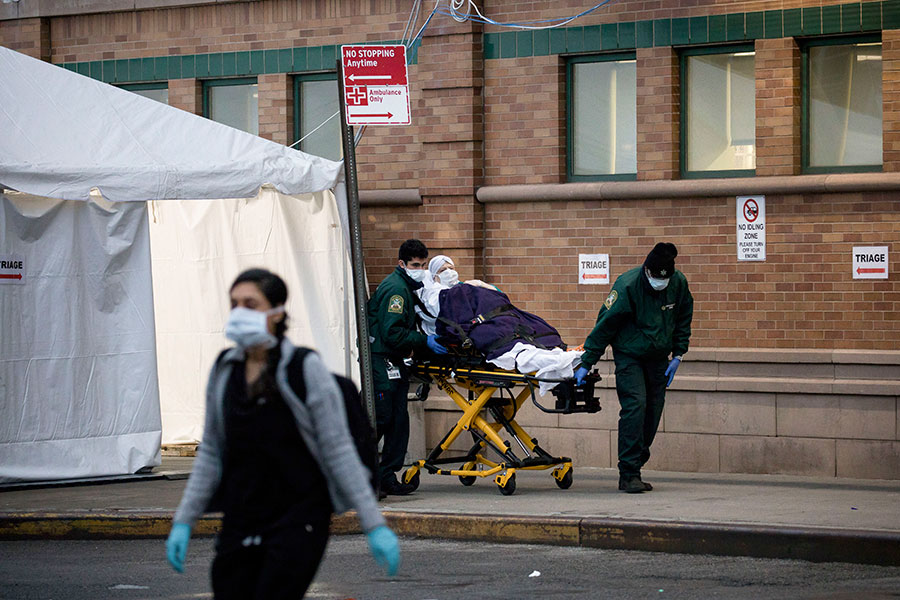 More than 200,000 people in the United States have tested positive for the coronavirus as of Wednesday, doubling the number of cases from just five days ago, according to health officials.
Most of the cases are in New York, where more than 83,000 people have tested positive, including more than 47,000 in New York City, according to the state health department.
The New York Times reported on Wednesday that a senior Trump administration official said the federal government has nearly emptied its emergency stockpile of protective medical supplies like masks, gowns and gloves, as state governors continue to plea for protective gear for desperate hospital workers.
The senior official – who was not identified by name — said the administration still has more than 9,400 ventilators ready to be deployed.
The official said the Federal Emergency Management Agency has delivered more than 11.6 million N95 masks, 5.2 million face shields, 22 million gloves and 7,140 ventilators, exhausting the emergency stockpile.
New York state's death toll from the coronavirus continued to increase, with 391 people dying in the latest 24-hour period, Governor Andrew Cuomo said. The virus has killed nearly 2,000 people in the state, almost half the US total.
"That number will continue to go up," Cuomo said at his daily news conference on Wednesday.
Cuomo also said that there were 83,712 confirmed cases as of Wednesday afternoon, an increase of 7,917.
Models indicate the apex of the coronavirus outbreak in the state will hit "roughly at the end of April, which means another month of this," Cuomo said. He said that the model could change over time.
Cuomo said projection from the Gates Foundation estimated 93,000 US deaths, including 16,000 in New York state. "What that does say to the rest of the nation is that this is not just New York," Cuomo said.
On Wall Street, stocks opened the second quarter of 2020 with a selloff on Wednesday, with investors fearing the impact of the coronavirus on the US economy.
The Dow Jones Industrial Average dropped 973.65 points, or 4.4 percent, to 20943.51, marking its worst first day of a quarter.
The S&P 500 fell 114.09, or 4.4 percent, to close at 2470.50. The Nasdaq Composite slid 339.52, or 4.4 percent, to close at 7360.58.
All three indexes have lost at least one-quarter of their value since closing at record highs in February.