Ex-BT chief joins Huawei UK board
By ANGUS McNEICE | China Daily Global | Updated: 2020-04-15 09:30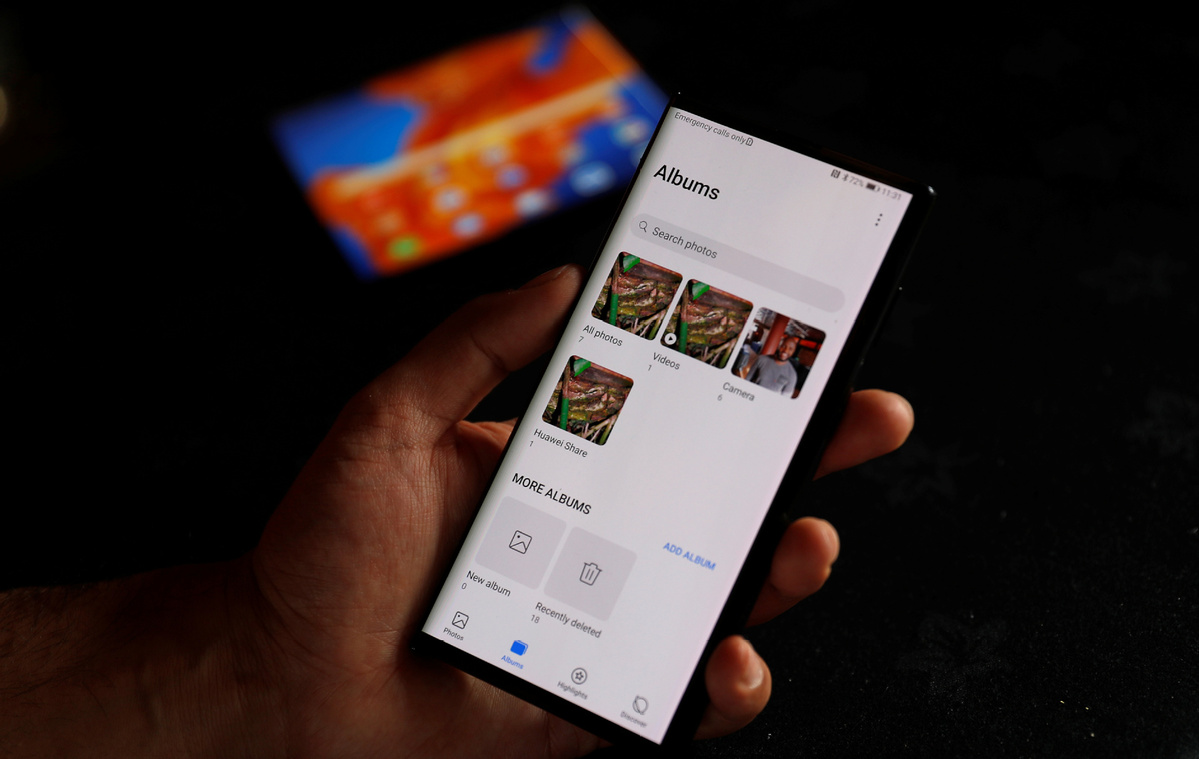 Huawei has appointed former BT chairman Michael Rake to its United Kingdom board, the Chinese telecommunications company confirmed on Tuesday.
Rake led major British network operator BT for a decade to 2017 and has acted as advisor to Huawei in the UK since January 2019. He has been a vocal advocate of Huawei during the British government's deliberations over restrictions on foreign vendors in 5G infrastructure.
"Sir Michael brings a wealth of relevant experience to our boardroom and I look forward to working with him as we enter the next phase of our partnership with Britain," said Huawei Vice-President Zhang Jiangang. "We're working round the clock to keep the UK connected through the current crisis and bring affordable, reliable 5G to every corner of the country-so millions more can benefit from fast digital connections. I am delighted Sir Michael has agreed to join the board and help us continue this important journey."
Huawei's involvement in 5G rollout has been a contentious issue in the UK, following sustained pressure from the United States to boycott the Chinese company. In January, UK Prime Minister Boris Johnson defied Washington by allowing Huawei to continue operations in Britain in a limited capacity.
This sparked an ultimately unsuccessful rebellion from within Johnson's Conservative Party in March, when a group of senior Tories tabled an amendment that would ban Huawei from the nation's 5G networks. The legislation failed to progress following a vote in the House of Commons.
Rake, who served as a business advisor to former prime minister David Cameron, emerged as a high-profile supporter of Huawei during this time. In an open letter published in March, Rake said that further restrictions on Huawei would significantly hinder Britain's 5G ambitions at a great cost to the economy, and that accusations of digital espionage levelled against the Chinese company were "ill-informed assertions which are not supported by the facts and the experts".
On Tuesday, Rake highlighted the long-standing relationships Huawei has had with mobile operators in Britain, where the company has assisted in the roll-out of previous generations of network technology.
"The importance of good communication infrastructure has never been more vital, as the COVID-19 crisis emphasizes every day," said Rake. "We are all getting used to working and communicating in different ways in these difficult times and I am passionate about making sure everyone can get affordable, reliable and quick connections at home and at work. Huawei and its world leading technology is vital to that. At BT, I saw first-hand how Huawei worked with Britain's leading operators to roll out broadband, 3G and 4G. I look forward to working with them again on the next generation of technology as the company extends its 20 year track record in the UK."
On the Huawei UK board, Rake will serve alongside fellow nonexecutive directors John Browne, who is a member of the House of Lords, British venture capitalist Kenneth Olisa and former chief executive of UK Trade and Investment, Andrew Cahn.
The non-executive directors are responsible for reviewing the performance of Huawei in the UK, providing counsel to the Huawei management team regarding the company's operations in the UK, and carrying out the statutory obligations of directors of a UK limited liability company.
"The current global crisis has demonstrated the importance of world-leading connectivity," said Browne. "Technology and innovation are critical to economic development, and I look forward to working with Sir Michael to support Huawei's contribution to the UK."