Global education sector urged to face pandemic challenges together
By ALEXIS HOOI | China Daily Global | Updated: 2020-04-20 08:57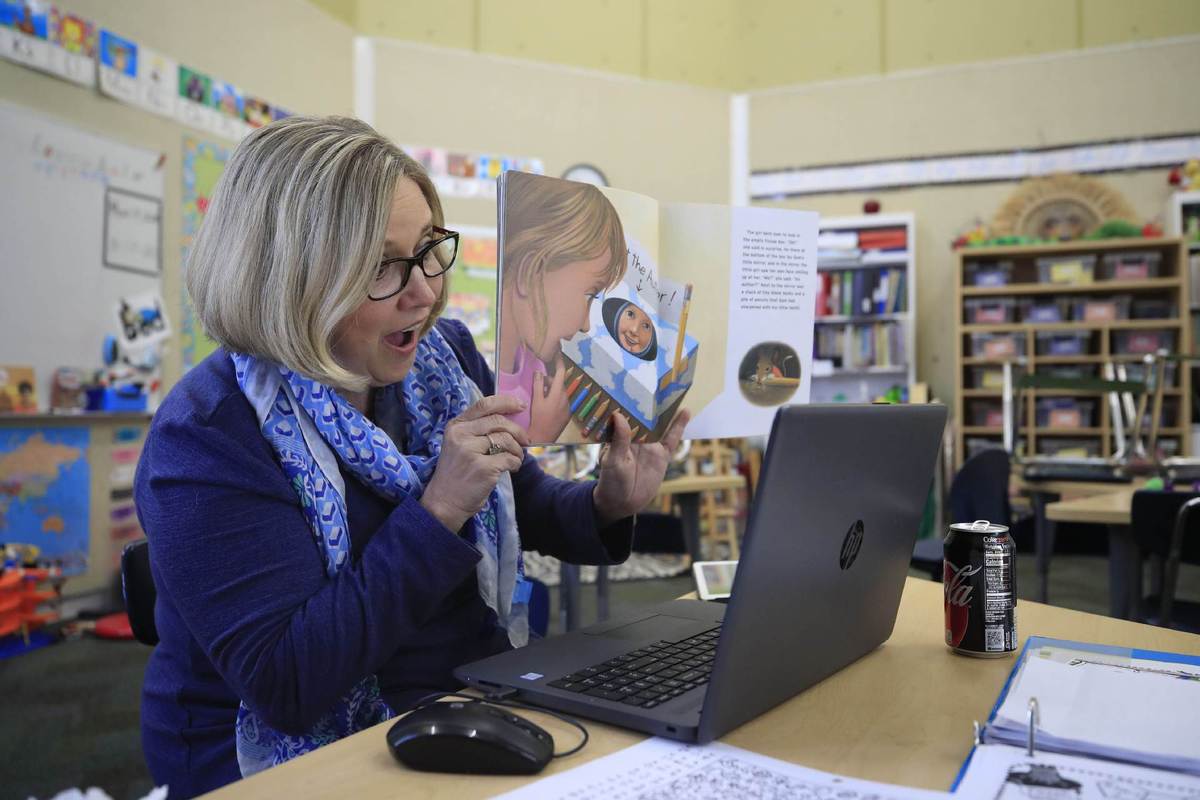 The coronavirus pandemic is having an unprecedented impact on international education, with students, educators and parents at home and abroad facing not just tremendous levels of pressure but also opportunities to overcome the challenges together, according to analysts.
From technological advances powering pedagogical innovation to urgent calls for greater research collaborations and partnerships, COVID-19 is causing paradigmatic shifts among universities worldwide that depend significantly on overseas Chinese students, leading analysts and educators heard during an international online forum organized by the Beijing-based think tank Center for China and Globalization on Friday.
The think tank's president, Wang Huiyao, who moderated the forum, said that international education builds important bridges of understanding. Although the sector currently faces many challenges, the global community must increase exchanges and cooperation to cope with them.
China sends the highest number of international students worldwide and while some have returned amid the epidemic many of them are still overseas, Wang said. How COVID-19 affects these students, universities, teaching modes, international exchanges and other major issues needs to be urgently addressed, he said.
Peggy Blumenthal, senior counselor to the president at the Institute of International Education nonprofit educational group, said that US higher education values Chinese students for their contributions and international perspectives.
Schools in the United States have been ramping up their online offerings amid COVID-19 but many in the sector also know that students still want the personal experience of learning on campus.
Mark Wrighton, chancellor emeritus, Washington University in St. Louis, said that there have been important developments in online learning to cope with the pandemic, with colleges considering online programs for the rest of the year, but the coronavirus has also stressed the importance of building and maintaining ties.
"We need to come together today, as a global community, to focus on international collaboration in terms of approaches to reducing the adverse impact from the pandemic. Washington University and many other institutions have very strong programs, especially in public health and in medicine. By working together, I believe that we can formulate good policies to benefit people around the world."
Xue Lan, dean of Schwarzman College at Tsinghua University, said that beyond the negative effects of the public health crisis, many new windows and elements in the education sector have been opened and explored, with opportunities for international learning and innovations being made.
Refining traditional model
"We can actually learn a lot of new things from the epidemic to enrich the traditional model of education; that is, by studying these new developments, we can think about how to fully use them to enhance and improve the education and learning experience," Xue said.
Educators themselves have had to move very quickly to adapt to the new learning environment under COVID-19, with technology opening up many new areas of learning and collaboration, said Denis Simon, executive vice-chancellor of Duke Kunshan University. Still, he reiterated that the value and utility of face-to-face, cross-cultural education and exchange cannot be replaced.
"The stakeholders in this entire proposition are also not just the students or the faculty but the parents and the communities from which they are from. We've had to make sure we expanded our communication and our contact with people to keep them informed of what was going on at DKU and how DKU was going to continue to service the students that they had entrusted to us," he said.
Jeffrey Lehman, vice-chancellor, NYU Shanghai, said the challenges posed by the pandemic have fueled flexibility and adaptability in the education sector, stimulating asynchronous and synchronous use of technology in classrooms ranging from mathematics to music.
Contrary to concerns that the pandemic will see isolationist views within countries where people will retreat into their own communities, the latest developments can in fact spur members of the younger generation to continuously adapt and tap skills necessary to be global citizens, he said.
There may still need to be major changes in the sector to deal with how international students view education abroad, amid economic and financial challenges generated by the pandemic, said David Fleshler, vice-provost for international affairs at Case Western Reserve University.
"Social distancing, when the students get back on campus and remote learning. The broader implications of that are not only pedagogical but also financial," he said.
"There's the whole question, in the short term, of whether international students will be able to come, what their experience will be and whether they will want to come. In the longer term, will there be a fundamental reexamination of higher education?"
"The residential campus will certainly continue, but because of what we are seeing through this COVID-19 process … the way that universities operate may be quite different in the classroom," Fleshler said.
Only a supplement
John Zhang, director, Penn-Wharton China Center, said online learning can only be a supplement to in-person interaction and universities will continue to possess the motivation to receive and host international students.
The challenge then is for the authorities to adequately manage any restrictions on student entry and movement, he said.
Stuart Perrin, associate principal of the entrepreneur college at Xi'an Jiaotong-Liverpool University, said that the global community must not let the pandemic hold back international education.
Universities must continue to cover and support effective partnerships and programs, lifelong learning, global mindsets and relevant degrees, he said.