Insurers jump on high-tech bandwagon
By HE WEI in Shanghai | China Daily | Updated: 2020-05-01 08:19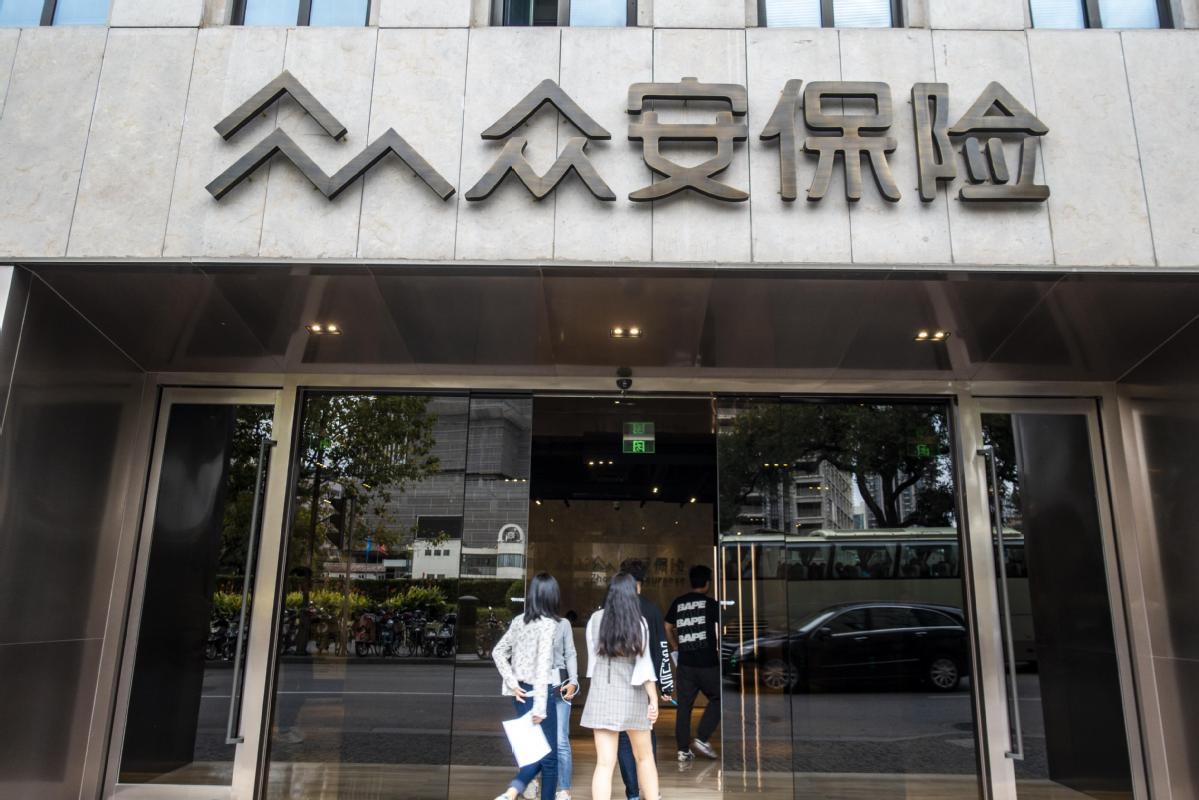 Firms using real-time, personalized online solutions powered by big data
The COVID-19 epidemic has kept Alan Lau, CEO of WeSure, humming for months.
When China was experiencing the peak of the virus three months ago, WeSure, the online insurance arm of Tencent Holdings Ltd, unveiled a string of dedicated insurance products in a span of a few days and helped tens of thousands of Chinese weather the potential storm.
Data show that WeSure's premium income quadrupled last year from the previous year, while in January this year, the same saw double digit growth on a monthly basis.
"People just need to open their WeChat, which is ubiquitous in China, and access the insurance products at their fingertips," said Lau. "China really has a head start in this."
WeSure currently has over 100 million running insurance policies for over 33 million users.
Insurance is a constant business. But the traditional way of purchase, which involves lengthy inspections and redundant paperwork based on a mix of self-reported information, does not cut ice with the smartphone generation.
Thanks to technological advancement, the capacity to collect, store and analyze data has revolutionized the centuries-old industry, transforming it from reliance on old-school risk management models to real-time, personalized online solutions powered by data and algorithms.
"When you have a new situation like this, the internet, and internet-based insurance, all have a big role to play," he said.
The unexpected novel coronavirus outbreak has provided fresh opportunities for the insurance industry, raising both people's awareness for health and insurers' urgency to step up the digitalization push, said a statement from ZhongAn Online P&C Insurance Co Ltd, the country's first internet-based insurance firm.
"It is expected that the outbreak will expedite insurers' online-to-offline moves, and prioritize the development of health-related insurance and merge the online and offline channels," the company said in a written statement to China Daily.
According to data from China Union Pay, the number of Webbased transactions rose by 46.8 percent during the peak period of the outbreak from Jan 24-30, indicating resilience against the overall consumption slump.
"The trends propel us to embrace the changing trend of consumer behavior: the move from offline to online, and human interaction to intelligence-powered services," ZhongAn's statement said.
While China's total insurance premium ranked second globally, the per capita figure was disproportionately lagging behind, indicating huge room for growth, said Oliver Rui, a professor of finance and accounting at the China Europe International Business School.
"China's insurance depth, which was calculated by the premium to GDP rate, was over 4 percent last year, while the global average was over 6 percent," Rui said. "Also seen from the lens of average number of policies per capita, the number in the United States reached 6 while that of China was fewer than 1."
While online insurance encompasses a wide spectrum of business, there is a substantial difference between selling insurance online and financial technology-powered insurance, meaning the use of data and algorithms to design, market and sell insurance products, Rui said.
Compared to traditional insurers, online insurance companies have been more adept about the fast-changing situation, such that a new type of insurance products can materialize in just days.
For instance, ZhongAn has offered complimentary anti-virus insurance for all Chinese citizens aged 18 to 60. Anyone who signs up for the service and gets infected by the virus is entitled to proceeds of 10,000 yuan ($1,410). It also unveiled other types of subtypes of insurance products tailored for the epidemic.
WeSure has rolled out complimentary coverage plans dedicated to a couple of segments: front-line medical workers, small and medium-sized enterprises, volunteers and ordinary citizens.
For instance, over 100 doctors and nurses among the 100,000 medical staff fighting the virus have made claims. They are each entitled to 20,000 yuan to 100,000 yuan worth of compensation as circumstances vary.
Small business owners under the bespoke insurance plan, should they get infected by the virus, would be subsidized 1,000 yuan each day for 30 days or till their business reopens, whichever is shorter.
The virus is definitely a trigger for the insurance sector, and it's important to note the difference between selling and servicing online, according to Laurent Doucet, a Hong Kong-based partner at consultancy Roland Berger.
"You can either buy physically or through online channels. But if you manage to have service online (after the purchase), it also helps with the growth of selling of the underwritings in the future," he said.
Doucet believes that some of Chinese insurers' online service practices are among the most matured in the world, especially in terms of connections and the amount of information being handled.
"If you get your service online, then at some point you can buy more insurance in just a few clicks," said Doucet, adding that he envisioned the online sales of health insurance could double in two years in China.
Currently, AI technologies are being widely employed at ZhongAn, whereas smart service robots provided 97 percent of consultancy and inquiries in a seamless manner, with 93 percent of questions resolved without human intervention, the company said.
For WeSure, the shift in mindset also represents novel opportunities to engage with users and market products. The company has also unveiled mini programs to encourage healthy lifestyles.
Lau said his company operates under a Costco-type model, where it handpicks and crafts its nearly 30 products through delicate co-creation with insurance companies. It has also introduced scenario-specific insurance policies to meet the personalized needs for prospective insurers, and has equipped each buyer with an insurance adviser "for continuous engagement and meaningful interaction".
According to Lau, the guiding rationale for the superfast rollout boils down to the same principles that give the ancient trade a digital makeover: the internet is making insurance a lot easier to access, much more transparent and more affordable.
This contractual relationship is made even more democratic and symmetrical, as artificial intelligence and the analysis of data lend a helping hand in tailoring client needs, and consequently excel in risk control.
"A consortium of factors, ranging from age and geographical location to consumption power and credit history, determine the product portfolio. And insurance premiums are adjusted automatically based on track records of the purchases," he said.
The scheme has begun to pay dividends. Lau said about one-third of the volume and premiums are generated from auto recommendations, indicating that tailored and user-friendly products are set to alter the insurance landscape.
According to Rui, technologies are likely to usher in more new scenarios, such as the marriage of 5G and interconnected cars can help record your driving behavior, or the use of smart gadgets such as a watch to take note of your heart beat, blood pressure, to tell whether you are in good health condition.
"If you are healthy, your insurance premium will likely go down the next year," Rui said.
"This is about the changing in mindset. Once people realize its importance and the digitalization rate increases, the number of people buying insurance will also increase," said Doucet of Roland Berger.
But Rui cautioned that Chinese people still need to walk away from the traditional concept of buying insurance as a financial investment, and start to truly embrace the idea to prepare for a rainy day.