China, Russia tackle health crisis together
Share - WeChat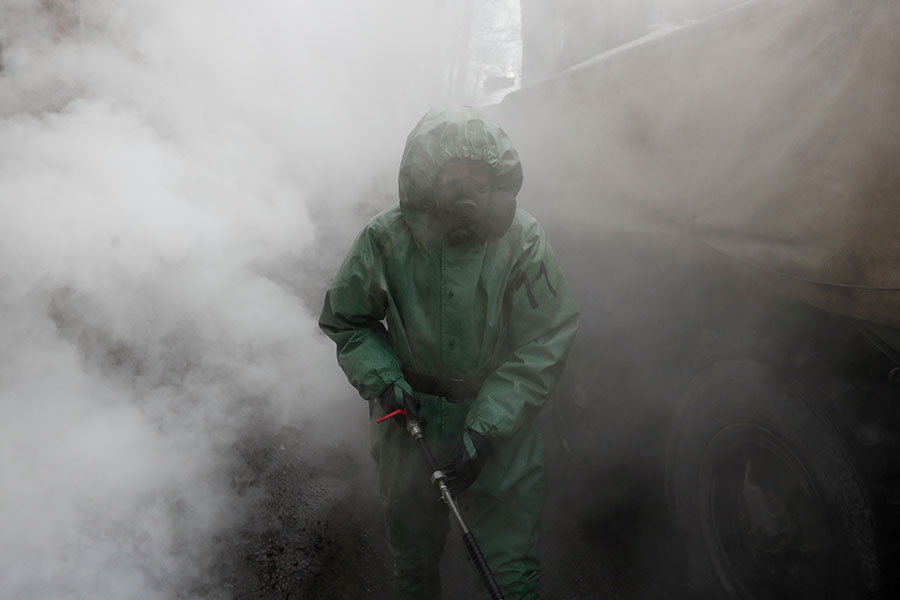 Contact reduced
After the COVID-19 outbreak struck Russia, the Kremlin introduced laws and regulations aimed at reducing contact between people and to prevent the virus spreading. Putin announced a paid day-off policy, effective until May 11, and postponed the Victory Day parade, scheduled for May 9 in Moscow's Red Square.
Local authorities quickly adopted strict preventive measures after the president's announcement.
For example, a digital tracking system was introduced in Moscow to enforce a lockdown.
Muscovites and residents in surrounding areas must download a QR code in order to move around the city. By registering on a government website or downloading a smartphone app, people can state a route and the purpose of their journey in advance. They then receive a QR code that can be checked by the authorities.
However, the regulation has not been as effective as expected. According to the city's coronavirus response headquarters, 3.5 million people in Moscow, which has a population of more than 12.5 million, have been away from their homes for more than six hours every day.
Russian technology giant Yandex created a "self-isolation index", which showed that residents in the city were increasingly prepared to breach the regulations.
The Moscow coronavirus center said in a statement, "On average, a Moscow family consists of two to three people, which means that 3.5 million citizens who do not abide by the self-isolation rules pose a potential threat of infection to 6 million to 9 million of their neighbors, friends and relatives."
The Chinese experts listened carefully to reports from Moscow health and transportation authorities, and offered many practical suggestions to the officials by comparing the measures taken in the city with those that had been effective in China.