Epidemic causes big setback to imported wine business
By ZHU WENQIAN in Beijing and YANG JUN in Guiyang | China Daily | Updated: 2020-05-12 10:18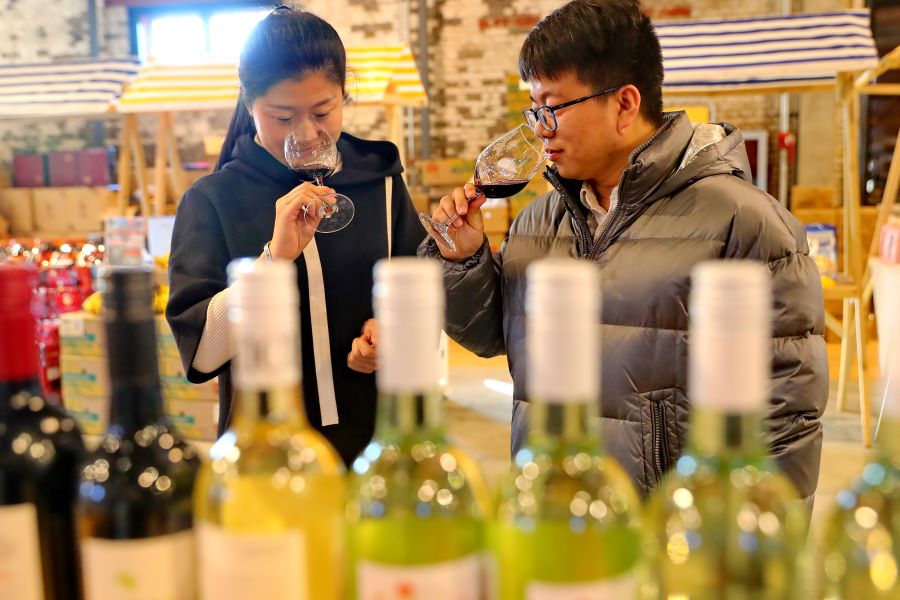 Overseas wineries' production declines while less social gatherings limit demand
Shanghai Qiuxia International Trade Co Ltd, located in the China (Shanghai) Free Trade Zone, is a wine importer that mainly purchases wine from Chile, Argentina, Europe and the United States.
The company said the fast spreading novel coronavirus pandemic has hampered the production of major overseas wineries, and the imported wine business in China has suffered a setback. International shipping and logistics companies also suffered severely. They have constantly lowered their frequencies of voyages and raised transportation costs.
"With the ongoing contagion in Europe, wine imported from Italy, Spain and France is under the most severe impact as a result of lower production and local transportation problems. Some French wine arrived at our company one month late compared with usual time," said Xia Jiajie, sales manager of Shanghai Qiuxia.
In January and February, China imported 82.6 million liters of wine, declining 30.4 percent year-on-year. The imported value reached $430 million, down 28.3 percent year-on-year, which represented the biggest drop in the past five years, according to figures from the General Administration of Customs.
Since the large-scale spread of COVID-19 in China in late January, China's purchasing volume of Chilean food dropped by 50 percent to 60 percent compared with the usual. Wine, cherry and seafood suffered the most, according to ProChile, the Export Promotion Bureau of Chile. Chilean wine industry players said they would focus more on the local market and e-commerce sales channels.
Less social gatherings and less income have limited the demand of wine for most Chinese consumers. In China, wine is mostly for large-scale social occasions, banquets and gift giving. With a sliding demand nationwide, the volume of wine that Shanghai Qiuxia has sold to domestic liquor stores and individual consumers has dropped by 50 percent since the outbreak, and it is difficult for the company to clear the stock.
"As a small company, it's hard for us to pool more human and financial resources or develop new sales channels in a short time. We have to cut costs and reduce inventory. I hope we can survive this downturn period," Xia said.
Another wine importer based in Guiyang, capital of Guizhou province in Southwest China, mainly imports wine from Italy and France. Since late January, it started to see declining sales, and the sluggish demand is expected to affect the sales in the first six months.