Beef imports of 4 Australian firms blocked
By Mo Jingxi | China Daily | Updated: 2020-05-13 08:08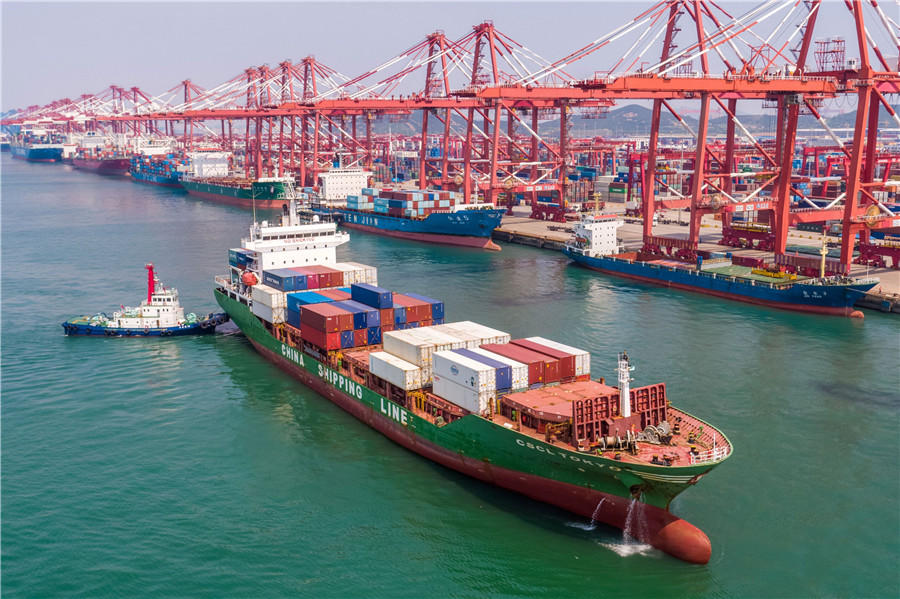 Foreign Ministry dismisses Canberra's claim of 'economic coercion' by Beijing
China decided on Tuesday to suspend beef imports from four Australian companies due to a violation of requirements agreed to by the two countries, Foreign Ministry spokesman Zhao Lijian said on Tuesday. Zhao also dismissed Australia's claim of China's "economic coercion".
"China always develops friendly cooperation with other countries based on mutual respect and equality," Zhao told reporters at a regular news conference in Beijing.
Zhao said Chinese customs has found in inspections multiple lots of imported beef products from individual Australian companies that failed to meet inspection and quarantine requirements mutually agreed upon.
The suspension was aimed to safeguard the health and safety of Chinese consumers, he said. China has notified Australian authorities about the decision and required Australia to completely investigate the problem and make corrections.
Also at the news conference, Zhao announced that State Councilor and Foreign Minister Wang Yi will talk in a virtual conference on Wednesday with foreign ministers from other Shanghai Cooperation Organization members about cooperation in fighting the COVID-19 pandemic.
The participants are expected to also have an in-depth exchange of views on the international and regional situation, as well as the next step in the SCO's development, he said.
"Faced with challenges of the novel coronavirus pneumonia epidemic, SCO members have firmly upheld the Shanghai Spirit, actively carried out anti-epidemic cooperation and practiced the concept of a community with a shared future for mankind with actual deeds," Zhao said.
Established in 2001, the SCO now has eight member states: China, Kazakhstan, Kyrgyzstan, Russia, Tajikistan, Uzbekistan, India and Pakistan.
Leaders of other SCO member states expressed condolences and support for China, including providing medical supplies, during the nation's critical moments in combating the virus, Zhao said.
China also deeply identifies with the suffering that other member states have endured during the outbreak and has offered assistance within its capacity. That has included holding video conferences for experts to share their experience, sending medical expert teams or joint working groups to provide on-site guidance and donating urgently needed medical materials, he said.
Noting that the SCO is a regional international organization, Zhao said that China believes all parties will use this chance to enhance solidarity and coordination, deepen cooperation in all areas and promote the organization to make contributions to strengthening international anti-epidemic cooperation as well as safeguarding regional security and development.