Baosteel, Rio Tinto ink yuan-based iron ore deal
By WANG YING in Shanghai | China Daily | Updated: 2020-05-13 08:53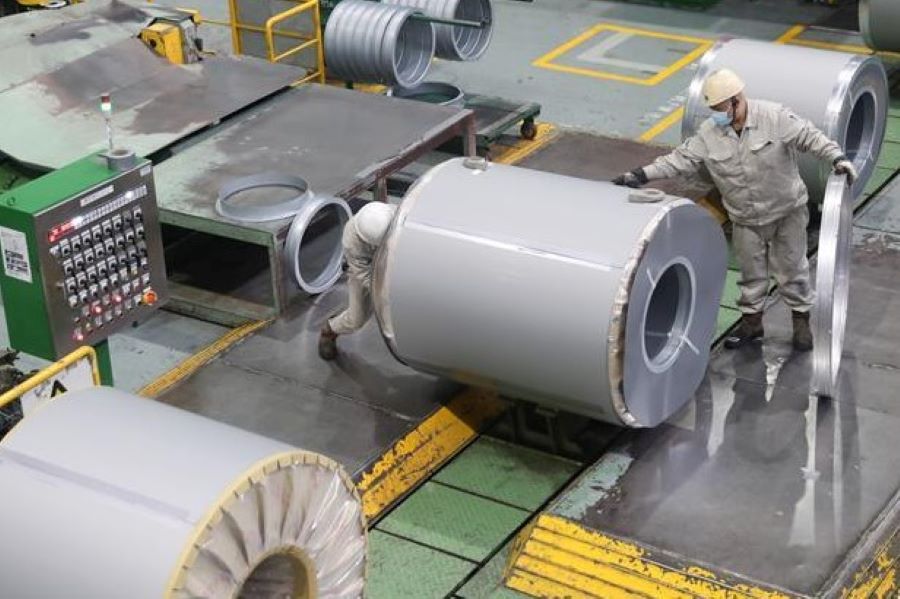 Chinese steel mills are looking to gain a greater say in iron ore pricing by opting for yuan-denominated settlements, with a key deal concluded in the Chinese currency recently.
Baoshan Iron and Steel Co Ltd (Baosteel), a subsidiary of China Baowu Steel Group, completed a 100 million yuan ($14.1 million) iron ore settlement deal via blockchain technology with mining giant Rio Tinto Plc, after inking yuan purchase deals with Brazil's Vale in January and Australia's BHP Group in April.
In January, Baosteel purchased about 330 million yuan worth of iron ore from Brazilian iron ore miner Vale in Chinese currency. Another deal worth nearly 100 million yuan was reached between Baosteel and Australian miner BHP Group in April. BHP said in a statement that it is expecting to complete its first blockchain iron ore transaction with Baosteel soon.
"Baosteel and China Baowu have been deepening their collaboration with major global suppliers," said Wang Guoqing, director of the Lange Steel Information Center.
"Cross-border yuan settlements will not only lower the risks from currency rate fluctuations, but also lower exchange costs for various currencies and improve trading efficiency," said Wang.
Zhang Tieshan, operational director of supply chain company Didisteel, expects more deals to be settled in the Chinese currency as China accounts for bulk of the iron ore usage in the world.
"China Baowu is not only China's largest steel-maker, but also a pioneer in state-of-the-art technology application. Exploring the possibilities of yuan-denominated settlement via blockchain is a new proof," said Zhang.
"China is the world's largest importer of commodities and hence we will see more commodity deals being undertaken in yuan, especially iron ore," said Chen Derong, chairman of China Baowu Group.
Since 2019, Baosteel has been actively promoting yuan-denominated settlement of iron ore trade with foreign suppliers. In a statement issued in February, the company said it had concluded purchase deals worth 240 million yuan with exporters from countries like South Africa and Ukraine.
In the past few years, major iron ore miners have been steadily expanding their output, but the global demand driven by China has been stabilizing. The supply and demand variation has resulted in iron ore prices sliding from the peak seen in 2008, said Zhang.
With the COVID-19 epidemic being gradually brought under control in China, 83 percent of the iron ore shipped from Australia in April went to China, while last year it was 80 percent during the same period, said Zhang.
However, despite China's position as the world's top iron ore importer, Chinese steel enterprises have little say in the pricing of the raw material. Experts said this had a lot to do with the fragmented Chinese steel industry. After years of efforts in industrial upgrading and restructuring, there are still more than 1,000 steel mills across the nation.