More children have internet access early
By YANG ZEKUN | China Daily | Updated: 2020-05-14 07:29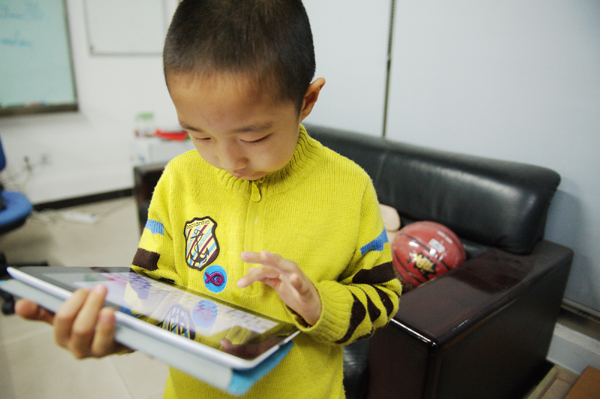 The proportion of children who have access to the internet before they enter primary school is continuing to rise, according to a report released on Wednesday that calls for improved internet literacy education and more protection of minors.
The report, jointly published by the Central Committee of the Communist Youth League and the China Internet Network Information Center, was based on a survey of 34,661 children and teenagers aged from 6 to 18 across the country.
It said 175 million minors used the internet in China last year, with the rate of internet access among children and teenagers reaching 93.1 percent. The rate in urban areas was 93.9 percent, while that in rural areas was 90.3 percent, with the gap between the two narrowing by 1.8 percentage points compared with 2018.
It found that 32.9 percent of primary school students had begun surfing the internet before they started school, and the rate was increasing.
That means there is a greater need for more internet skills education for families, better online content supervision and management and a targeted protection mechanism for minors.
With the internet now an indispensable part of daily life, it is important for adults to put it into perspective for minors and show them how to use it properly, said Wei Pengju, head of the Institute of Cultural Economics at Central University of Finance and Economics in Beijing.
"Many minors are using the internet frequently on a daily basis," he said. "If adults worry about the inappropriate use of the internet by minors, they should first think about whether their own use of the internet is reasonable or not."
Wang Sixin, a law professor at Communication University of China, said faster networks and more online content mean the government needs to constantly improve the regulatory system to create a proper network environment for minors.
"The internet platforms also need to provide minors with high-quality learning resources and block harmful content," Wang said. "Some short video platforms are making progress in that regard."
He said the obligations and responsibilities of the parents of minors using the internet are not clear enough, which often leads to parents blaming platforms or companies if they discover their children using the internet inappropriately.
"We must clarify the responsibility of the parents and give them a place in the protection of minors," Wang said. "Teachers and parents cannot just leave minors on their own when allowing them to use the internet."
The report said 89.6 percent of minors used the internet to study, with 65.9 percent using it to listen to music, 61 percent for playing online games and 46.2 percent for watching short videos. It also said the average time minors spend on the internet each day was increasing significantly.
Wei said enterprises should pay attention to that trend and adopt necessary protections for minors, such as setting restrictions on preschool children's access or sending out alerts to encourage the young to spend less time online.
Many students, even preschoolers, have been studying online due to the novel coronavirus outbreak, but Wei said parents should control the time their children spend on the internet, adding that he is worried the younger generation is too reliant on the internet and lacks diversified windows to access the world.
As minors spend more time online, concerns have been expressed about how to protect their online security.
Wang said China has very systematic laws and regulations on managing the internet, but what really matters is their implementation.
Liu Ying, director of the China Industrial Control Systems Cyber Emergency Response Team's Industry Promotion Institute, said China has issued policies to protect minors online and some companies have launched technical means to protect them, but more is needed.
Liu said more lessons about network security should be given earlier in primary school to make children more aware of the importance of online security.