Hunan creates first plan to pay wildlife breeders
By ZHANG YANGFEI | China Daily | Updated: 2020-05-19 09:41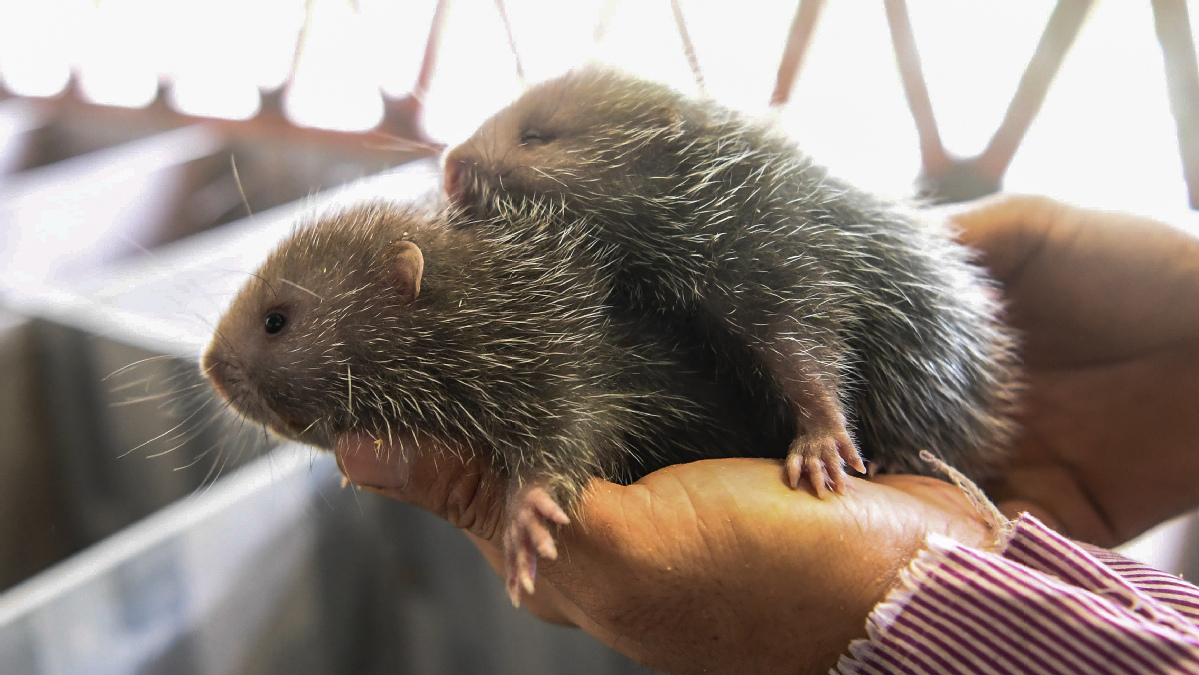 Hunan province on Friday launched the country's first provincial-level plan to compensate wildlife breeders following China's ban on eating and trading wild animals due to the novel coronavirus outbreak.
It released a document that included a comprehensive ban on eating terrestrial wild animals across the province and clarified compensation for wildlife farmers as well as what to do with animals in captivity.
The document revealed the compensation amounts for the first batch of 14 species, including the bamboo rat, the civet cat and the cobra. Bamboo rat farmers will be paid 75 yuan ($10.60) a kilogram, and civet cat farmers will be paid 600 yuan for each animal.
The standards were established after taking into account several factors, including the cost of breeding, facilities and farming methods, the document said, adding that a second batch of animals subject to compensation will be announced later.
Only farmers with valid and legal breeding licenses for terrestrial wild animals will be able to receive compensation.
It strictly prohibited the consumption of terrestrial wild animals, including those bred in captivity, while explaining that all wildlife farmers who retreat from the business will be compensated and will receive help in transforming their operations.
It also clarified three ways to dispose of the animals in stock. They will either be returned to natural areas that are far from human settlements, used for scientific and medical research, or incinerated or deeply buried to minimize infection risks.
Hunan's document follows a nationwide ban in February on eating and trading wild animals, which are highly suspected to be the source of the outbreak.
The tightened regulations have sparked debate, with many worrying the ban would harm the economy, as wildlife breeding has played a big role in the country's rural development and poverty alleviation project.
Hunan's document is the first local plan to specify measures to assist affected farmers. It said local forestry departments, poverty alleviation departments and financial institutions will offer funds and other financial support to help wildlife farmers transform their businesses into ones that produce forest products, fruits and vegetables, livestock, poultry, tea or Chinese herbal medicines.
Meanwhile, the provincial government will continue to strictly manage hunting, breeding, trading and importing terrestrial wild animals and strengthen the monitoring and early warning mechanism of epidemics to prevent close contact between wild animals and humans, the document said.