UN seeks joint Syria role for Russia, US
By Ren Qi in Moscow | China Daily Global | Updated: 2020-05-20 10:19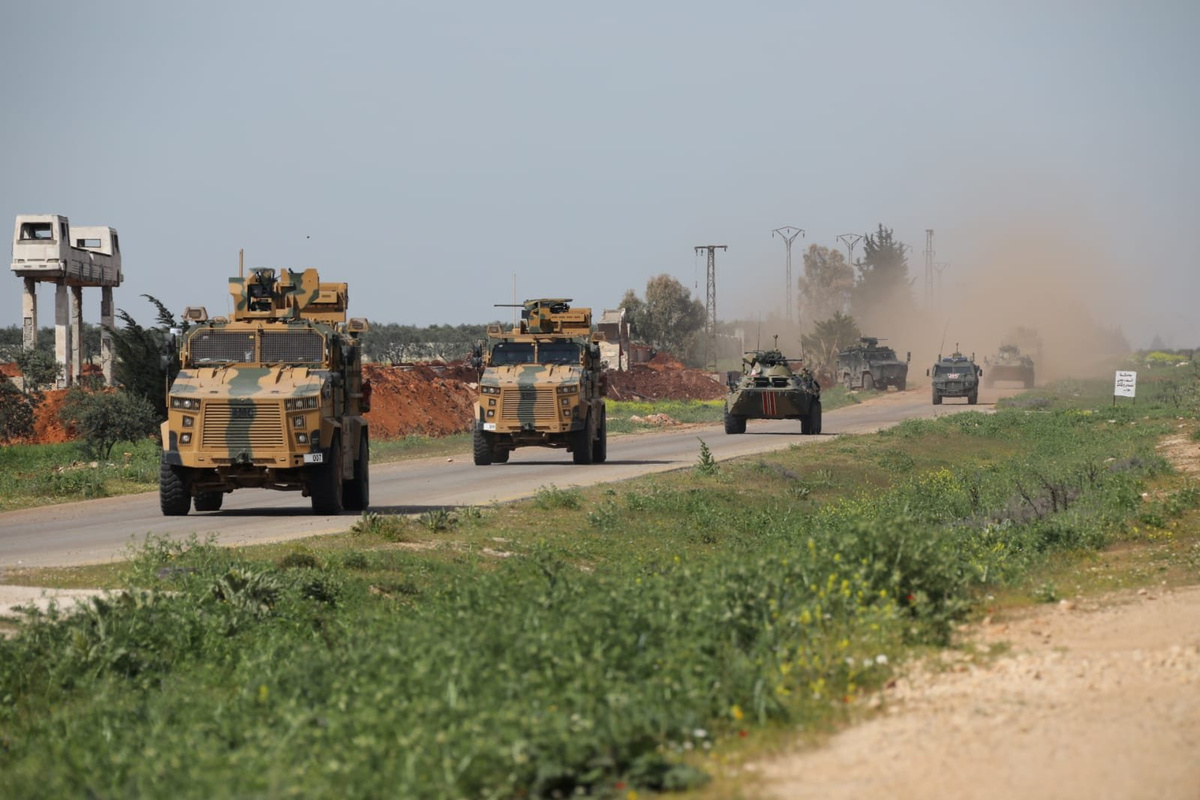 Russia's ambassador to the United Nations on Monday rejected accusations that his country's forces committed war crimes in Syria, in a rebuttal that coincided with the world body's call for Russia and the United States to discuss ways to help end the war.
Diplomat Vasily Nebenzya said the claims hurled at Russia of alleged crimes by its military in the country are part of information warfare.
The Guardian newspaper reported earlier that a UN investigative group in Syria had for the first time accused Russia of direct involvement in war crimes for "indiscriminate bombing of civilian areas".
The recent UN report from the Independent International Commission of Inquiry on Syria claimed there is evidence that Russian planes participated in two airstrikes in the northwestern region of Idlib and in rural Damascus in July and August that killed more than 60 people.
Kremlin spokesman Dmitry Peskov, in denying the accusations, questioned the objectivity of the report. No commission could have received reliable information on what is happening on the ground in the Middle Eastern nation, Peskov said.
Nebenzya said: "There are many things we are accused of, and not only concerning Syria. Regretfully, this is part of a war-a media war."
He called for the lifting of the unilateral "suffocating sanctions "imposed on Syria by the US, saying they prevented the country from buying medical items to tackle COVID-19.
Common threats
He said Syrians need to address common threats, including the coronavirus, terrorism, foreign occupation and the need to restore the country's unity and territorial integrity.
"The external community should come together to provide humanitarian assistance and the post-conflict reconstruction of Syria to facilitate the political process without interfering in it," he said.
Nebenzya's comments on the need for humanitarian assistance were supported by the UN special envoy for Syria, Geir Pedersen, who said that building trust between the key international parties and with Syrians is essential for peace. Pedersen also cited the common threats faced by the world, such as the coronavirus pandemic and Islamic State extremists.
Russia and the US could play "a key role" in helping end the more than nine-year war in Syria, Pedersen said on Monday at a meeting of the UN Security Council.
Pedersen, in calling for the talks between Russia and the US, spoke of the lost opportunities in the past for the conflict to be moved on to a political path. "Those missed moments were followed by renewed violence and a hardening of positions among regional and international actors," he said.
US Ambassador to the UN Kelly Craft said she favors a cease-fire over the pursuit of a military solution to the conflict. But she said the US insists on the full implementation of a roadmap announced in 2015, starting with an immediate nationwide truce. This is "what will move Syria toward a future of peace", and is what the Security Council must pursue, she said.