Lesotho prime minister resigns
By Otiato Opali in Nairobi, Kenya | chinadaily.com.cn | Updated: 2020-05-20 20:18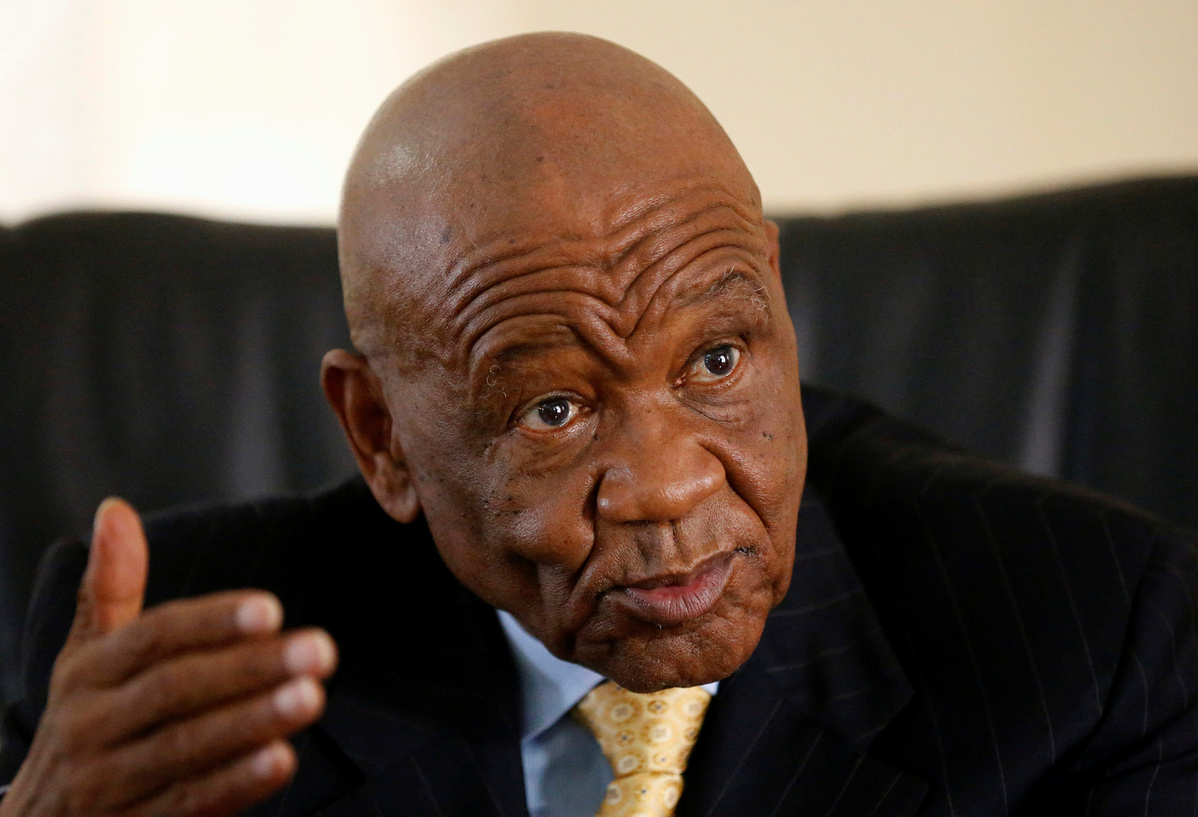 Thomas Thabane, Lesotho's prime minister announced his resignation on Tuesday following months of pressure after he was named as a suspect in the murder of his ex-wife. Following his resignation, Finance Minister Moeketsi Majoro was named by Parliament as Thabane's interim replacement.
"I come before you today to announce that the work that you assigned me may not be over but the time to retire from the great theater of action, take leave from public life and office has finally arrived," Thabane said in a nationwide address broadcast on State television.
The embattled prime minister has been under pressure since early this year when police accused him of having a hand in the killing of Lipolelo Thabane, his estranged wife, in June 2017 shortly before he took power.
While announcing the resignation, Thabane said he was stepping down because of his age, saying he is no longer as energetic as he used to be. However, he made no reference to the murder case but thanked his wife and his entire family for their unwavering support during his tenure as prime minister.
He also made reference to the fractious nature of politics in the country, saying some people had tried to take advantage of the situation when he announced in January that he would be stepping down.
Thabane's resignation comes after All Basotho Convention, the governing party, rejected his request for immunity from prosecution after his retirement.
Thabane will be fighting off prosecution in the case where Maesaiah Thabane, his current wife, is accused of the murder of Lipolelo Thabane. The death of Thabane's former wife occurred while they were undergoing a bitter divorce.
In January, the prime minister was taken in for questioning after police linked a call made at the crime scene to his mobile number. However, he has not been charged. Lesotho's Parliament is expected to reconvene on Friday when the new government is expected to be inaugurated.