China's model of responding to coronavirus works
By Mitchell Blatt | chinadaily.com.cn | Updated: 2020-05-21 10:36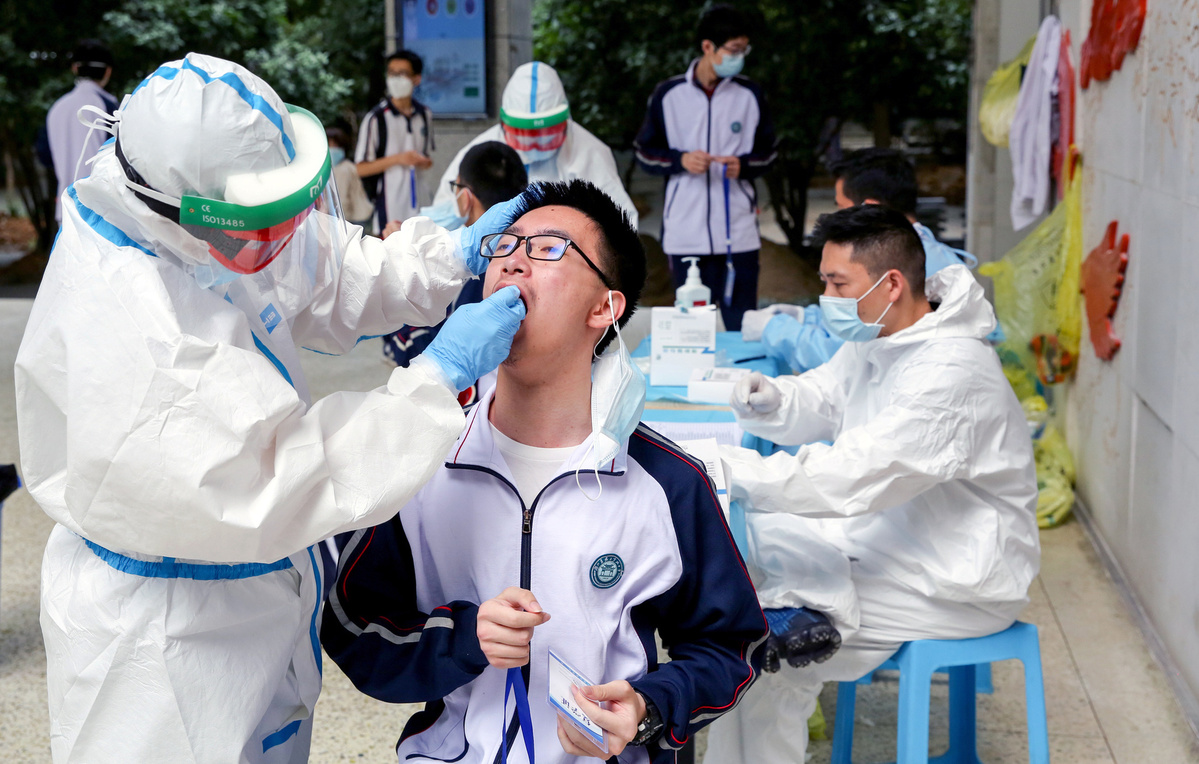 American television hosts posing as news anchors are remarkably uninformed about China and foreign countries in general, but that doesn't stop them from making dubious claims about China and coronavirus in the guise of reporting.
Among the worst offenders is Fox News. During the month of April, prime-time host Tucker Carlson had been advancing twin narratives about China's response to coronavirus having failed and America following in the footsteps of China's response. Both narratives are fabricated for political purposes.
China's response to coronavirus was much more comprehensive than America's, thus accounting for China's relative success at containing the virus compared to America's floundering efforts.
A study by Chaolong Wang, Li Liu, Xingjie Hao, Huan Guo and eight colleagues found that the transmission rate in Wuhan decreased by over 90 percent from mid-January to early February. The study estimated case numbers in Wuhan, including unascertained cases. Another study published in Science, which included 21 scholars from universities including Oxford and Harvard, found that China's anti-coronavirus policies decreased the number of cases by 96 percent.
A successful strategy must be both comprehensive and rationally aggressive. It must cover all major transmission vectors, decreasing the transmission of coronavirus from both abroad and within a country's borders, and it must adopt policies that are aggressive enough in order to achieve their desired goal.
Transmission vectors include not only travelers coming from other countries who might be carrying the virus but also domestic travelers who might be carrying the virus and local residents going between places within their city.
To combat transmission from imported cases, China did implement a temporary ban on foreign travelers on March 28. That was after China had already largely gotten over the initial outbreak and was starting to slowly open up. In fact, at the height of South Korea's outbreak (which South Korea also overcame through similar policies), China was still allowing South Korean citizens to enter China from South Korea.
But what was key in China during February and March—and what the United States has not emulated—were China's domestic policies directed at limiting the spread of coronavirus. Some Chinese cities and provinces limited outbound and inbound travel in order to limit the spread of the virus. Anyone who did arrive in most cities from outside the city had to be isolated for 14 days, in order to prevent asymptomatic carriers from spreading the virus. And anyone who tested positive for coronavirus had to be quarantined.
Other countries that have adopted policies similar to Chinese-style policies have also seen their case numbers decrease, most notably South Korea, where the number of new cases has only increased by about 3,000 since March 10. Again, skeptics of China can look at the data in other countries, including those of America's allies, if they refuse to believe the trend in China.
The increase in cases in America, unlike in South Korea, China and Germany, shows no signs of slowing. America screwed up its response from the start by neither adopting comprehensive policies, nor aggressive policies.
First, the US banned travel from China, a policy that was supposed to "buy time", but it did nothing throughout the rest of February with the time it bought, and America kept travel open and unrestricted from Italy, Spain and the rest of Europe even after it became clear from publicly available data that European countries were becoming overrun with coronavirus. A policy that only singles out a few countries for travel bans but allows cases to spread from third countries and does nothing to limit spread of the many cases that already existed in the country is not comprehensive. It's like using Swiss cheese as a mask.
Speaking of masks, from the start, the Trump administration's surgeon general actually told Americans not to wear masks. Only recently has the US CDC changed tactics and began to recommend Americans wear masks, an effective admission that they were wrong. All the weeks when Americans weren't wearing masks allowed the virus to spread more easily.
Countries can do whatever they want with travel bans of foreigners, but they're still going to be letting in their own citizens who arrive at their borders. In China, South Korea, Singapore and Australia, anyone who arrives, their own citizens included, has to be quarantined at a hotel for 14 days. In the US, anyone who arrives from Italy or most other countries can run free, with no quarantine, without so much as having their temperature checked.
Finally, America's limited testing regime is not complimented by any actual action taken to prevent spread of the virus when positive cases are found. People who are carrying coronavirus but do not have severe symptoms are told to return home, where they can spread it to other family members, and are perfectly free to leave their homes and continue spreading it in the community. For example, one man took a flight from New York City to Miami after having gotten tested for coronavirus (he ended up being positive).
People who show symptoms should, as was the case in China, be quarantined until either the test results come back negative or the necessary amount of time passes if they are positive.
American TV host Tucker Carlson said, "Our leaders chose the Chinese model."
No, they didn't. The Chinese model was much more comprehensive, and those countries that did choose it (or something similar to it) have avoided the worst outbreaks. Those countries that chose the Chinese model are already opening up.
The US has the most cases in the world and is still in a state that Carlson describes as "lockdown" precisely because they did not choose an effective response.
Mitchell Blatt is a columnist and a recent graduate of the Johns Hopkins School of Advanced International Studies.