Vaccine goal tailor-made for China's biotech firms
Share - WeChat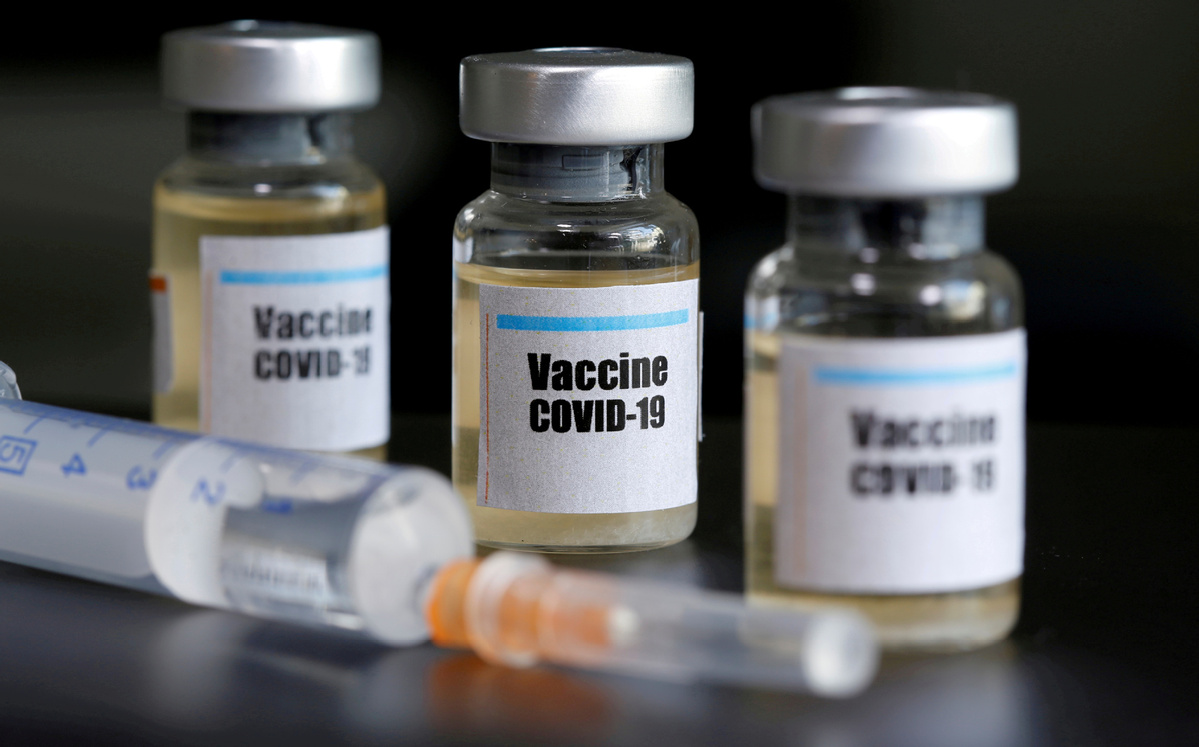 Two-thirds of the world's population, some 5 billion people, will need to be vaccinated to have immunity to COVID-19.
One often overlooked issue that will likely surface when the time comes to distribute a COVID-19 vaccine is the need for billions of little glass vials, needles, syringes and other things required to distribute such a vaccine.
China is likely to play a key role in manufacturing those products for use around the world. China and India are the largest manufacturers of these products.
Governments and biotech companies are already thinking about this challenge even if, at this stage, it is still unclear which of the 100 or so vaccines under development around the world will fill those glass vials.
It is not unlikely that one or more of the vaccines that eventually contribute to beating the virus will be developed in China. When that happens, it will help elevate China's biotechnology sector to world-class.
At a virtual event marking the opening on Monday of the 73rd session of the World Health Assembly-the decision-making body of the World Health Organization-President Xi Jinping committed to making a China-developed vaccine a global public good.
At the same meeting, Xi also backed the idea of a WHO-led independent review of the global response to COVID-19, and announced that China will contribute $2 billion over two years to deal with the virus as well as the economic fallout around the world, especially in developing nations.
China also plans to work with the United Nations to set up a humanitarian response hub to strengthen supply chains for a vaccine and response.
Of course, all these actions hinge on a proven vaccine becoming available.
A vaccine for COVID-19 is likely to be developed faster than any other vaccine in recent history. It usually takes about a decade to get vaccines for new viruses to market. We are five months into the pandemic and there are a bunch of projects in human trials, including five in China.
China's manufacturing capacity will be key to producing enough doses of vaccine to cover everyone.
The development of a vaccine is a goal that is tailor-made for China's biotech industry.
The pandemic has forced the biotech industry to supercharge its innovation capabilities. Regulators in the United States, Canada and Europe as well as China and Japan have put COVID-19 vaccine and treatment development projects on the fast track.
China's regulator has given the go-ahead for early stage human trials for at least four vaccine candidates. It aims to have a vaccine ready for emergency use by September.
CanSino Biologics, Sinovac Biotech, the Wuhan Institute of Biological Products (an arm of Sinopharm Group) and the Beijing Institute of Biotechnology have all moved to human trials.
China is also contributing to the race for a treatment for COVID-19. Last week, Sorrento Therapeutics, a US-China biotech company, reported that one of its antibodies had completely inhibited the coronavirus infection from interreacting with a receptor after just four days.
These development products are varied. They are being done by startups, government-supported companies and research institutes.
The WHO first pre-qualified a Chinese vaccine for global use in 2013. At the time, it had 34 vaccine manufacturers-four international joint ventures, seven State-run manufacturers and 23 private ones. By 2018, China was producing around 700 million doses of vaccine per year, making it one of the largest producers.
China has strengths in areas of big data analytics, artificial intelligence and new technologies, not to mention access to a huge amount of patient data. A more comprehensive institutional framework to support abstract research would help not only with future vaccines but by strengthening the industry as a whole.
Certainly the market at home and abroad is there to support the relatively rapid development of China's biotech industry.
The efforts to stamp down the coronavirus could give China the X-factor that future innovation-based programs need. Chinese researchers have long been known for their reticence to take risks, but the current need for quick thinking could help to change that.
The global urgency for a vaccine may encourage a little more risk-taking and, potentially, reward it with much success-paving the way for future research innovators as well.
The author is managing director of Bahati, an editorial services agency based in Hong Kong. The views do not necessarily reflect those of China Daily.