How to build a truly prosperous society?
By David Blair | China Daily | Updated: 2020-05-22 10:35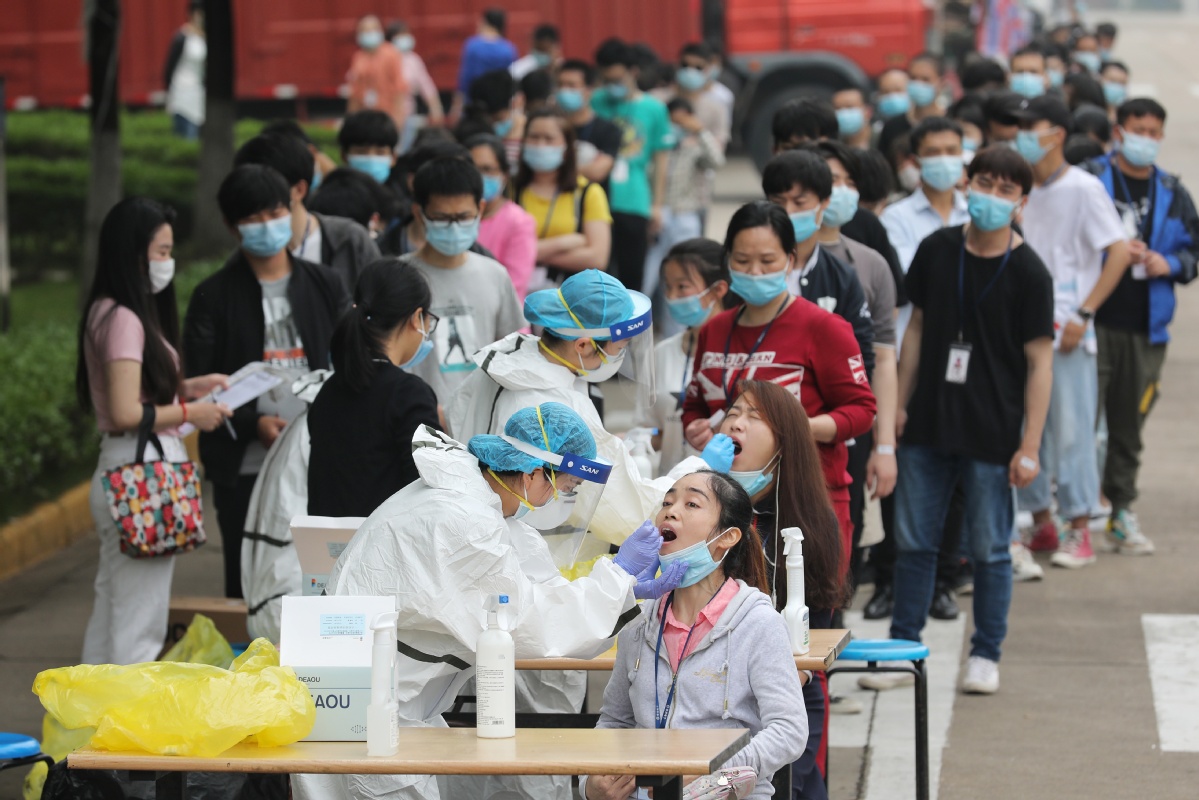 China has reached the quantitative goals that characterize a moderately prosperous society. Rising from deep poverty just 40 years ago, it has now reached the status of an upper middle-income country. In December 2019, per capita income exceeded the $10,000 per year mark in exchange rate terms. More meaningfully, adjusted for purchasing power parity, China's GDP per capita has almost reached $17,000. Extreme poverty is almost gone and, despite the COVID-19 epidemic, will be eliminated this year. Plus, world-class road, railway, airport and internet connections now reach almost everywhere.
So, what is the next step? What changes will improve people's lives over the next 10 years? This is a philosophical question famously posed by Plato: What allows people to lead good lives? Around the world, we've seen that happiness is not driven primarily by maximizing GDP per capita.
A certain level of material prosperity is needed, but China has basically reached that level. For example, China's housing space per person already exceeds that of many Western European countries.
President Xi Jinping has often stressed that reducing poverty and striving for happiness mean alleviating people's worries about security, food, clothing, housing, education and medical care. The Two Sessions meetings that begin this week in Beijing will focus on continuing the nation's work on poverty alleviation, ecological protection and sustainable urbanization, in addition to dealing with public health and reviving the epidemic-hit economy while continuing reform and opening-up.
Living standards and lifestyles are not the same thing. It's impossible for the whole world to have the same inefficient lifestyles-especially car-based cities and very large single-family houses-that are predominant now in the United States, Canada, parts of Europe, Australia and other places. These things use up a lot of GDP, but the real value to families of this lifestyle is low.
Many Americans would like to live closer to their jobs so they don't have to commute so far by car every day, but they are priced out of the central parts of the cities. In some cities, public safety is so bad that they are afraid to live close to their jobs. The average size of a current US home is 2,400 square feet (223 square meters) but the marginal value of going from, say, 150 sq m to 240 or 400 sq m is low for most families. Many would like to buy smaller homes, but they are hard to find in safe neighborhoods with good schools.
What are some factors that really improve people's well-being?
Public Health: Several months ago, I would not have thought of including public health capacity as a key factor in societal prosperity, but the novel coronavirus has shown how important this is. Governments need to be prepared for this kind of unexpected "black swan" event that seems to be hitting the world more and more often. In my view, a similar epidemic could have started in any country in the world, and China has done at least as well, probably much better, controlling it than any other country.
Public Safety: In my country, the US, many people feel safe in their homes and neighborhoods, but many others live in constant fear of their lives from thugs, gangs and other criminals. It's amazing that some children can grow up in dangerous neighborhoods and still become very successful adults-but many cannot.
I must admit that I felt some stress and anxiety living in China during the novel coronavirus outbreak. But, if I take precautions, I don't think I'm in much real danger. On the other hand, imagine a child who faces constant stress and anxiety because he or she fears being beaten up or worse every day. That kind of stress must be debilitating. It's really not fair.
No country can really call itself even moderately prosperous when many of its citizens face such daily danger-regardless of the measured amount of income they have.
Education and Opportunity for All: A prosperous society also needs to be an opportunity society. Because people naturally favor their own children, no society is ever going to offer truly equal opportunity to all its citizens. But poor kids who work hard should see opportunities for themselves to build a successful life. Probably, the most important factor in this is the provision of good education for all kids.
Like many countries in the world, especially the US, many Chinese believe that success depends on attending a few schools or universities that are seen as really good, at least really prestigious. But this is very bad for society. It means that only a few children, usually from rich or connected families, have the best opportunities. This needs to change both in China and the US.
My country cannot claim to offer good education for all its kids. Despite spending huge amounts of money on public education, many inner-city kids cannot read. It's certainly not the fault of the kids-it's partly the fault of the environment they live in and partly the fault of an entrenched, self-serving educational bureaucracy. It's really not fair and is preventing the US from building a universally prosperous society.
Efficient and Healthy Urbanization: As the world's population rises over the next decades, a huge number of people will move into urban areas. Building cities that are productive, healthy and pleasant to live in is crucial to future prosperity. China's large investment in building subways and other forms of efficient transportation has shaped its cities-reducing pollution and congestion. Great public transportation makes it possible for all citizens, especially those who cannot afford a car, to move around easily.
In many cities in the US, commutes are long and people have to devote a large portion of their incomes to car transportation. This increases measured GDP, but is really a bad, not a good.
Many Chinese cities are also building extensive parks and greenways. Chengdu's Tianfu greenway will be the longest in the world when completed, at almost 17,000 kilometers. This will allow citizens to get the exercise they need to be healthy and the experience with nature they need to be happy. It will also allow many people to commute safely by foot or bicycle.
An Ecological Civilization: President Xi often emphasizes the goal of building a green, ecological civilization. Quality of life will be prioritized over pure measured GDP growth.
In a January visit to Yunnan province, President Xi emphasized the key elements of a moderately prosperous society in all respects. He said that the building of a modernized economic system should be stepped up. The supply-side structural reform, the development of the real economy, the upgrading of the manufacturing industry, the overhaul of the tourism industry, infrastructure building, agricultural production, ecological protection and opening-up all need to be accelerated.
Ethnic solidarity, the work of religious affairs and cracking down on cross-border crimes also bear great significance to people's well-being, he said.
For the first few decades of reform, China rightly emphasized building the necessary strong economy with a high-enough GDP to meet people's needs. The next decade will focus on upgrading the economy to higher value-added goods and services, along with strengthening the social, cultural and ecological factors needed for true well-being.
The author is a senior staff commentator of China Daily.