Minister: Domestic food supply sufficient despite pandemic
By Wang Xiaodong | chinadaily.com.cn | Updated: 2020-05-22 14:27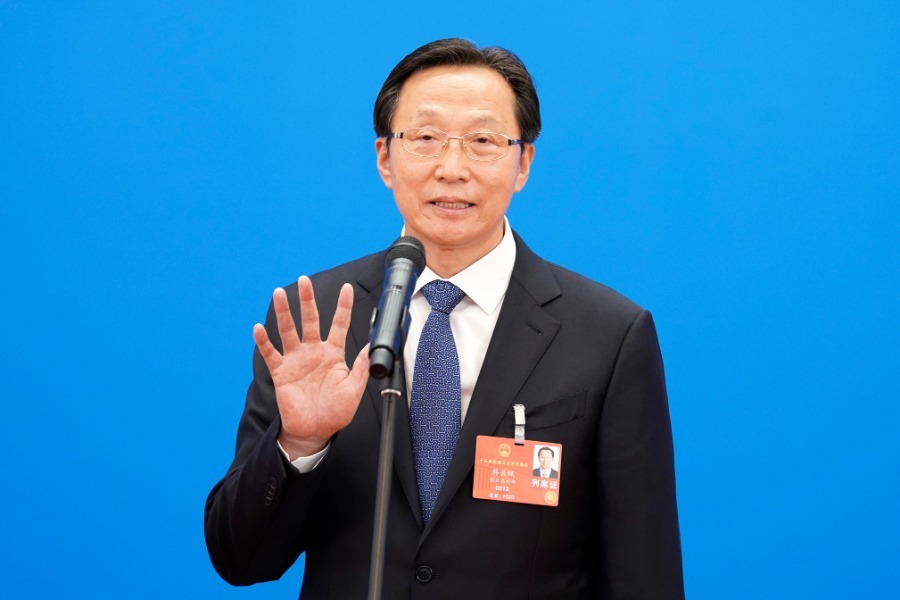 China will not suffer a food crisis despite the ongoing global COVID-19 pandemic due to a sufficient domestic supply, the minister of agriculture and rural affairs said on Friday.
China has had good harvests in grain for more than 10 years in a row, and annual production of grain has remained at above 650 million metric tons for five years, Han Changfu said after the opening of the annual session of the National People's Congress, the top legislature, on Friday morning.
In particular, domestic production of rice and wheat, the two major staple grains in China, can meet all domestic demands, and their stock is enough for domestic consumption for one year, he said.
In general, grain production in China is progressing smoothly, with good harvest expected for wheat this summer, Han said.
Meanwhile, the ministry will not relax any efforts on grain production, and will continue measures, including preventing loss caused by pests and disastrous weather, to ensure total production of grain will continue to remain at 650 million tons this year, he said.
While commenting on the supply of pork, the most commonly consumed meat in China, this year, Han said the multiple measures taken by authorities to encourage the production of pork following the African swine fever outbreaks in late 2018 have taken effect, with increased supply and reduced prices for pork.
The number of breeding sows, a major indicator for the potential of pork production, in stock in China has kept rebounding for seven months consecutively, he said, adding total production of pork this year may reach close to the normal level before the African swine fever outbreaks.