Rare pottery kiln unearthed at 6,000-year-old ruin
Xinhua | Updated: 2020-05-25 15:39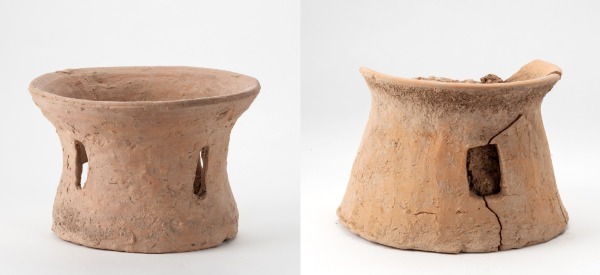 Archaeologists in Central China's Henan province have unearthed a cluster of pottery kilns dating back more than 6,000 years to the Neolithic period, including one representing the highest level during that period.
A total of 31 pottery kilns were found at the Chengyan ruins in the county-level city of Lingbao, which is under the jurisdiction of Sanmenxia city, said Wei Xingtao, deputy head of the provincial institute of cultural relics and archaeology.
Among the kilns, the most advanced was a vertical-chamber type, with 11 round burners at the bottom, Wei said.
"With an intact structure including the vent, the firebox and the grate, the kiln was found to be one of the best preserved of the early stages of Yangshao culture," he said.
Dating back 5,000 to 7,000 years, the Yangshao culture was a Neolithic culture existing along the middle and lower reaches of the Yellow River. Relics discovered from the time include colorfully painted pottery.
According to Wei, most kilns at the early Yangshao culture period that were previously found, were a horizontal-chamber type with smaller sizes and simpler structures.
Compared with the horizontal-chamber type, the vertical-updraft type not only improved the exergy efficiency but also ensured a better quality of pottery product, making them more solid, he said.