Smartphone a crucial tool in defending against virus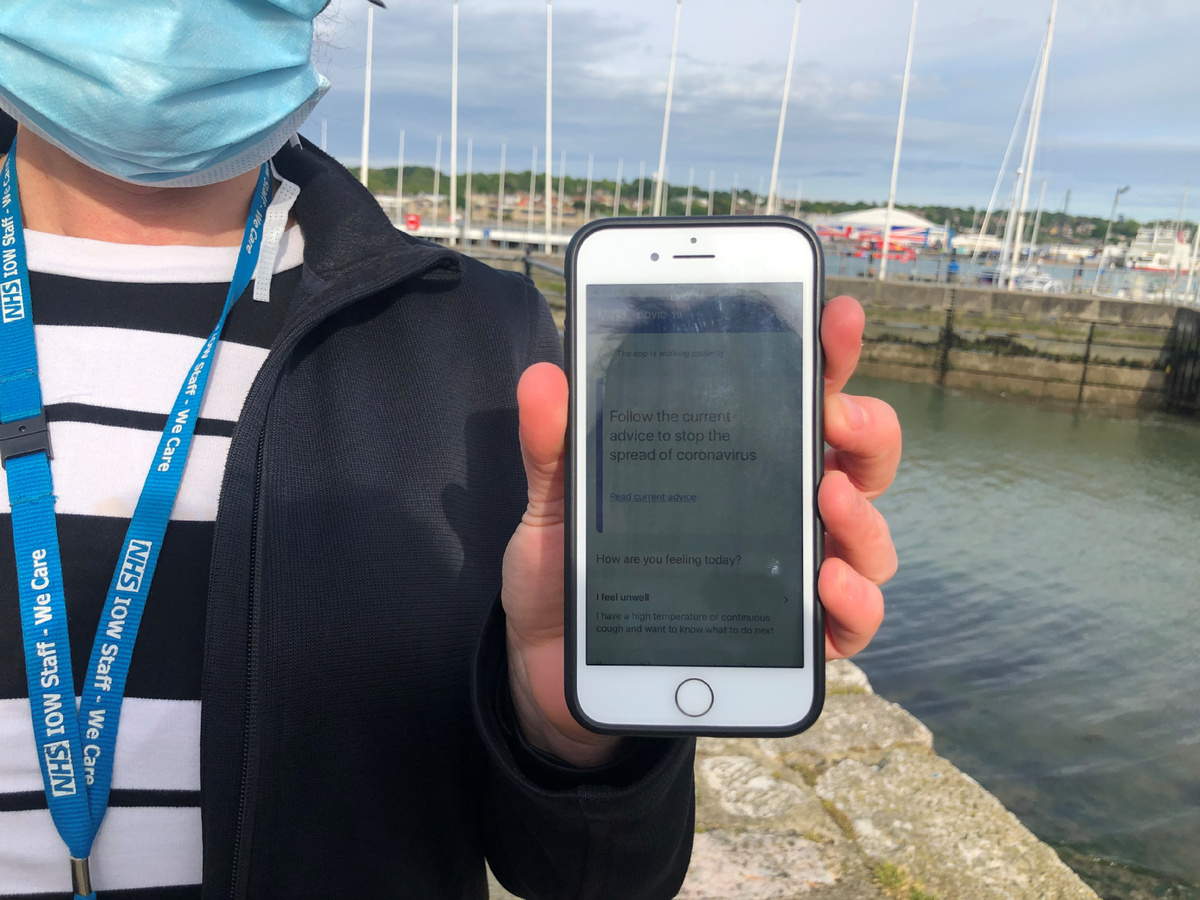 Track and trace technology is widely used in fighting COVID-19 and accepted as one of the best defenses against the novel coronavirus until a vaccine comes along.
Countries such as Germany, China and South Korea have all been using the technology for several months, with the United Kingdom set to roll out its system in June.
High-tech solutions, such as apps that use artificial intelligence and GPS tracking, are used in countries like China and South Korea, but regions such as Northern Ireland, which is part of the UK, are using low-tech solutions, such as call center workers, for their track and trace operations.
The track and trace method has been employed all over the world, and these national efforts have helped to ensure positive outcomes.
Turkey, which had one of the fastest rates of coronavirus infection in the world, has now dropped to its lowest levels since the first recorded case in the country in March. Almost 6,000 teams have been engaged in physically tracking suspected cases, combined with widespread testing, sometimes at the doorstep of suspected infected individuals.
In the UK, the pace of testing has been slower compared with its European neighbors. However, 25,000 telephone contact tracers have been hired, a promising figure considering the UK government's target was to recruit just 18,000.
Despite the use of smartphone apps, these operations would be using human intuition and perseverance to track suspected cases.
Contact tracing is a procedure that experts have been carrying out for years now, in order to prevent further spread of the disease.
However, in the age of technology, smartphones can track the spread of a virus automatically and anonymously through the use of exposure notifications at a widespread level not seen before.
In South Korea, these apps have been key to flattening the infection curve. In China, color coding systems are being used to indicate whether a person should be allowed to enter crowded areas.
In whichever part of the world you are, it is likely your track-and-trace smartphone app will use similar technology.
The UK, among others, uses a smartphone's short-range Bluetooth Low Energy, a wireless communication technology, to register when someone else with the smartphone app is nearby. Measures are in place to ensure that such apps can determine when someone is several feet away from an infected person in open air, and thus at risk, or when the person is on the other side of a wall or on another floor of a multistory building.
If someone who has tested positive for the coronavirus has come in contact with you, an alert is sent to your phone notifying you of the potential exposure.
Of course, countries with higher rates of smartphone ownership are likely to benefit more from this technique.
According to a report from Statista, a German online portal for statistics, it is estimated that around 55 percent of the Chinese population currently own a smartphone.
The international response to crises such as the pandemic-as well as the way we use technology to aid us-demonstrates our deep and crucial relationship with technology.
Without widespread smartphone adoption, operations such as track and trace in a global pandemic would be nearly impossible.
The author is a London-based columnist for China Daily.