Systemic racism, inept administration sparks for 'I can't breathe' anger in US: China Daily editorial
chinadaily.com.cn | Updated: 2020-05-31 19:23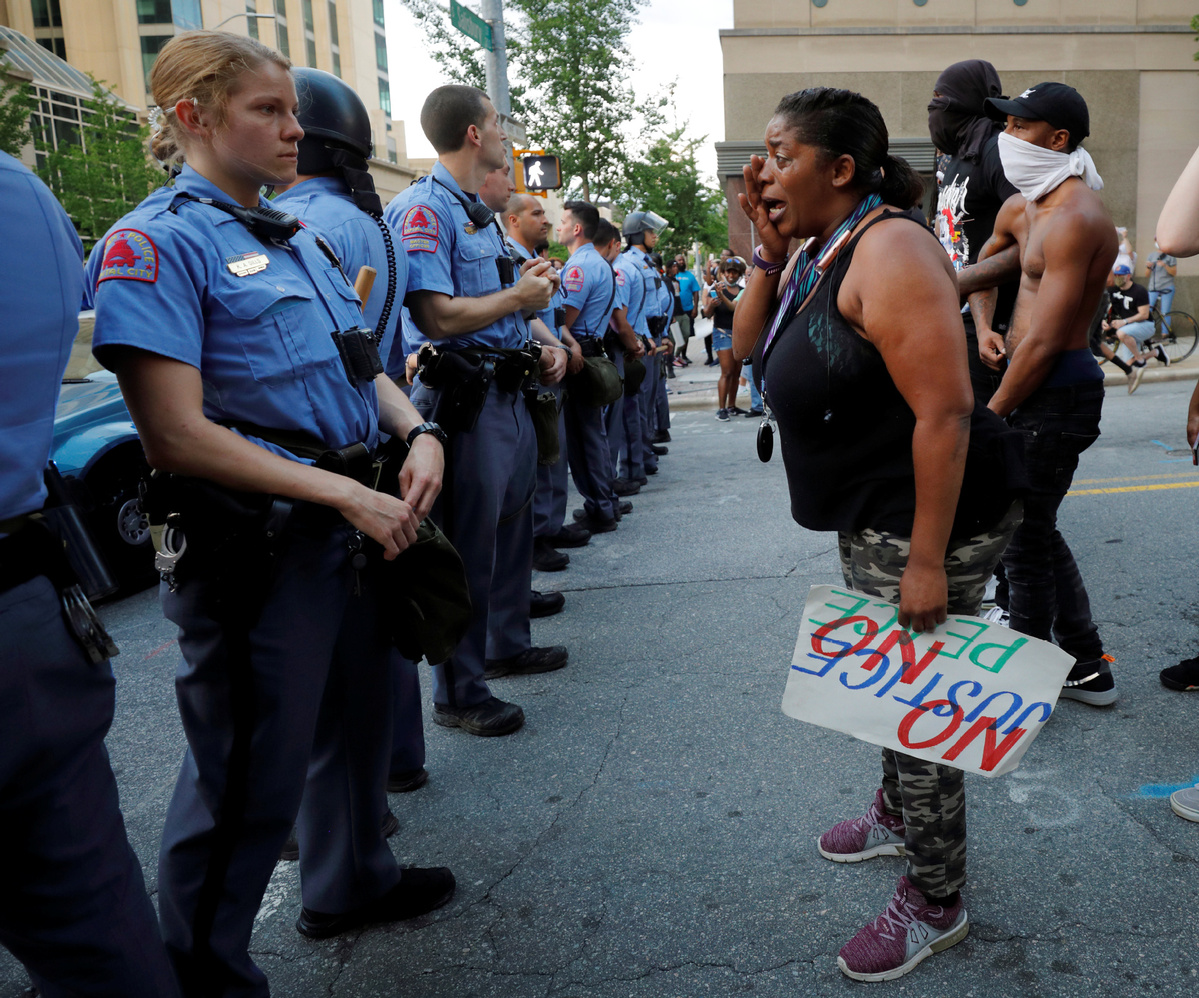 The death in Minneapolis of George Floyd, a handcuffed black man who pleaded for air as a white police officer pressed a knee on his neck while he was on the ground, has sparked angry protests in cities throughout the country.
Although Minnesota Governor Tim Walz suggested that domestic terrorists or foreign influence were behind the unrest — which has only served to further escalate the situation by prompting more people to take to the streets — the United States is infamous for the numerous incidents over the years of police officers using excessive force against people of color, whose odds of being killed by law enforcers are many times higher than those of their white counterparts.
The Civil Rights Movement in the 1960s greatly improved the protection of black people's rights and interests, but the frequent deaths of African-Americans at the hands of the police show racism has not been eliminated from the country's law enforcement.
Although the rioting that has accompanied the protests must be condemned, that does not mean that people's voices opposing police racism and calling for an investigation into the latest tragedy can be ignored by the US administration.
Despite the US president claiming it is "a small group of criminals and vandals" who are wrecking US cities and laying waste to US communities, such is the scale of the protests that many states have called in National Guard soldiers to help control the civil unrest.
It is undeniable that the US administration's flawed responses to the COVID-19 pandemic and the economic hardships the pandemic has caused have compounded the current situation, as black people, along with other disadvantaged groups, are the ones bearing the brunt of the pandemic.
Which makes this surging wave of anger against police brutality more difficult to be subdued than before. If the administration intends to stop the "mob violence cold" with ironfisted force, while neglecting to address people's concerns over the pandemic and unemployment, the demonstrations will likely snowball into a systemic social crisis.
The irony is that although the protests are one of the few things that the US administration has found impossible to attribute to China, the White House has opted to step up its China-bashing in a bid to try to divert people's anger and attention from the issue.
Yet despite a news conference on Friday, in which the US president repeated his now customary charges against China, that country was not on the minds of those demonstrators who faced off with police in front of the White House chanting "I can't breathe" — the dying words of Floyd.
It is to be hoped that the demonstrations will not further aggravate the spread of the novel coronavirus in the already worst-affected country in the world. Otherwise, the US people will be further stewed in the US administration's juice.