How China is closing the digital divide
By Wang Yan | CGTN | Updated: 2020-06-01 11:57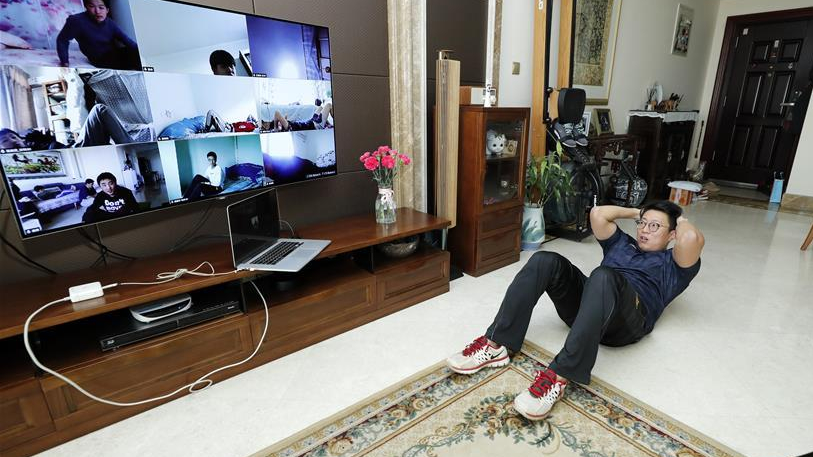 In braving the challenges of COVID-19, countries around the world have accelerated integration of technology into various aspects of people's work and life.
In the sphere of education, for example, online learning has expanded at an unprecedented pace and scale. People have argued that this risks widening the digital divide as only those from better-off families could access the internet and online learning platforms.
However, in China, an opposite trend has emerged. How is the country narrowing the digital divide amid the challenges of COVID-19?
First and foremost, digital infrastructure is foundational for everyone to benefit from the opportunities of going digital. However, Rome is not built in a day.
After years of work by the government, the penetration rates of the fiber optic and 4G networks in China had reached over 98 percent of the entire population and over 98 percent of geographic areas by 2019, according to the Chinese Ministry of Industry and Information Technology.
In particular, a total of 98 percent of China's administrative villages – any neighborhood with 20 households or above – have access to 4G signals.
Such digital infrastructure made hefty inroads on education delivery during COVID-19. A national cloud-learning platform was soon established after the outbreak to facilitate delivery of primary and secondary education. This was complemented by "classroom in the air," a service launched by China Education Television Station that broadcasts for 14 hours daily.
The services have reached 140 million users in remote and poverty-stricken areas and over one billion people in total.
Nonetheless, not all the people who have access to 4G networks are internet surfers. An analysis reveals that three factors impede the usage of internet in China: educational attainment, skills for internet surfing and cost of internet access. These challenges are being resolved.
Promisingly, education attainment in the Chinese population has continued to increase. According to the latest education statistics, in 2019 the kindergarten enrollment rate was 83.4 percent, an increase of six percentage points in three years.
While primary and lower secondary education have been made universally accessible, the gross enrollment rate to high school (upper secondary schools) has risen to 89.5 percent.
Believing education is a key to poverty alleviation, a strategy of poverty reduction through intellectual support has been deployed to enhance developmental capacity in rural and remote areas.
In light of the impact of emerging technologies on education, in recent years the Chinese government has developed and implemented an array of plans and policies focusing on education for poverty reduction based on technology.
For instance, the "13th Five-Year Plan for education poverty reduction" highlighted the scaling up of the application of information technology in education institutions in poverty-stricken areas; in the same vein, a policy of poverty reduction through networks (2018-2020) has extended access to quality education resources in poverty-stricken areas through "internet plus education" programs.
To address concerns over the cost of internet usage, Premier Li Keqiang announced in the recent Government Work Report that the price of broadband and optical fiber internet connection will be lowered 15 percent on average.
This hopefully could bring substantial changes to the digital life of Chinese people, particularly by encouraging people in rural areas to enjoy the digital land. In addition, the government will soon launch policies to scale up the "internet plus" policy for all localities to leverage the advantages of the digital economy, with particular support for e-commerce in rural areas.
The digital divide was also a topical issue at this year's Two Sessions. Professor Zhu Yongxin, currently deputy secretary-general and member of the Standing Committee of the 13th CPPCC National Committee and also a leading figure in the education sector, proposed providing an internet usage subsidy for poor students to support their online learning and scale it up to all primary and secondary students step by step.
He also suggested providing selected learning resources free of charge to the public through government procurement from service providers.
Closing the digital gap is not a solo exercise. It depends on the commitment of the government and also needs concerted effort from various stakeholders.
With all these strategies and policies, China is striving for not only education with digitalized campuses and online learning platforms for all the students and teachers, but also a nation that could motivate, empower and aspire its people to get prepared for an increasingly digitalized and equitable world.