Henan hopes to boost birthrates with new policy
chinadaily.com.cn | Updated: 2020-06-03 15:01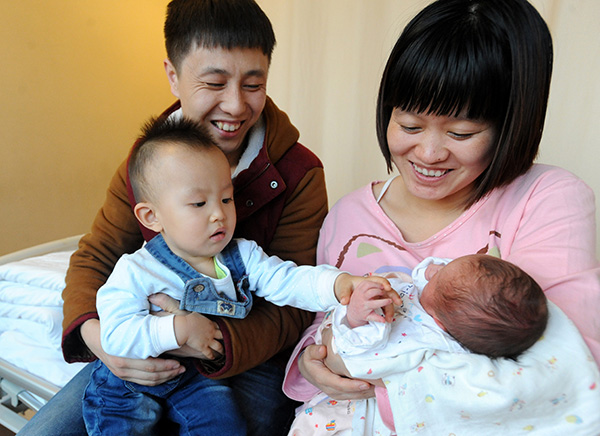 Central China's Henan province has further loosened its family planning policy on Wednesday, in an effort to the increase the fertility rate, Dahe Daily reported.
Under the newly adopted regulation, remarried couples can also have two children of their own, regardless of whether they have already had two children in total. Previously, they could only apply for one additional child of their own if their total number of children has already reached two.
The regulation is a revised one passed on Wednesday at the 18th session of the Standing Committee of the 13th Henan Provincial People's Congress, the local legislature.
For couples, including remarried ones, who have had two children but one is classified as a non-hereditary disabled child and cannot become a member of the labor force, the couple can have another child after going through an approval process, according to the revised regulation.
Since the draft revision was submitted to the local legislature on May 31, it has sparked widespread discussion online. While some support this proposal, especially married people, others expressed their worries about the cost of raising another child.
According to the National Bureau of Statistics, there were 14.65 million babies born last year, a decrease of 580,000 from the previous year. The national birthrate stood at 10.48 per 1,000 people, the lowest in seven decades according to the bureau.